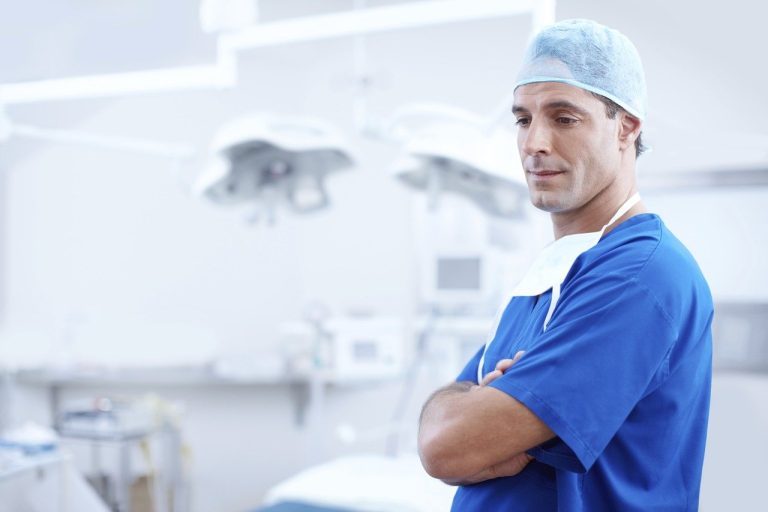 So you've decided to start your own online dental practice. Dental school may have taught you the technical aspects of dentistry, but opening your own clinic, especially a digital one, is a different endeavor altogether.
First of all, you need to have your own website. It's not just enough to set up your space on the world wide web though. You also need to make sure that your website is ADA compliant using ADA website compliance checker.
You need to view your dental practice not just as a medical institution, but as a business. Essentially, you'll be functioning as both an expert in dentistry and an entrepreneur.
In line with this, you also need to invest in the right tools in order for your operations to run smoothly. Building a strong relationship with a well respected dental laboratory is something that could make or break you. So, to help you get started, here are some basic rules to follow to start your online dental practice:
Plan ahead.
Like with any business endeavor, you need to conduct research and make a concrete plan first. In addition to this, you need to determine your budget, and what direction you're planning to take your dental practice. Are you going to focus on general dentistry, children care, or orthodontics?
Aside from planning the foundation of your business, it's important that you figure out what information systems work best for you. The tools you invest in will play a part in how efficient and convenient your service will be.
From a dentistry standpoint, you need to read up on the best digital dentistry equipment you need to deliver your patients' needs. By conducting thorough research and comparing prices in the market, you'll be able to purchase everything you need within your budget range.
Figuring out the basics will help you make the right decisions towards building the digital dentist clinic of your dreams. With a solid game plan, you'll get to focus on the important things your business needs, and work towards your goals.
Find the right partners.
As a licensed dentist, you're well adept in the techniques for dental care. However, you can't do everything to give your clients the best care they serve. That is why you need to find the right partners to help your online dental practice run smoothly.
Finding the right partners might have been a struggle years ago, but platforms such Cloud Dentistry make this job much easier nowadays.
You will also need to find a nearby laboratory that uses computer-aided design (CAD) and computer-aided manufacturing (CAM). This laboratory will serve as your partner through your journey as a digital dental practitioner.
They will also be able to provide you with valuable insight about the technical side of dentistry. They can also help you discover the brands that may work best for your practice specifically.
As your dental practice will be mainly in the digital space, you need to get an experienced web developer or digital marketing team. They will provide assistance from an information technology (IT) standpoint.
Secure all legal requirements.
You can save yourself from a lot of problems and money by handling all the legal aspects of your digital dental practice.
You need to secure all licenses and registration requirements that are pertinent to starting your business. You will also need to choose a legal structure for your business in order for you to pay all the necessary taxes. It might be a good idea to procure the services of a healthcare attorney to cover all legal bases.
Aside from securing all licenses from relevant parties, it is important that you ensure your website is ADA compliant using ADA website compliance checker. By securing all the legal requirements to your practice, you legitimize your dental practice.
Knowing that your digital clinic is safe and compliant will encourage patients to entrust you with their dental care. It will also save you from a lot of potential blunders.
Digital marketing is key.
Once you've ironed out all the operational requirements of your online dental practice, you need to figure out your marketing game plan.
As an online dental practice, it's important to come up with strategies that will attract potential patients. From social media marketing to SEO best practices, you need to maximize all the tools available at your disposal.
Having an attractive and easy-to-use website isn't enough. You need to find ways for people to visit your website, and possibly turn website visitors to paying customers. It is a business after all. If you're looking for a freelancer who will optimize your website, you can use online platforms to find the perfect candidate for the job.
Your audience should view your digital dental clinic as a legitimate and trusted partner for their dental care needs. That's why you need to invest in strategies that will show people that you are the best choice for whatever they want and need.
While there's no foolproof formula to guarantee your online dental practice will be a flawless success, you need to take the right steps in order for you to reach your goals. The journey to having your own online dental practice is bound to be challenging and rewarding at the same time.