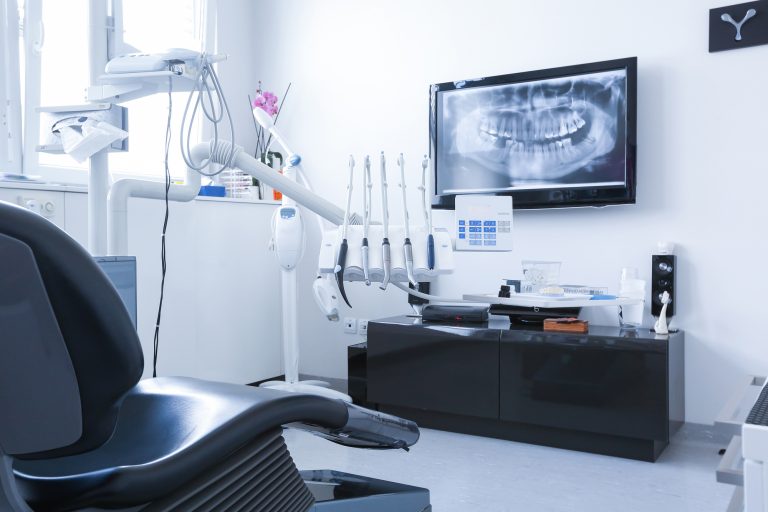 Is your business lagging with technology? Still running outdated systems? Or, sporting that CRT television in the waiting room?
Refurbished electronics are a perfect middle-ground in modernization and cost efficiency. They're an easy way to upgrade delivering features employees use to improve performance. And, deliver better customer satisfaction.
This article shares why you should consider buying refurbished electronics. Plus, which items to purchase and what to look for when buying them.
Refurbished Electronics: Giving a Second Life to Great Products
Unboxing a shiny, new electronic is thrilling especially when removing the plastic film. The smooth plastic/metal devoid of smudges by a thousand fingers.
The problem: It's costly keeping up with the latest electronics.
A dental business has a high overhead already. Minor upgrades to the waiting room seem trivial compared with the necessities. Upgrading equipment seems moot when everything is functional as-is.
What benefits could convince you to consider buying refurbished? Try:
Deep Discounts
Buying refurbished electronics tend to go with a significant discount versus retail pricing. The price factors market fluctuations giving higher margins while products remain in demand.
Refurbished is not the same as used.
Refurbished items are those having been purchased but returned. Reasons for the returns could include not needing the product. Or, returning the product because it was defective upon first use.
Several other reasons for returns include:
Buyers remorse
Incorrect model
Slight dings/damages
It's not uncommon to find refurbished units nearly 50% discounted. Combine this discount with older versions and you could land an unbelievable deal!
Reduce E-Waste
Electronic waste is a major problem filling nearly 40-million tons of waste yearly.
Refurb units provide a second life to products likely on the way to the landfill or incinerated. An eco-conscious business could champion the use of refurbished electronics.
Fickle consumerism may have been the return's cause by not providing wanted features. Often, these features are a simple software upgrade. Learning systems to add these features is another way to stop discarded electronics.
Easy Upgrades
Upgrading the waiting room's TV is a small expense but what happens when it's a dozen office computers? What if you were to overhaul the office systems and equipment? This upgrade is incredibly expensive!
Refurb units tend to move slow giving you extra time to upgrade in batches versus all-at-once. A keen eye for software could provide deep discounts from free upgrades and patches, too.
Refurbished units could provide hardware upgrades for a fraction of new costs. You could disassemble the unit reusing components to upgrade devices versus individual upgrades.
Testing and Adoption
Buying refurbished lets your business explore new systems without spending a ton up-front. This becomes a "testing ground" before pulling the trigger on a complete tech overhaul.
For example:
It's an expensive mistake doing an overhaul if employees aren't used to new technology. This could create major downtime as they learn the platforms and integration. The refurb could become this exploration to ease employees in a gradual succession.
Buying Refurbished Electronics: Considerations and Which Items to Buy
There's a strange stigma about buying refurbished as if it's sub-quality. Refurb tends to get lumped into the used products market. But, as we've learned this isn't the case.
Here's what to know about buying refurbed units. And, which electronics are best for your shopping list.
Buying Refurbished: The Considerations
What should you consider when buying refurbished electronics?
Parties
First-party refurbished items provide the best work, policies, and warranties. These are items refurbished by a division of the parent company. This provides first-party components restoring the product to its original design.
Many third-party providers hold reputable reviews. Check feedback when using platforms like eBay, NewEgg, or Amazon. Hold off if you're unable to find information about the refurbisher.
Policy
Sellers may use various terms like:
Certified Pre-Owned
Pre-Owned
Seller Refurbished
Manufacturer Refurbished
Check the vendor's policy regarding how items get refurbished. This reveals if they're a third-party passing off genuine parts. It's not uncommon finding parties using second-rate parts unbeknownst to consumers.
History
The more info you know about the product, the better including its history if possible. A refurb unit handled by its parent company is a good sign. The company wants to protect its brand placing effort in providing transparency.
Extras
Many refurbished units include all items included in the original box. But, it's not uncommon finding some units using mismatched extras. The mismatched items provide the same use but may not appeal to the unit's aesthetics.
Consider the price of buying extras if they're not included — like:
Power supplies
Cables
Keyboards
Monitors
Mice
Remotes
A slick deal may become pricey if upgrading a dozen+ units without these included.
Warranty/Returns
Reputable resellers provide warranties.
Warranties range from 90-days to 1-year for many refurbished electronics providers. This covers possible defects not fixed during the refurb. Some provide no or limited warranties presenting red flags if it's not a well-known brand.
The return policy is worth noting, too.
Some sellers use a tight window for return policies. This is problematic if your item shows performance degradation later on.
Buying Refurbished: What to Get
Look around your office for what's outdated and frustratingly slow. Consider trends when building a welcoming dental office.
Consider these items:
Laptop and desktop computers
Computer monitors and printers
Flat-screen televisions
Coffee and drink makers
Smartphones or tablets (for BYOD)
Use price tracking tools to verify you're getting a good deal. Electronics, like cars, drop in price mere days after launch. New electronics launch daily — find balance in price and features when shopping.
Bringing New Life to the Office, and a Second Life to Tech
Technologies are tools for improving our workflow and productivity. These items provide endless entertainment and interactivity. These values don't go away the moment a new version comes out.
Buying refurbished electronics is a smart decision for the budget-minded small business owner. Refurbishing adds office value while stopping one less item becoming techno-waste.
Want more ways to improve your dental office? Get more tips in our Dental Business section!