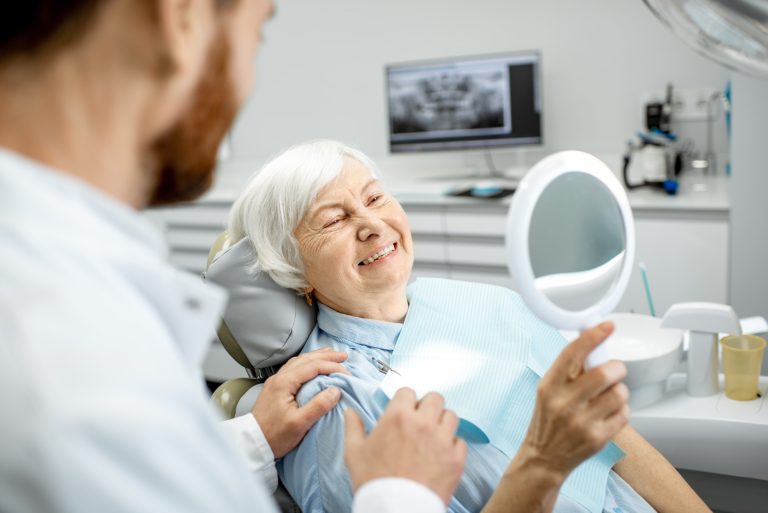 Around two-thirds of Americans have private dental coverage.
Not all dental insurance is created equal, however. There is a wide range of plans available to suit different needs.
If you have more elderly patients, they may ask you for recommendations as to which dental plans they should be choosing.
Read on as we take a look at some of the best dental insurance plans for seniors.
Aetna
Aetna offers some great plans for seniors.
Their Vital Dental Saving Plus Rx plan is a solid choice, as it not only covers dental care, but it also includes savings on hearing and vision treatments, as well as reductions on prescription medications. It makes this an ideal plan for seniors.
There are no health restrictions, although it won't cover dentures or crowns that were lost before the cover started.
Humana
One big selling point of Humana dental plans is that they offer loyalty rewards. That means that the longer you keep your plan with them, then bigger the discounts you get.
Many seniors prefer to choose a plan and stick to it, so this can really work out well for them. Preventative services are covered 100% by the Dental Loyalty Plus plan, and the coverage for other treatments increases up to as much as 70% in the third year of the plan.
Not all plans and coverage options are available in some states.
Delta Dental's AARP Plan
If your patient is already a member of the AARP then this is a great choice for them.
All members are guaranteed to be accepted onto the plan. It offers both PPO and HMO plans and it includes out-of-network coverage, although the costs are likely to be significantly higher.
There are no exclusions for pre-existing conditions and after one year, coverage for dental implants becomes available, which can save a significant sum.
United Healthcare
If a senior is looking for basic regular dental care, then a plan from United Healthcare can be an affordable option.
It provides free cleanings and X-rays twice a year with no waiting periods. There are also good discounts on other treatments, although these may have waiting periods of up to 12 months for major services. There are also no age restrictions meaning it is suitable for all seniors.
All claims have to come directly from the dentist. If you're struggling with requests for more information from insurance companies, then read this article for more useful advice on this topic.
What Are the Best Dental Insurance Plans for Seniors?
From a dentist's point of view, the best dental insurance plans for seniors are those that make submitting dental claims a breeze.
You'll know from experience which are the best and worst in this regard. There's no harm in recommending a good insurance plan that also makes your own life a little easier.
Are you looking for more useful articles for dentists? Be sure to check out the rest of our blog.