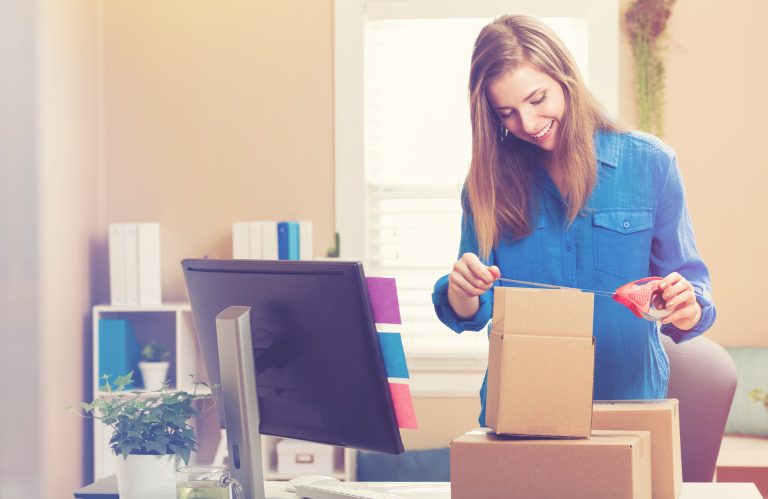 With companies spending $1.5 trillion on shipping costs annually, it's clear that shipping is a huge part of doing business. If your dental practice sells products online or is branching out to e-commerce, you want to find the cheapest shipping options available. There are some tricks that any business can use to keep your profit margins safe.
Here are 5 tricks to keeping shipping costs low so you can win over more clients.
1. Know Your Weights
Your best bet to getting the cheapest shipping weights is to know what you're dealing with. If you know what all of your products weigh, you can calculate shipping costs much better.
Believe it or not, shipping weight is not always the same as actual weight. There is a good explanation for this.
When you're shipping a fragile dental product to your customers and clients, you might have to layer it up with packing materials to keep it safe. Even if you use the lightest packing products around, they'll still affect the shipping weight. Layering products in soft materials, bubble wrap, and packing peanuts will change the weight.
You need to know not just what your products weigh, but how much they weigh once they're in a box and ready to be shipped.
Imagine you're selling cotton gauze or cotton balls. You'll be shipping light products that could weight less than a pound but they'll be bulky and take up a lot of space. This will be calculated as "dimensional weight" by shipping companies.
Those shipping companies will either charge by the actual weight or by the average weight of a container that size. Once you determine shipping weight, mark it down so your calculations can be more accurate.
2. Flat Rate and Regional Shipping Can Help
If you have a lot of customers and clients who are located geographically close to you, you could save a lot of money by using flat rate shipping. IF they offer regional services or a deal to customers like you who work regionally, you could be paying less than you would with a larger company.
While flat-rate isn't always the cheapest way to get your items where they need to go, you can find some pretty competitive prices this way. While navigating pricing options and how much it costs to ship items around, this could offer you the easiest pricing schemes to understand.
Many shipping companies benefit from complex pricing schemes that make it difficult to piece together a cheaper deal.
These companies might also provide you with their own branded boxes, which could save you money on packing your items up.
As your business grows, you can look into other shipping services but as you're starting out, flat rate regional offerings give you a deal that can suit your needs.
3. Try Shipping Software
Getting good customer service from your local postal center or major shipping company isn't always the best way to get the job done. Buying shipping and printing shipping labels might be overly complicated and expensive. You might also find the staff is too overwhelmed to offer you the customer service that you need.
Shipping software can give smaller and new e-commerce businesses the kind of guidance that customer service staff can't provide. Buying your postage online could be much cheaper than going through any other shipping provider.
If you send any certified mail from your dental office, you should learn more about certified mail labels online. You could make business communication much cheaper and easier.
Postage usually comes at a discount when using shipping software. You can get lots of other features and integrate your shipping with the marketplace where you sell your items. You'll get tracking and automation tools that you won't be able to find at the post office.
4. Judge a Box By its Label
When you're shipping products to your customers, they're judging your brand starting with the box and the label. When you take the time to design a nice box, you're showing your customers that you care.
Every element of the packaging is there to represent your brand. If you don't design something interesting and unique, you're missing an opportunity to reinforce the power of your brand.
Above all, never reuse packaging to send anything to your patients, clients, or customers.
New businesses will get products from a lot of suppliers and while these boxes and labels will cost money, it would seem like a smart move to reuse boxes. Unless you're shipping something to a friend, family member, or another office, you should never reuse packaging. This is a bad look for your brand.
You'll look amateur or unprofessional to others and since you only get one chance to make a first impression, you can't blow it.
If spending a dollar will make or break your company, you've got bigger problems. When you send a crummy box to someone on their first order, do you expect them to order from you again?
5. Expect Shipping Costs As Part of a Business
While you might sometimes bristle at the bill you get from shipping, you need to think about things in terms of averages. Some orders will cost you more than others, but when you're building a business, it's common to lose more money than you make at the start.
If you're just branching out to e-commerce from an existing dental office or growing your office from scratch, there are going to be losses. Don't expect huge profits, but know where the horizon ends.
The Cheapest Shipping Options Can Win Over Customers
When you offer the cheapest shipping options, you could be winning customers over by lowering the overall price of the products they need. When customers find a good deal online, they always look at shipping costs expecting to get taken for a ride. Instead, leave customers pleasantly surprised with low prices.
If you want to improve sales even more, follow our guide for making your site as welcoming as your office.