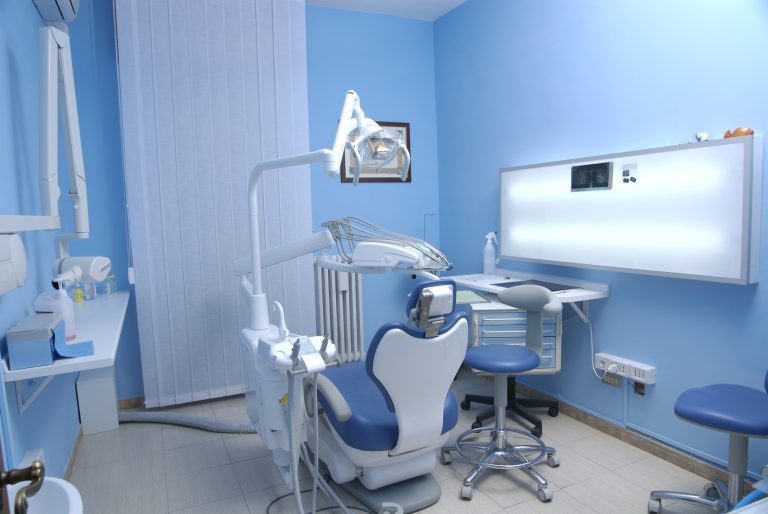 Are you having difficulties with nervous patients? The color of your dental office can help make the difference.
Having an aesthetically pleasing office is important. It can affect your reviews and whether patients will want to come back. In addition to that, a dental office has a particular need for relaxing colors.
Research shows that aesthetics are important when delivering patient care. Many people will step into your office feeling nervous. It might be their first trip to the dentist in many years, or they're getting a new procedure that's intimidating to them. Either way, the colors you choose when you paint your office can help them relax.
A relaxed patient is easier to work with, and more likely to book a second appointment. Ready to discover these benefits for yourself? Keep reading to learn how soothing colors can boost your patients' experience!
1. White
Each color has its benefits and drawbacks, and white is the perfect example.
White tends to get associated with cleanliness and purity. These are two things that you definitely want people to feel when they step into your office. It brings a crisp, clean appearance to a dental office.
However, white is a safe color that can also appear bland and boring. You don't want to overuse white. This is best used as a base color, with some other calming colors as accents. And choosing a soft off-white instead of a true white can make the color more relaxing, rather than clinical.
2. Black
Surprisingly, black can also be a relaxing color when used properly.
Black can give a trendy, modern appearance to your office. In fact, it's one of the year's top trending colors according to Image Line Painting.
To keep it from making the room feel too dark or closed in, choose design elements that convey a sense of elegance and luxury. Add plenty of accent colors to keep things bright.
Black pairs with gold and other metallics, and can also be an accent color on one or two walls.
3. Lavender
Purple is a fun, vivid color that many people associated with luxury and ambition. After all, it was the color of royalty for many years.
To keep it relaxing, choose lighter, lavender shades of purple. Many people have positive associations with this shade, which is often linked to romance. In fact, the scent of the lavender plant itself is quite relaxing.
Dark purple can look gloomy, but light purple makes the perfect choice for a chic, soothing office.
4. Green
Green is one of the top choices for relaxing colors.
It's the color of nature, which is where many people go to escape from the pressures of modern life. Tap into the relaxing sense of being in a forest or meadow by bringing different shades of green to your office.
Both dark and light greens can appear soothing. Green represents growth, balance, and serenity, which is why it's often used in spas and massage parlors. Take things up a notch by including some live greenery in your office space, too.
Being around real plants can be relaxing for your staff and patients. Make sure to keep them beautiful by caring for them properly.
5. Blue
Like green, blue taps into the natural world to convey a sense of relaxation. The color of the sky on a sunny day and the color of the ocean is sure to help your patients feel calm, no matter what procedure they're facing.
Blue is often associated with trust, which is why brands from banks to social media sites choose it for their logos. This color represents stability and peace. Like green, it works in shades both dark and light.
6. Yellow
Brighten things up a bit with a sunny splash of yellow.
Yellow is vibrant and energetic, so depending on the goal you have for your office, you might use it as an accent color rather than the main color. However, yellow comes with its own benefits. The color of sunshine tends to get associated with happiness and positivity – both things that you want your patients to feel.
Yellow tends to boost activity and energy, so you might need to get selective with where you put yellow accents. Use greens or blues to temper the energetic vibes and keep things cool.
7. Blue-Green
For a trendier take on the natural vibes, try a blue-green shade like teal or turquoise.
These colors are in nature, but they're a little more exciting than your standard blues and greens. This is a great choice when you want a colorful, energetic vibe that still seems peaceful.
8. Coral
You might have heard to steer away from pinks, oranges, and reds. People tend to associate these colors with excitement, risk-taking, and even a desire for food.
However, coral stays in the same color family while tempering things enough to be relaxing. Look for a coral paint that has cool undertones for the most soothing effect.
9. Mauve
Gray is too dull, while violet might be too dark. Mix the two, though, and you get a soft, lovely shade that's as tranquil as the sunset.
Mauve is modern and elegant, but not as bold as black. It's also close enough to a neutral that you can use it all over a room without tiring out the eyes.
10. Tan
Shades of beige and tan give a cozy, almost rustic feel to a space. Although you don't want your office to feel too much like a cabin, the right shade makes an excellent neutral that can be even more soothing than white.
Which Relaxing Colors Will You Choose?
Choose one of the relaxing colors on this list, or use a neutral base like white or tan with some soothing accent colors. No matter what direction you choose to go in, your patients and staff will appreciate the extra effort you made to make them feel comfortable.
Looking for more ways to improve your office design? Don't miss this post.