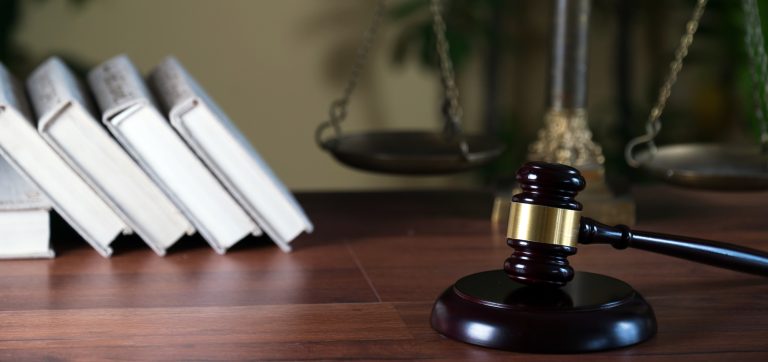 Many professionals in the health and wellness industry (including you) will face a malpractice suit at some point in their career. Having an attorney will ensure you survive.
Losing your practice to one lawsuit can happen if you don't have a dental attorney on your side. There are many personal and professional reasons why you should have a dental attorney for your practice.
Here are the top 4 reasons to hire a dental attorney.
1. Protect You from Being Sued
You need an attorney for the most basic reason: protecting you from being sued.
Whether you're accused of malpractice or being sued for other reasons, you need someone to protect you. When you've got a dental attorney, you'll have someone who knows exactly what your needs are.
Lawsuits can be difficult to fight if you don't have an attorney on your side who has experience with dental law. There are certain rights and responsibilities granted to patients and providers based on where you're located.
While you might be required to fix any issues that arise from a patient's procedure, you might be off the hook if certain conditions are met. Only someone who knows the ins and outs of the law related to dental practice can help you out.
Dentists get sued for malpractice from former patients who think their problems are a result of their dental work. There can be many external factors, like diet or lifestyle, that influence how they got where they are.
Your dental attorney will advise you on what you need when it comes time to go to court.
2. Advice on Growth and Expansion
For successful dentists and service providers, having too many patients and not enough gaps in your schedule is a good problem. You might want to think about growing or expanding your practice. You could team up with other dental providers in your region or you could strike out on your own.
No matter the direction you go, you'll need legal protections to ensure that your practice meets and follows legal requirements wherever you go. If you decide to expand beyond general dentistry into dental surgery or orthodontics, you'll need to meet certain requirements.
It's important that you protect your business, your patients, and your staff by ticking off all the right boxes. A dental attorney knows what kinds of pitfalls practices often fall victim to. They can help to ensure that you don't end up dealing with any unnecessary snags on your growth upward and outward.
Expanding also means that you'll need to have the right kinds of insurance and legal documentation for everything from building capacity to falls in the parking lot. Make sure you don't end up having any headaches you don't need by having your attorney comb through your plans.
3. Personal Advice
Beyond just helping with your business, your attorney can offer lots of personal advice on how to improve your personal affairs and plan for your future. When you build a relationship with an attorney, they can work on everything from your family affairs to estate planning.
Even if your dental attorney doesn't specialize in every kind of law there are people at their practice who do. They'll be happy to help you out. Most lawyers will do what they can to be your one-stop shop for all of your legal needs.
If you're struggling to deal with any personal issues, a long-term relationship with a lawyer will be a way for you to talk about your personal or professional concerns. With their advice, you can make better investment decisions, decide where to buy property, or talk about how to grow your business.
While your attorney isn't a therapist, they're going to be willing to listen to your concerns related to your legal needs. When you reach out to your lawyer, speak openly and honestly. Tell them how they can help improve your personal and professional life.
If you need someone who understands dental law and family law, Blake & Schanbacher Law LLC can help you navigate it all.
4. Protect Your Partnership
If you have a shared practice with another dentist or group of practitioners, you'll be entangled legally and financially. While this can be a lucrative enterprise for everyone, sharing patients and referring them to one another can be complicated.
If things go awry or if one of the partners decides they no longer want to be in business, you'll need some help with an exit strategy. Your dental attorney can help you deal with the complicated legal entanglements.
Partnerships can involve getting entangled with real estate, insurance, and investments. While you might like and appreciate the people who you decide to work with, creating a partnership is like a marriage. You'll be taking on their financial or legal baggage.
If you're keeping your staff, you're going to need help from your attorney to protect them from any problems with the merger. If there's a separation, you want your most trusted and beloved staff to be taken care of.
Your attorney can manage your affairs to ensure you and your practice stands to benefit, no matter which way the wind blows.
A Dental Attorney Protects Your Family and Your Life's Work
When you hire a dental attorney, you're ensuring your practice and everyone connected to it that you aim to stay in business for decades to come.
If your family relies on your business for its basic needs and its future success, you need to protect it. Hiring an attorney could be the smartest decision you make for your practice, for your family, and for the community you serve.
Is your practice being saddled with a personal injury claim? Check out our guide to ensure you're prepared for what's to come.