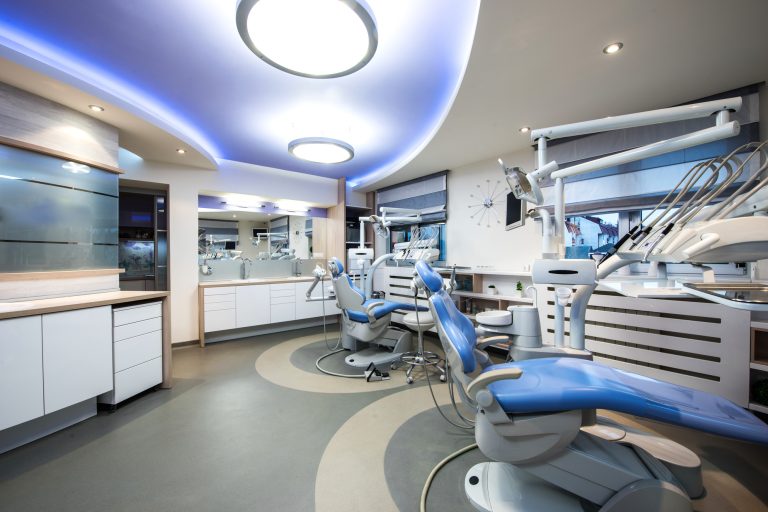 Are you thinking of starting your own dental practice?
If so, then we know that the high costs of running a private dental practice can often feel prohibitive.
While opening up dental practices on your own will certainly require some serious financial planning, it isn't as impossible as you might initially think.
As long as you take your time, do your research, and find a lender that works with your business plan, starting a dental practice is possible.
In this post, we'll show you how to make it happen.
We'll cover things like the cost breakdown, how to finance your practice and even the best ways to save.
Read on to get started on owning your own practice.
Understand the Basic Cost Breakdown
Before we discuss how you can finance starting a dental practice, let's first make sure you're aware of the general costs of owning your own practice.
In general, most dental practices will require an initial investment of about $500,000.
We'll cover how you can come up with that kind of cash later on in this post.
So, how does that half a million break down?
As you've likely guessed, your construction costs will make up a large portion of the total costs. You should expect to spend about $240,000 on building new rooms, renovation projects, and even repairs like fixing a leaking roof or redoing the foundation of the building.
Of course, this number will vary greatly based on the condition of the building, as well as whether or not you're owning or renting the property.
Next up, you'll need to finance the equipment, your computers, your dental supplies, and any software you're planning to use in the practice.
This can run anywhere from $190,000-$200,000.
Finally, you'll, of course, need to make sure that you can pay your employees and that you have a little working capital left over to play around with.
You may need to pay a website design team, IT support, and for marketing materials and even legal consultation. You should set aside about $70,000 or so for these expenses.
Ways to Save on Opening Dental Practices
In general, there are two ways that you can try to get the numbers to a more manageable place when you're opening up a private dental practice.
The first way to save?
Consider mitigating the cost of starting a business by opening your practice in a more affordable area.
This can be an up-and-coming part of town, a suburb that's just a short drive away from a larger city, or even seeing if it's possible to run your practice from your home.
When you're looking for that dream location, you want to make sure that you're buying based on what you can afford now, not what you fantasize about being able to afford in the future.
To pick an area, research the demographics and the population. Also, look into the overall real estate costs and how they've changed over the years.
Of course, also do some research on any competitors in the area, and ensure that your location is far enough away where you'll serve a mostly new market.
Finally, consider things like parking, safety, and security, and if you can pay for advertising to bring in patients if your practice will be farther away from the center of town.
Another way to save?
Open up a smaller practice — we mean that literally, in terms of square footage.
How many dentists and dental assistants do you hope to have working for you? Could you rent a smaller space until you're able to afford the larger one that you need?
Are you interested in a freestanding office, or could you work just as well with a few rooms in a larger office building?
How to Fund Your Practice
Now, we know you're wondering where you're going to come up with the money it takes to start a dental practice.
In most cases, you'll need to apply for a loan.
This means you'll need to start by writing an excellent dentistry business plan to show to your potential investors and banks where you apply for a loan.
Break down your timeline, the costs, your expected profits, and things like how many people you'll hire and your industry experience.
Also, ensure that your credit report is as strong as possible.
Apply with many different lenders, and remember that the interest rate is often actually more important than the amount of money that you're offered. You want to be sure that you'll actually be able to get out of the debt that you're putting yourself in.
Another benefit of applying for multiple loans?
You might even be able to leverage your offer from one bank into a better one from one of their competitors.
Above all, be patient and consider speaking with a financial advisor before you many any final decisions. Taking out a loan of this size isn't something to rush into.
Funding Dental Practices: Wrapping Up
We hope that this post has shown you that funding dental practices, while certainly a serious investment, is possible if you find the right tools and lenders.
Remember to find the right location, study up on different loans, and look for ways to cut costs without compromising the integrity of your practice.
Looking for additional advice about dental school, growing your practice, or just the latest dental research and treatment options?
We can help with that.
Be sure to keep checking back with our website and blog for more tips on how to make your career as a dentist the best it can be.