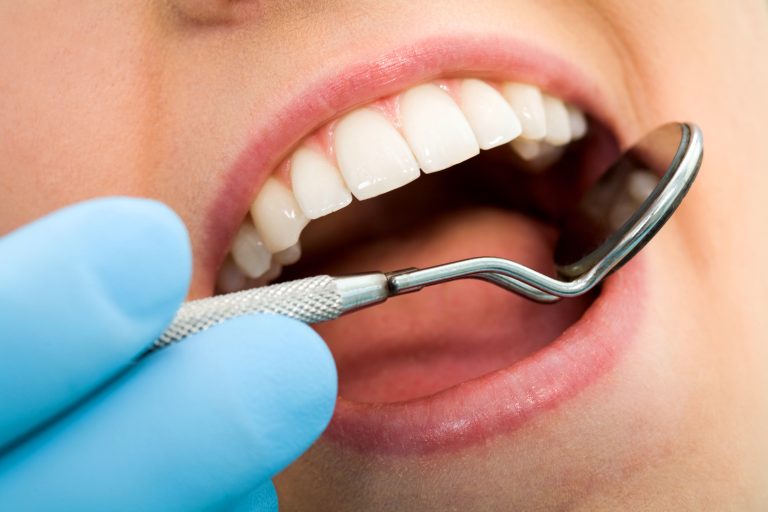 Those who represent our country by braving serving in one of our branches of the armed services deserve our utmost respect and gratitude. They are brave individuals who keep our country safe.
Unfortunately, America hasn't always had a great record of expressing its gratitude properly towards its veterans. Especially when it comes to veterans receiving proper health care.
Dental care is an extremely important part of a person's overall health. Our veterans deserve to smile brightly as they walk in parades or even are just walking down the street.
VA dental care can help but right now this program needs our help.
Keep reading to learn about VA dental care and how you can give back to the brave men and women who have valiantly served our country.
Why Most Vets Don't Qualify For VA Dental Care
In a perfect world, there would be free dental care for veterans for the rest of their lives. Unfortunately, it doesn't work like that in the real world.
Instead, it's difficult to figure out and you'll have to figure out on your own if you qualify since each case is different. However, here are some of the classifications you may end up qualifying for.
VA Classifications
Class I, IIA, IIC or IV means you're eligible for any dental care necessary.
Class II only provides you with one-time dental care. And to qualify you must have received an honorable discharge and served at least 90 days during the Persian Gulf War.
To receive this classification you must also apply within 180 of being discharged.
Class III means your dental condition will be determined by the VA. After that, you'll only be able to receive dental care that treats those particular conditions.
Class V is a vocational rehabilitation program. If you complete this program, you're eligible to receive dental care.
Class VI is for those who are already receiving inpatient care and a dental issue is discovered that complicates your already existing medical condition. The VA will then fix the dental problem.
Class IIB is for homeless veterans who are already receiving VA medical care. With this type of classification homeless vets are able to receive a one-time course of dental, especially to treat moderate to severe periodontal conditions.
Class IIB can also help homeless vets find employment.
Why It's So Difficult to Get Dental Insurance for Veterans
First of all, it's no secret that health care in our country is in need of some serious overhauling. It's a broken system that no one seems to know how to fix and politicians spend a lot of their time talking rather than taking any action.
But it would be nice if our veterans didn't have to go through this experience. Unfortunately, they do.
Part of the reason is that the regulations on dental care differ in every regional office regarding approval. That's because dental staffing varies in every single VHA. Those variations make it difficult for VHA in Central Office to track their results.
Which means, the VHA in Central Office refuse to provide a qualification list that's the same for every office around the country. It also means, if you move from Vermont to Minnesota, you may no longer qualify for the same benefits.
Common Dental Issues with Veterans
It's not unusual for veterans to have dental health issues. There are three oral health risks that veterans tend to struggle with. Let's go over them.
Emotional Stress
Emotional stress takes a huge toll on your body, mind, and spirit. Anxiety and depression cause your body to produce more of the hormone known as cortisol. Producing too much of this hormone is harmful to your teeth and gums.
Emotional stress is a contributing factor to periodontal (gum) disease. There's also growing evidence that struggling with depression and stress impairs your immune system, making veterans more susceptible to chronic infections, including those in their mouths.
Many veterans also live with PTSD long after their service is over. This also contributes to poor health. Read more about PTSD here.
Poor Health Habits
When you're on active duty, there's not always the option to receive three full and balanced meals each day. Sometimes you have limited access to fruits, vegetables, and even clean drinking water.
Then there's the lack of sleep and the constant stress on your body and emotional health. All of this can lead to future dental problems. Veterans should be advised to brush their teeth, floss, and quit using tobacco.
Trench Mouth
The term "trench mouth" was coined during World War I when this painful form of gingivitis was commonly found among soldiers. While trench mouth is rare, it's not impossible to get.
Trench mouth most commonly affects people between the ages of 15-35. It's extremely painful and must be treated as soon as possible.
What You Can Do to Help
Due to PTSD and other mental and physical health struggles, veterans are more likely to become homeless than any other group in the United States. When that happens, it becomes even more difficult for these people to get the help they deserve.
Providing free dental care for veterans or offering reduce-fees for veterans is one way to help. Many of them can't get jobs because their teeth are in such disrepair.
Providing dentures for veterans is one way to give these people back their dignity and help them get back on their feet.
One way to get involved is to join the Day of Service. Held annually in June, over 450 dental offices have joined in to help 7,000 veterans improve their health, their confidence, and their smiles.
There are also veterans dental care grants. You can help your veteran patients out by listing them on your website so that they have additional resources to help them pay for your services.
Keep Coming Back
Our blog is intended to help dentists run their business successfully while enjoying a great personal life as well. That's why we share articles about VA dental care and also include articles on how to manage your back pain.
Keep coming back to see what new articles we've posted.