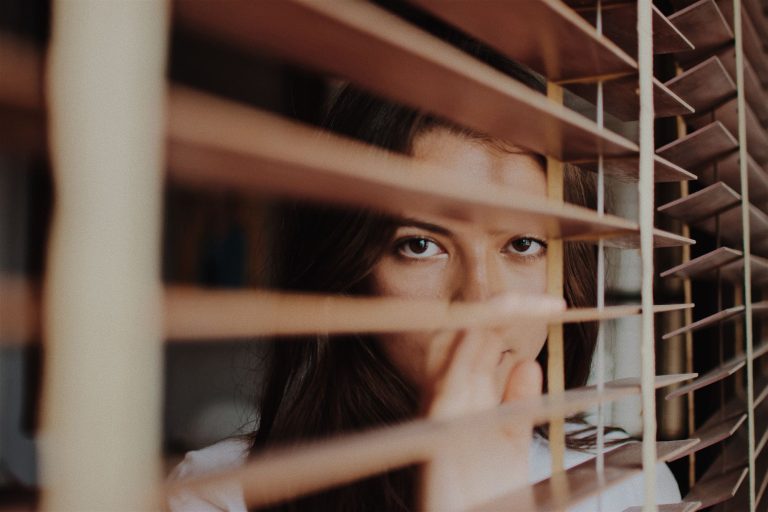 In order for a dental clinic to provide the very best care to their patients, they need an experienced, trusted staff. Unfortunately, theft in the workplace even happens in dental offices.
Employee theft costs U.S. businesses $50 billion each year. That's a shocking statistic and one that should push you to take precautions.
However, when you're placing all your focus on your patients, how can you be sure theft isn't occurring? It turns out there are a number of things you can do to prevent this crime from happening.
Let's go over nine tips that will help you protect your office.
1. Pre-employment Screening
Your hiring practice is going to determine the quality of your staff. In addition to looking at an applicant's dental qualifications, to should also look at other factors.
Beef up your pre-employment screening by checking each new applicant's references. Contact their last employer and find out a little more about them.
You should also ask why they left their last job. We're they fired for some reason or did they quit?
If you don't perform a criminal background check, start now. You may even want to start requiring a drug test as part of your pre-employment screen.
2. Use Surveillance
Having video cameras installed in your dental clinic will help you drastically cut down on internal theft. This is a good investment, as cameras protect your business from other crimes and are a great safety measure.
If money or equipment comes up missing, cameras make finding the culprit easy. Furthermore, if employees know there's video surveillance on-site, they're less likely to commit theft in the first place.
Security surveillance has come a long way and you can now choose between NVR and DVR. Check out this site to discover more about these two systems.
3. Divide Employee Tasks
When it comes to handling finances, it's important you have a good system in place. This starts by limiting the number of employees who handle financial information.
In addition, a single employee shouldn't handle all money-related duties. For example, the employee who's in charge of deposits shouldn't also be in charge of bookkeeping or accounts receivable. This cuts down on the chance of an employee committing fraud.
4. Establish Clear Guidelines
An essential step in employee theft prevention is to establish a clear no-tolerance policy. Your employees should understand what actions you'll take if they're caught stealing from you or the patient.
It's also important to establish guidelines for accepting payments, managing patient records, and handling any financial information. Make sure you provide documentation on this and ask each employee to sign off that they're aware of your policies.
Putting these guidelines in place doesn't only help prevent employee theft. It creates a standard of operation and helps the clinic operate more efficiently.
5. Review Your Finances on a Regular Basis
Preventing theft requires keeping a close eye on your finances. You should consider hiring an accountant to help out with this process.
Dental clinics, especially high-volume ones, complete a large number of financial transactions. This could be in the form of credit cards, checks, or cash. If an employee understands the process well enough, they could start committing fraud right under your nose.
Having an accountant take a close look at your finances each month will ensure no money is evaporating from these transactions. If there is money disappearing, you'll be able to trace the transactions and narrow down possible culprits.
6. Keep a Close Eye on Inventory
Money isn't the only thing that could go missing from your dental office. Equipment could also be the target of workplace theft.
This is a very sensitive area for dental clinics, as much of the equipment used is extremely expensive. In addition, many pieces of dental equipment are very small. An employee could easily walk out with something in their bag and sell it for cash.
Keeping a strict equipment inventory is a good way to determine if theft is occurring. Make sure you keep your inventory updated and perform monthly checks.
7. Maintain a Positive Work Environment
When your staff is happy with their work environment, they're less likely to feel compelled to steal.
It's important you show your employees you value them. You can do this by treating them to perks like employee lunches or happy hours as a way to say thank you.
You should also make it a point to recognize staff achievements and promote open communication throughout the clinic. Invest time in coaching your staff in order to expand their expertise.
It's also important to reward hard work with promotions and pay raises.
8. Ensure Employees Don't Work Alone
It's more likely an employee will commit theft if they're working alone. Knowing they won't get caught will boost their confidence and compel them to go through with the crime.
An easy way to combat this is to have employees work together. This is especially important in the front desk area where the financial transactions occur.
Sometimes, however, two employees who work with each other all the time may start to commit theft together. That's why it may be a good idea to mix things up and switch employees' duties from time to time.
9. Empower Employees to Come Forward
If an employee knows theft is occurring at your clinic, they may not want to get involved. They may feel reporting the theft will lead to workplace conflict. Becoming involved may not be worth it to them.
You can change this by implementing a system that allows your employees to come forward. Make them understand they'll have your complete confidentiality.
Your employees should also understand that internal theft only hurts the entire clinic. Let them know they can contact you privately and that you'll handle the problem with the utmost discretion.
Stop Theft in the Workplace
When your dental clinic is having internal problems, it makes it harder to provide the very best service to your patients. If you're experiencing internal theft, it's crucial you stop the issue right away.
Use the tips discussed above to cut down on future theft in the workplace and create a positive environment.
To make your dental clinic the best it can be, check out what our dental business blog has to offer.