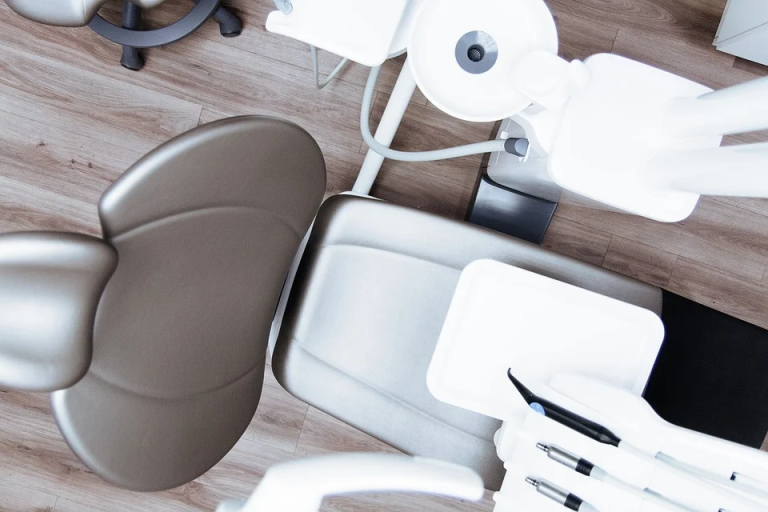 If you've been running a successful dental practice for a while, you may have started eyeing expansion. Maybe you want to open a second location or expand your service offering. Either way, jumping into unknown territory can be daunting, and without a good road map, you might end up getting lost. However, once you know what to prepare for and the common pitfalls to avoid when expanding, the whole process becomes less scary. Let's take a look at a few tips for expanding your dental practice the right way.
Make Sure You Have a Strong Team
If you were thinking of expanding beyond your current location, you have to know that a lot of things will change. As your operation grows bigger, you will need to start looking at adding people to your team you can go to when you need expert help or advice.
For instance, you can't plan an expansion without a solid financial plan. And only a good financial advisor will be able to do that. Next, you will need to have a good lawyer in your corner to deal with various legal issues and contracts. Then you have to find a lending partner that actually understands your business.
One example would be people like AdvancePoint that offer a variety of different loans for dentists. Having a good lending partner will come in handy if you ever need a business loan or working capital during a cash crunch.
Look at Different Scenarios
You don't have to start another location from scratch. There is the possibility of buying an existing practice. Again, this is somewhere consulting with a financial advisor would help.
A good thing about acquiring an existing practice is that you already have a client base, recurring cash flow, and a team. Another option is getting partial ownership of an aging dentist's practice then get full ownership when they retire. However, if you absolutely want to start from the ground up, be our guest, but it will cost you.
Try Expanding Your Client Base where You are
If your goal is to get more clients, know that there are always ways that you can do that where you are. If you've been slacking on marketing lately, why not try marketing yourself more seriously?
For instance, if you haven't tried social media ads, just an ad inviting people to come in for a free exam or cleaning could allow you to gather a lot of leads fast on a reasonable budget. Buying leads is another option, but you have to make sure that they are well pre-qualified, know how they were collected, and ask for a few free ones first.
Upgrade your Current Office
You can also upgrade your current office. If the place doesn't look too inviting or you don't offer the latest treatments, you might lose out on the competition. So, make sure that you look at what you could add to your practice, and don't be afraid to look at used or leased equipment as well.
One of the main things you'll want to do here is invest in new medical equipment – ideally with up to date technologies. This will not only improve the impression that patients have of your office, but it will enable you to offer a better experience, and even a broader range of treatments. Of course, redoing the interior décor is also a good idea, as it modernizes the waiting room.
Work on Your Online Reputation
The majority of people perform a Google search when looking for a new dentist. Because of this, it's vital that your SEO and online reputation is on-point. It's a good idea to sign up for a Google Business profile and ask current happy customers to recommend you after an appointment. If your business appears on any other review websites, you'll want to monitor these as well. If you do receive negative feedback, take the time to contact the patient and try to turn things around. It's worth replying to their reviews as well in a professional manner and apologizing if you have made a mistake.
Following on from this, while you're working on your Google listing, it's also a good idea to create a Facebook page for your practice. Those that don't use the search engines to find a new dentist will often look for recommendations via a local Facebook group. Having a page that people can link to could help to score you more custom. Again, make sure to ask your current patients for reviews and if you receive any that are under four stars, try and make things right.
Conclusion
Expansion can be a great time in a dentist's career, but a pretty scary one too. Follow these few tips, and you should be able to get some of the stress out of the process and grow your dental practice successfully.