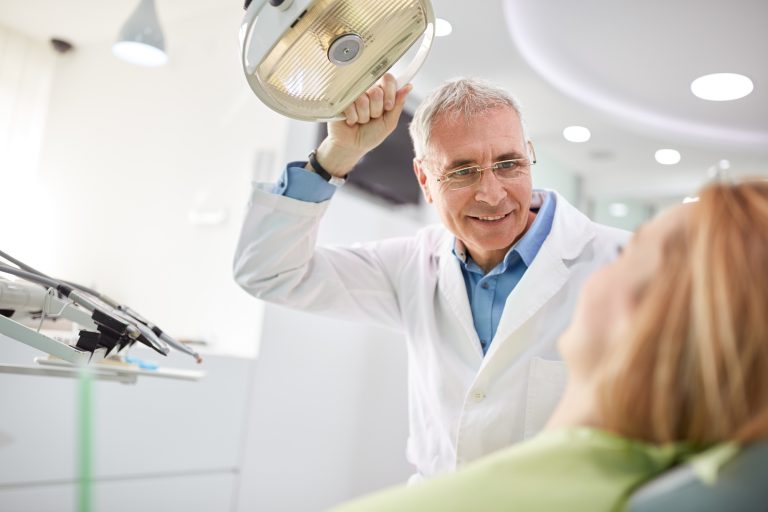 There are over 140,000 dentists in the United States. Building a successful dental practice will require a lot of hard work and a bit of marketing savvy.
Over the years, you may find yourself growing weary of the day to day grind that comes with running a successful dental practice. Instead of doing something you simply don't enjoy anymore, it may be time to think about selling your dental practice.
The best way to get fair market value for your dental practice is by building your brand over time. Individuals who have an interest in buying a dental practice will want to invest in a business that is established.
Most dentists fail to realize how challenging selling a dental practice can be. Often times, a dentist will need to hire a consultant who has handled these types of transactions before. With a bit of professional guidance, you will be able to avoid the stress that can come with selling a dental practice on your own.
Read below to find some helpful tips on how to sell your dental practice.
Work On Simplifying the Buying Process
Whether you are selling your dental practice to fund your retirement or a new business venture, making these an easy transaction for a potential buyer should be one of your main concerns. If you are trying to assess whether or not you are ready for retirement, be sure to click here for some helpful information.
Making sure a potential buyer knows your office is filled with modern equipment and is in a pristine location is crucial when trying to attract attention. Failing to market to the strengths your practice has will make it very difficult to find the right buyer.
As soon as you get an inkling you want to sell your practice, you need to assess your online reputation. If there are any negative reviews, you need to work on getting them resolved before putting your dental practice on the market. Most potential buyers want to invest in a practice with a good reputation, which is why getting negative reviews removed is so important.
Selling a Dental Practice Is Easy When Identifying Your Ideal Buyer
One of the biggest misconceptions most dentists have in regards to selling their practice is marketing to a dentist fresh out of school is the way to go. In reality, a dentist that has just graduated college will not be able to afford an established practice.
Also, banks will be hesitant to offer an unestablished dentist a loan for this type of purchase. This is why you need to target more experienced dental professionals.
Many dentists who are fresh out of college will be more interested in creating their own practice. Instead of wasting your time on new dentists, you need to find experienced professionals who are looking for a change of venue.
No One Wants to Hear About Growth Potential
Some dentists tend to think that talking about the growth potential their practice has is a good selling point. The truth is that a person looking to buy a dental practice wants to know about how consistent the revenue stream is.
While growth potential is an important factor to consider, you need to focus on providing a potential buyer with actual sales data. Having your financial reports ready for inspection is a good idea.
By letting a potential buyer look at this data, you can show them that your practice is profitable. Going into this process without this information will make selling your practice extremely difficult.
Figure Out How to Market Your Dental Practice
Procrastination is one of the main problems dentists have when trying to sell their practice. Waiting too long to start marketing your dental practice can make it difficult to find potential buyers.
Doing things like creating a website about your dental practice can help potential buyers see what it offers and how profitable it has been. You will also need to use the power of social media when trying to spread the word about your dental practice for sale.
The more information you put out there, the easier potential buyers will find it to discover this business opportunity. If you feel that you don't have the time or the experience to market to potential buyers, hiring professionals may be your best course of action.
Get Your Paperwork Ready
If your marketing efforts are successful, you will be contacted by a number of potential buyers. One of the main things these buyers will want to see is your practice's financial documents.
Ideally, you will want to provide these potential buyers with tax returns for the last five years. Most buyers will also want to see information regarding any office equipment you are currently leasing.
You will also need to provide a potential buyer with information on the types of services you offer and a breakdown of any bad debt you may have. Once a buyer looks over these financial documents, they can make an educated decision on whether or not it is the right fit.
This Isn't an Overnight Process
Being impatient during the selling your dental practice can lead to lots of undue stress. Realizing that this is not a quick process can save you a lot of grief in the future.
Often times, a dentist who sells their practice will hang around for a few weeks to ensure a smooth transition for the new owner. The time and energy you spend helping the new owner transition will definitely be worth it.
Working With Professionals is Vital
The process of selling a dental practice is very complex, which is why working with professionals is vital. Attempting to handle this difficult process alone will only lead to costly mistakes being made.
Are you looking for more information on how to make the selling of your dental practice easier? If so, be sure to read our article on how to make selling your office simple.