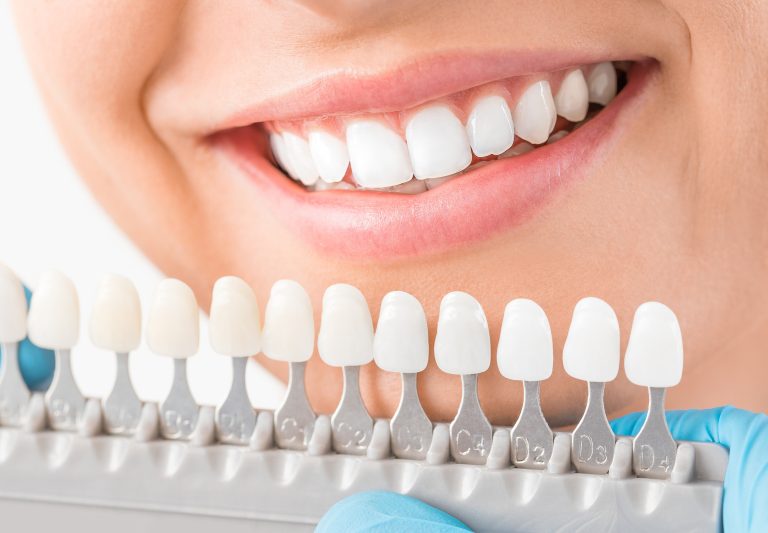 The American Academy of Implant Dentistry says that roughly 3 million people in the United States receive 5.5 million implants annually. This is a number that continues to grow by 500,000 in each year to come.
And while dental bridges aren't as common as they once were, they are still used in most dental practices. And there aren't any signs of them becoming extinct anytime soon.
So, which one of these options should you offer your patients? Continue reading and we will help you settle the tooth implant vs bridge debate once and for all.
Costs of Dental Bridges and Dental Implants
The pricing for each of these procedures will also depend on how many teeth the patient is having replaced and where your practice is located.
Less expensive dental bridges can cost about $500 per tooth. This price is determined before the cost of the crowns.
The most expenses bridges can cost up to $1,200. Again, this figure doesn't include the cost of the crowns.
The dental crown itself can fall into a range of $500 and $2,500 per tooth. So, those costs will need to be factored into the overall price of the procedure.
Although it can end up costing more due to factors like restoration and sedation, dental implants can be $1,600 to $2,200 per tooth.
The Time Put into Each Procedure
It's very possible that providing one patient with a single dental implant can take you several months.
First, you will need to remove the original, damaged tooth. The patient will need roughly two months to heal from this before you can move forward.
Afer those two months, you will see the patient again. It's possible that you can install the implant during that second visit. If so, that can take about an hour.
However, some patients need a bone graft before you can install their implant. If this is the case, you may have to wait another three or even 9 months before you can install the implant.
When you compare this process to that of performing traditional bridgework, bridgework wins by a landslide. It only takes two to three weeks to complete.
What Patients Prefer
No dentist can run a successful practice without satisfied patients. So, when you're debating whether to add or remove a service from your roster, it's important to know what they think.
Insurance Vs Out of Pocket Costs
Dental bridges are covered by most insurance plans. Dental implants, on the other hand, rarely are.
Because dental work is so expensive, patients are more likely to ask for a procedure that is fully or partially covered by insurance. Otherwise, they will have to either save for an extended period or find another way to finance the procedure, which can become stressful and complicated.
Lifespan and Maintenance
Implants can last a patient 15 years or more. This is true even if they take good care of their teeth. There will still be a little wear and tear.
This makes implants the most cost-effective option, although there is more money to be paid up front. The implants also don't require an abnormal amount of care and maintenance to keep them looking and performing well.
Bridges have to be replaced every 5 to 7 years. Although, they can last about 10 years if a patient takes good care of them.
Appearance
Today's dental bridges look much more natural than they did in the past. But that appearance isn't long lasting.
Because bone and gum tissue decrease as time goes on, gaps can become noticeable. This is typically when the patient will have to come back in to have their bridgework redone.
Dental implants are always natural looking, whether they're old or new. This is because the crown comes out of the gums the same way a natural tooth was. So, there's no chance of gapping with these.
Overall Satisfaction
Patients have reported having more cavities and tooth decay after receiving bridges. They require extra maintenance outside of regular brushing and flossing.
And preparing for them requires a great deal of damage to the natural teeth that surround the bridge. Many patients who have had bridges installed have moved on to implants.
Implants don't cause harm to a patient's jawbone or the healthy teeth they still have. They are also the longest lasting options for tooth replacement on the market right now.
Because of these reasons, people don't mind spending the extra money to have this surgery done. Implants win over bridges in patient satisfaction.
Tooth Implant vs Bridge: What Do Other Dentists Say?
While dental implants can be more expensive and time-consuming than traditional bridgework, experienced dentists still agree that implants are the best option for patients. Dental implants are long-lasting, versatile, healthy alternatives for patients.
The biggest selling point for this surgery is that the implants won't hurt patients' other teeth or jawbones. This puts less liability pressure on you while causing as little pain as possible.
Additionally, implants are suitable for a wide range of patients from young adults to senior citizens. You will only see implants become more and more popular because they are comfortable to wear, easy to care for, and they look very natural.
A significant factor in the rise of popularity of dental implants includes the converting of older patients who once used bridges and dentures to hide missing teeth.
If you want to see more growth within your practice, adding dental implants to your list of services will be a lucrative move.
Follow Us
At ADA Marketplace, we can help you take your dental practice to the next level. Follow our blog for more information from ways to improve your office design to how you can become more active when you aren't working.
But first, where do you stand on the dental implant vs bridge debate?