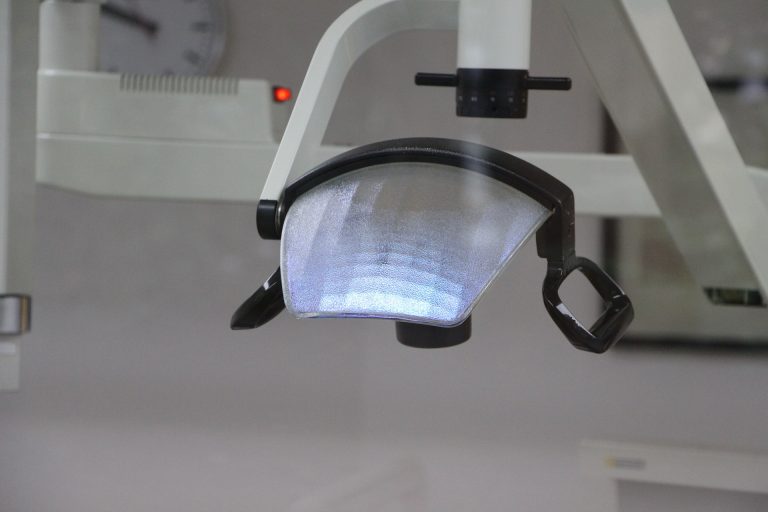 2020 is the Year of the Patient, especially in the field of dentistry. Dental hygiene and maintenance has never been at a higher level in North America. Dental patients are very savvy when it comes to the latest in caries prevention and the latest pharmaceutical and technological advances made in dental science this year — and their expectations from their dental care provider is thus higher and more demanding than ever.
To be known as an 'old-fashioned' dentist in today's consumer world is the kiss of death. In order to maintain current patients and bring in new patients, dental offices must extend themselves, seeking out the latest technology that will guarantee the most efficient and painless way to care for patients and their teeth. An aggressive marketing and customer service plan is crucial in combating the rising costs of office rental, technology replacement, and in-house staff training. These challenges are not going to go away. Just the reverse; they are going to grow more demanding and complicated. So the smart dentist and his or her staff are already planning ahead as to how to meet the coming new wave of demands and challenges in the dental industry. Here are just a few of the trends that experts say are already here or coming soon in the field of dentistry.
Office management has their head in the clouds
Dental practitioners know that a good office manager is the key to a profitable and satisfying dental business. A slipshod office manager will let customers slip through his or her fingers by neglecting follow up appointments and uninspiring lackadaisical management of the reception desk and other staff. When morale is low in a dental office, patients can sense it and they become nervous and the tendency to postpone and cancel appointments increases. A good portion of a dental office manager's work has to do with updating and filing patient records, and then spotting gaps that need filling and opportunities that need exploiting — and all this comes from carefully gathered patient information. Whether or not a dental office manager farms out any of that information for profit is, of course, up to the owner of the practice and governed by state and federal laws; but there is no doubt that the safest, most efficient way to gather, collate, and store patient data is in the cloud.
It's rather late in the day to begin explaining what the cloud is to professionals in any branch of business. So if your current office manager is not up to date and comfortable with using cloud technology then either get them up to speed with training, or find another office manager who already has cloud expertise. The cloud is here to stay, and those who want to bury their heads in the sand and refuse to use it are left with no career prospects — and sand in their ears!
Landing pages on the go
Your web page or landing page is your digital business card. It must contain all the basic information needed to keep current patients engaged in their own dental health and to provide potential new patients with all the information they need to start to make an informed decision. And just like the old-fashioned business card, websites today are going mobile — everyone takes their smartphone with them everywhere, and consults it constantly for news and information. So make sure your website is not just mobile friendly, but constantly updated with new and patient-friendly information and suggestions. Consumers feel much more comfortable with websites that are obviously well maintained and regularly updated than with a website that appears neglected and outdated — or hard to interact with on a mobile device.
Broaden your range of social media venues
One of the best things about social media is that, with careful planning and discipline, it doesn't take a genius to keep several venues up and running at the same time. Nor does it have to take
hours out of each day to do. A dental office that is serious about maintaining and growing their patient base will have accounts on Facebook, Twitter, LinkedIn, Instagram, and Pinterest. At least these five. Once these accounts are up and running, it takes just an hour each day to keep them all updated with pertinent and original content. Staff birthdays. Today in dental history. Dental hygiene tips. And lots and lots of photos and graphics. And so on. And never forget the importance of discounts and coupons. Print out this coupon for five dollar off your next set of x-rays . . . that kind of thing. It's a proven marketing axiom that customers who feel they are getting any kind of break for being loyal will stay loyal.
And it can't be overemphasized that at least some, if not all, or your social media venues should have a chat option so current patients and potential patients can talk to someone on your staff about appointments and dental hygiene questions. Make sure your business manager is plugged in to the chats as well — because studies show that over a quarter of chat messages for most businesses have to do with payments and the availability of payment plans — as well, of course, as about insurance options.
Patient referrals
Don't be patient when it comes to referrals. Be aggressive. Polite, but insistent. Marketing studies have shown over the years that each new customer has the potential to bring in an average of three more customers simply by word of mouth — usually family members, friends, or co-workers. And old established customers should be 'milked' for at least one new referral a year. Make it worth their while to seriously consider recommending your dental services to others. This can be done with special discounts and with personalized swag — such as a tote bag with your dental logo on it, and the customer's first name printed on it as well. Buying the bags in bulk and investing in a stamping machine are well worth the cost in the potential new business such things can bring in. Make sure that every form a patient fills out includes the request "Please write the name and contact information of someone you think would benefit from our dental services and easy payment plans."