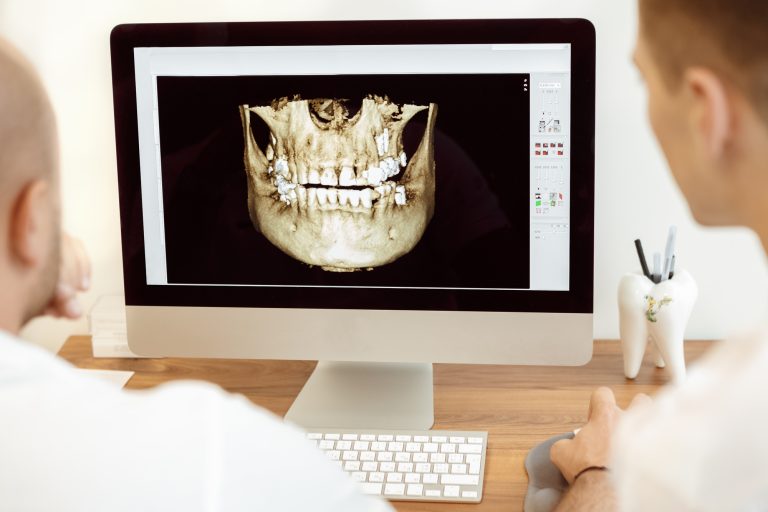 With approximately 200,000 dentists working in the U.S., it can be a challenge to keep your dental practice competitive. Some of your colleagues have started to offer perks such as massaging dental chairs and heated moist towels for a more spa-like experience.
While these services make for a more pleasant dental visit, a better way to stand out is to stay on top of new dental technology. The following innovations are available now or on the horizon and are sure to help you attract new patients to your practice as well as retain current ones. All of these dental technologies have been developed to help make care easier and more comfortable for patients.
3D Printing and New Dental Technology
The 3D printing revolution has already made its way into the consumer goods, manufacturing, and education industries. Now, it's taking dentistry by storm.
3D printing technology is reviving the American dental lab business, helping these labs easily create night guards, braces, prosthetic parts, and more. Instead of having to take an impression for a crown, you may soon be able to wave a wand inside a patient's mouth which will snap a digital file. The file can be sent to a lab where a 3D printer will print a dental crown made of an FDA-approved material within minutes.
It won't be long before 3D printers can be used to make dentures and other restorations.
Better Cavity Detection
A new device that lets you see literally inside a tooth can help you see cavities that aren't so visible with traditional x-rays.
The CariVu detection device shines a near-infrared light on a tooth that illuminates it from within and makes the enamel appear transparent. This allows you to easily spot sneaky decay and cracks and help you preserve more of the natural tooth when you fix it.
The device's light is safe and offers patients who are not fond of receiving x-rays an alternative.
Digital Implantology
Dental implants have been available for years now, but have started to be paired with digital planning software. This allows a dentist to give a patient an implant that fits perfectly in the space where the missing tooth is.
With digital implantology, a full scan is taken of the patient's mouth which creates a 3D image for an accurate implant. Most patients can usually receive their dental implants within 48 hours, instead of having to wait weeks or months for the gums and jawbone to heal first. You can read more here about this latest dental technology.
Quieter and More Precise Dental Drills
Dental equipment manufacturers are developing new ways of making drills that make less noisy and therefore, are less stressful for nervous patients. These new dental drills feature parts that stay cool while working on a tooth, a faster speed, and a shorter, lighter handle to prevent hand, arm, and shoulder muscles from straining.
A Drug That Heals Cavities
According to researchers, a new drug that encourages teeth to regrow itself will soon be tested on humans. This means instead of drilling your patients' cavities, you may one day be able to give them medicine that will help them regrow and heal their own teeth.
Learn More
Continuing education such as attending seminars and conferences can help keep you informed of new dental technology and allow you to watch demonstrations. Visit our blog to learn more about how you can efficiently and competitively run your dental practice.