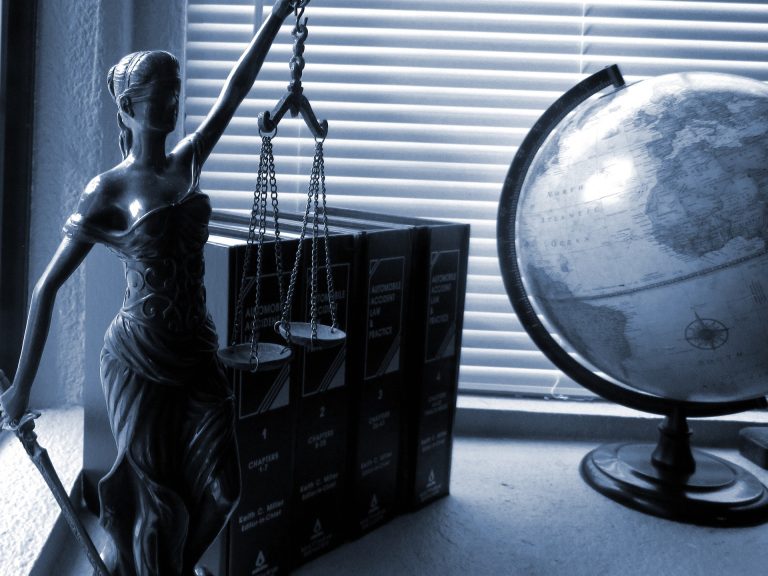 Even the best dentists can get hit with an unexpected complaint or claim of misconduct. Dentists can be easy targets for disgruntled patients or professional colleagues looking to sully a reputation. While anyone can make a mistake, for dentists a mistake, or even a false accusation can get a dentist caught up in the Dental Board's slow, unrelenting investigative crawl that can put a dentist's career on the line.
As licensed professionals, dentists, oral surgeons, registered dental assistants and dental hygienists are subject to laws and regulations established by each state dental board. While dentistry regulations vary some from state to state, all states give their dental board broad authority to investigate and discipline dentists for violating state regulations and laws. Dentists are also subject to state and federal criminal laws.
"Unlike dentist malpractice claims, board actions against dentists are based on misconduct that does not require proving any actual patient harm. Dental license board defense is handled by professional license attorneys that specialize in administrative law," says Tsion Chudnovsky, a dental license defense attorney at Chudnovsky Law. "Dentist disciplinary actions are resolved via administrative hearings, not criminal courts."
What Causes a Dental Board Investigation?
Dental board enforcement actions are usually triggered by the board receiving either: a complaint, notification of a criminal charge, or notification of disciplinary actions taken in another state or on another license. Complaints can easily be filed online by anyone, even anonymous parties. Dental boards usually receive swift notification of criminal arrests and convictions through fingerprint notifications.
The most common reasons for dentist investigations include:
Negligent quality of care: Violating dental standard of care due to gross negligence, repeated negligent acts, incompetent care, misdiagnosis, unauthorized or inappropriate treatment.
Office practices: Billing practices, deficient record keeping, failure to provide records.
Unprofessional Conduct: Filing fraudulent insurance claims, misleading advertising, violating dentist HIPAA regulations, altering records.
Dentist DUI, criminal charge or arrest.
Dentist impairment: Providing dental services while under the influence of alcohol or drugs, or while mentally or physically impaired.
Unlicensed practice of dentistry or aiding and abetting an unlicensed dental practice.
Drug prescribing practices: Inappropriate prescribing, opioids, violating DEA and other drug laws.
Sexual misconduct or workplace sexual harassment.
Dental board investigators are typically veteran law enforcement investigators with years of experience in conducting investigations, interviews and sting operations.
How Do You Know an Investigation Has Started?
"Dentists typically first become aware an investigation has started when they receive a dental board request for records, request for an interview, or an unannounced investigator office visit," according to Robert Weinberg, a dentist license defense attorney at Chudnovsky Law. "Dentists or their front office staff often don't realize a records request indicates an investigation. To make it more confusing, the request can come from a different agency, such as the Department of Consumer Affairs."
If a dentist is charged with a DUI or other criminal charge, they can expect the board will conduct an investigation of the matter. Most states wait until after a conviction has occurred to initiate an investigation of the matter. DUI convictions are one of the most frequent types of convictions that dental boards investigate.
What to Do Once an Investigation Has Started?
Once a dentist becomes aware they are being investigated, it is smart to consult an experienced dental license defense lawyer. Even if you are confident in the facts or the issue seems minor, it can grow into a more serious matter. Any interaction with investigators should be treated as a serious matter and carefully responded to. Your responses should be reviewed by a qualified lawyer to incorporate any legal considerations.
Unfettered interactions with seasoned investigators can easily lead to inadvertently weakening your case. Hiring experienced legal counsel can help make sure your rights and license to practice are protected. The best possible outcome is to get any investigation closed with no disciplinary actions taken.
What Penalties Can Dental Boards Impose?
If an investigation determines a dental licensee has violated dental regulations and the violation meets the standard for discipline, the case is forwarded to the State Attorney General's Office for review. If the Deputy Attorney General finds sufficient evidence of a violation, a formal accusation will be filed. Formal Accusations are charging documents seeking to revoke or discipline a licensee. Once filed, they typically become public record.
The process and terminology can vary some by state. The Dental Board typically asks for one for the following types of penalties in a disciplinary action:
Public reprimand
Citation
Citation with fine
License probation
License suspension, stayed with probation conditions
License revocation, stayed with probation conditions
License revocation
If the accusation is not resolved by negotiation, then the outcome will be decided via an administrative hearing in front of an administrative judge that hears dentist license cases. During the hearing, your dental license defense lawyer and the Deputy Attorney General will argue their case, present evidence and cross examine witnesses. The judge takes the information under consideration and typically renders a judgement within 30 days.
Final Thoughts
License investigations can have a devastating effect on a dentist's practice, reputation and income. There are many risks inherent in investigations that must be carefully considered. It is important to employ a defensive strategy to avoid the risks and distraction board investigations can bring.
Like preventative dentistry, the best defense can be prevention. Dentists often retain a dentist license attorney at some point to perform a compliance audit and recommend best practices. Often small changes, or just making sure your office staff is sensitive to certain specific issues, can dramatically lower the likelihood of triggering an investigation. We can all agree that no dentist wants the hassle and stress an investigation can bring.