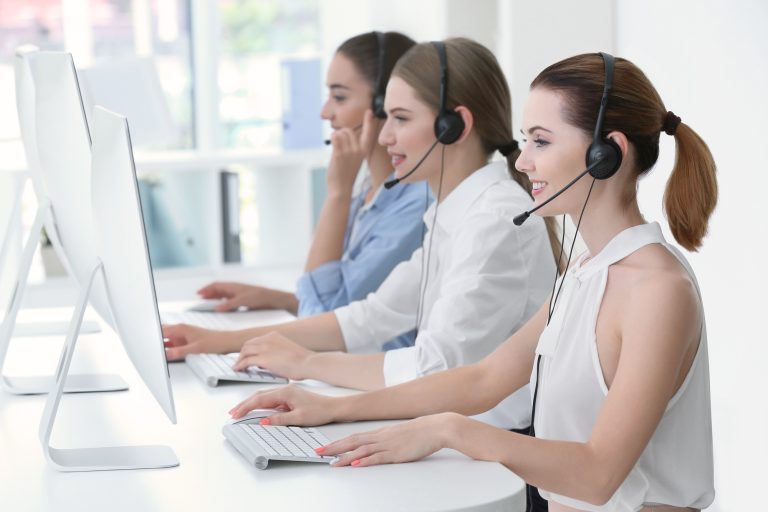 Every year, more than 80% of American adults come into a contact with a medical professional at least once. As a result, most medical offices throughout the country are very busy on a regular basis.
If you're in charge of helping to run one of these medical offices, you should strongly consider hiring a phone answering service to help you deal with all the incoming calls that you get. It'll help you make your office a little less chaotic than it is now.
There are also many other advantages of calling on a medical answering service for help. You should think about them when you're thinking about hiring a telephone answering service to assist your office.
Here are several of the biggest benefits of bringing a doctors' answering service on board to lend a hand.
Makes It Easier for People to Get in Touch With You
People are going to try and contact your medical office at all times of the day and night. If you don't have a phone answering service taking calls, many of them might struggle to get through to you.
In some cases, this will be because your staff is tied up talking with other patients. In other instances, it'll be because people are trying to reach out to you outside of normal business hours.
A professional answering service will ensure people can get in touch with you at any time. It'll make your medical office seem so much more accessible than it is now.
Reduces Your Staffing Costs
If you choose to field calls from your patients in-house as opposed to hiring a call answering service, it could actually cost you more money in the long run.
You're obviously going to have to pay each person who you hire to take calls for you. You're also going to have to pay to train new employees when your existing ones leave.
Wouldn't it be so much easier to have a phone answering service on the job? It'll give you the phone coverage you need without all the additional costs that come along with having your in-house staff take calls.
Allows You to Focus on Providing the Best Medical Care Possible
When a portion of your staff is constantly spending time on the phone talking to patients, it's going to affect your ability to provide people with the best medical care in the business. By outsourcing your calls, you'll be able to spend more time focusing on the care you're giving.
This might just be the best reason of all for hiring a call answering service. It'll often result in you being able to do your job better than you would be able to otherwise.
Click here for more information on how hiring a phone answering service can help you.
Hire a Phone Answering Service for Your Medical Office Today
Now that you know all about the benefits of hiring a phone answering service, why not go and do it today? It'll make your office run so much smoother than it does now.
It'll also improve the level of care that you're able to provide and help your bottom line. With all of this in mind, there's almost no reason not to get help from a medical answering service. It could be exactly what your medical office needs right now.
Check out the other articles on our blog for more tips on improving your business practices.