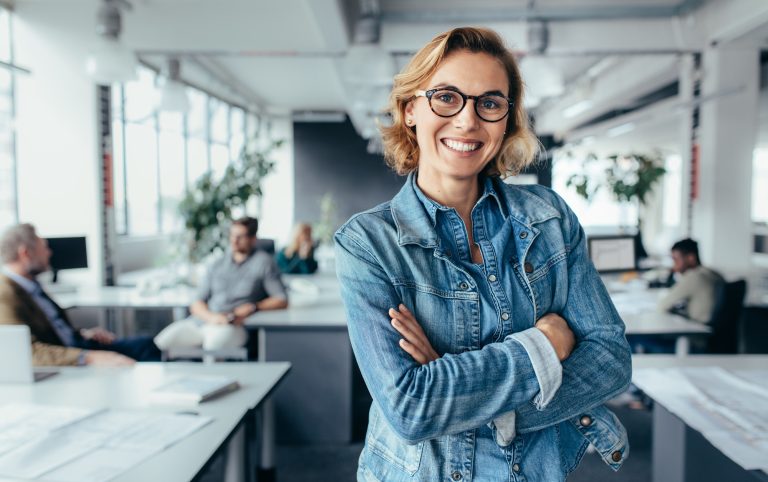 To have a successful dental practice, you need a team of dedicated staff working with one goal in mind. The practicing dentists need to be able to rely on this staff to do their job effectively.
The dental office manager is the leader of this staff. If you run a practice and don't have an office manager, you're missing out on the many benefits they offer. Let's look at why you need an office manager, how they make your life easier, and things to look for in potential candidates.
A Dental Office Manager Steers The Ship
There are days when nothing seems to go right. Appointments are late, creating havoc for your day's schedule. An employee is sick and can't come to work, and a patient needs extra attention. These are the types of days that test the mettle of your office staff.
An office manager is valuable during these times. They step in and fill needed holes while keeping everyone on task. Important jobs might fall to the wayside without a steady hand at the wheel. Instead of worrying about what's going on the office, the dentist can focus their attention on the patient in their chair.
Ask any potential manager about times they've managed an office during busy periods. Are they the type of person that rolls up their sleeves and gets to work, or do they sit back and guide the other employees? Both personalities have their strengths and weaknesses; determine which one you prefer.
They Keep Your Office Compliant
HIPPA compliance poses special challenges to those that work in the medical field. Offices that aren't HIPPA compliant laws face fines and public scrutiny.
Most of the problems with compliance come from sloppy record keeping and a lack of online safety standards. Workers need proper training and constant reminders to safeguard patient information. Dental office managers provide both.
The best managers are knowledgeable enough to perform weekly audits and spot potential trouble areas. This proactive approach saves you and your office staff time and money. Mistakes happen, and that's okay. What's not alright is allowing those mistakes to expound upon themselves. Managers stop this from happening.
Make sure any manager you hire is knowledgeable about HIPPA regulations. Find out if they've ever dealt with sensitive documents and how they managed the flow of information in an office environment.
Hiring The Right People
Dentists work on a tight schedule. Appointments are often stacked to maintain someone in the dental chair at all times. This is the best way to keep money flowing and turn a profit at the end of the year.
The problem with this approach is that there isn't enough time for the dentist to find the best job candidates to fill openings. To find a great candidate, dental offices must move fast. Interviewing three to four people, deciding which one to hire, and bringing them in before someone else does is a time-consuming process.
Office managers handle this work for you. Experienced managers might know someone from a previous job that's perfect to work for you. They also tend to keep a short list of people that apply for positions that aren't open at the time.
When someone quits or you need to replace a low-performing employee, time is money. You'll save yourself stress and money if you have an office manager ready to step in and take charge of the situation.
Find out if your potential managers have interviewed and hired medical staff before. Ask them what they look for when making employment decisions. Is their sole focus on qualifications, or do they hire younger staff members that are eager to learn?
Training Employees
Training is another essential task that most dentists don't have the time for. Dentistry is a practice that undergoes changes on a regular basis due to new research and methods that improve profitability and safety. Having a staff that knows what these new developments are and how they are applicable to your office is essential for success.
A dental office manager stays on top of new trends and passes them on to your employees. They implement new ways of managing billing and insurance processing to keep you profitable. Their abilities range from passing on info about call handling to info about new medical procedures. More importantly, they implement strategies to improve the safety of your staff and clients.
Before hiring an office manager, ask them if they have experience training employees. Find out what publications they read and how they set up training schedules. This information lets you know how dedicated your potential manager is to the industry.
Managers Represent The Dentist's Vision When They Aren't Around
As the dentist, it's your responsibility to act as the CEO of your practice. You set the vision and direction of your office and rely on others to execute the plan you put in place. The problem is that you can't be around 24/7. You have other responsibilities to handle, such as patient care.
Your office manager is your representative when you're not available, whether it's because of an operation or vacation. You can trust the manager to make decisions in your stead and keep things going in the right direction.
This applies to customer complaints, workplace drama, and media inquiries. Anytime a situation arises that you can't handle right away, your manager is there to pick up the slack. They are also able to prioritize things, handling some concerns that shouldn't distract you from your mission of serving clients.
They also set the example for the rest of your staff to follow. A dental office manager that works hard and leads through action is worth their weight in gold.
Do You Need Help Managing Your Office?
While we can't come to your office and run the day-to-day operations, we do provide valuable information that helps practices across the country operate smoothly. We even have a career board to help you find your next dental office manager.
We don't only focus on improving your professional life. Many of our benefits focus on making your personal life better as well. If you would like to enjoy the many benefits and the information we provide our members, check out our benefits page today.