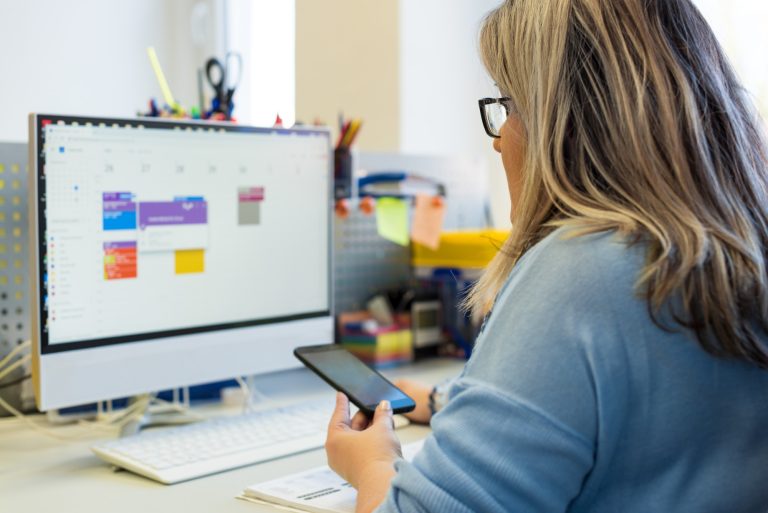 In 2019, software for dentists was valued at $1.7 billion, and it's expected to grow 10.2% over the next few years.
In order to run a successful business, you should really start looking into getting a document management system. This can help you keep all your files organized in order to run a more efficient business.
But what management software should you install? We'll break down some of the best ones out there!
ACE Dental
ACE Dental is a very clinical-oriented software, which makes it perfect for those who want something a little bit more serious.
This software program is unique because it has 3D Restorative Charting that lets you enter a treatment plan for each patient. It also gives you a visual representation of the patient's teeth with an odontogram.
With a 3D model of the teeth, it's easier to visualize and document the patient's teeth that are rotated wrong, have shifted, or have moved in some other type of way.
This software doesn't just let you document patient's information, but it can also be useful for your front office. This program has a great scheduling assistant that will help run your office more efficiently.
In order to use this product successfully, you and your staff will have to learn how to use document management cycles. To understand more about document management cycles, learn more here.
Another great thing about this type of software is that they've been around for decades. This gave them time to perfect their software and understand how to make themselves more competitive.
Curve Dental
The Curve Dental management software has scheduling, charting, imaging, messaging, and other great packages to help you run your dental practice!
This system has many great reviews for its easy-to-use interface and all the features it comes with. They also have excellent customer service if something happens to the software or you can't figure something out.
Another great plus with this service model is that it is cloud-based, so you can easily share files across all of the devices at your practice. It will also lower the risk that you lose all your files and documents.
This HIPPA-compliant software is free to try, but if you decide you love it, you can sign up for subscription-based pricing. They offer four different packages, and you can even request a quote from them!
Denticon
Planet DDS released its cloud-based management software called Denticon. Regardless of how big your dental practice is, this will work for any size!
You'll be able to store imaging, communications with patients, analytics, reports, and run your business reports all in one software!
This program is HIPPA compliant and also ONC certified, so you can assure that your client's information will also be secure.
Since this is cloud-based, you can use this across multiple dental offices and share all of the same information. Even if you're running a mobile dentistry, this service could work for you.
RevenueWell
If you've wanted a service that will let you communicate with your patients easily, RevenueWell has a great messaging service built into it. Not only is it a great communication software, but it also works well as a marketing tool.
This software will give the patient a portal to log onto, but it will also keep them engaged with your practice. They'll be able to receive newsletters and other information updating them on your dental practice. You'll also be able to manage your social media and reputation from this software.
Your patients will also be able to confirm appointments on there so that your front desk won't have to answer calls from them all day. With the front desk not on the phone all day, you'll be able to lower your administrative costs. In exchange, you'll be able to focus on helping more patients in person, which can really improve your customer service ratings.
Dentrix
Dentrix is probably the most popular software in North America, and they've been making a name for themselves since 1985. As time went on, they continued updating their software and making improvements to get to where they are today.
As one of the most trusted companies in dental software, they're very expensive, but that price is justified.
This software can be very complicated, so you'll have to take some time to train yourself and your employees on how to use this. If you have a Windows computer, you should be able to run it.
This price will vary depending on your practice and its needs, so contact them for a quote. However, you can get a free demo to see if you actually want to commit to the software.
Dental Intelligence
Lastly, Dental Intelligence allows you to manage your practice, but it also comes with a way to track your productivity. It can run reports and give you access to all kinds of data that will help you improve your business.
It will also manage all of your patients for you, including letting you know who needs to come back for an appointment, prompting them to confirm their appointment, and making appointments for them!
Discover More Document Management Software for Dentists!
These are only a few of the document management software for dentists, but there are many more options out there!
We know that it can be overwhelming trying to decide which software to get and run your business at the same time. That's why we're here to help you out!
If you enjoyed this article, make sure that you explore our website to find more articles just like this one!