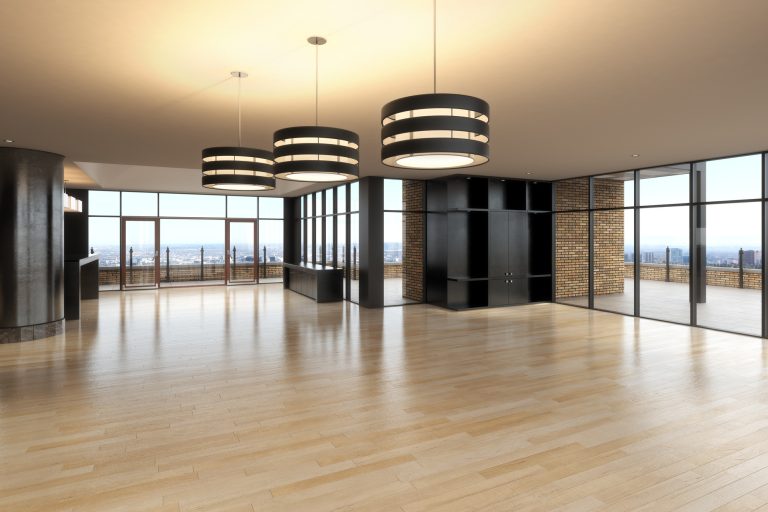 Are you renovating your dental office? Renovations can be fun, but there's a lot to think about. In your quest to design the perfect office, don't forget the flooring!
While you aren't likely to forget to add flooring in general, it's worth your time to consider what office flooring is best. The flooring you choose will help set the atmosphere of your office. It will also show if you're dedicated to quality or not.
So how do you know what office flooring is best? Do you even know what your options are?
To help you in your decision, we've created this handy guide. Keep reading to learn more about choosing the right flooring for your dental office.
Be Practical
Your flooring should enhance your ability to help your patients. Some types of flooring may hinder movement or distract from the professional feeling you want to give off.
And while you may love super shag carpet in your home, your dental office probably isn't the place for it. Choose something that's practical and makes sense.
Do you use chairs with wheels while working on patients? If so, you probably don't want to use carpet. If you do prefer carpet to a harder floor, choose a short, firm carpet that allows for wheel movement.
There are lots of materials to choose from if you want hard flooring. Wood, vinyl, stone, and ceramic are only a few. If you like the look of wood but are worried about water damage, go with luxury vinyl planks–they look like wood but can handle water.
You'll also want to consider spills. Water, mouthwash, and more can end up on the floor during and in between dental procedures. Choose flooring that's easy to clean when mishaps occur.
You may also want to consider choosing flooring that's easy to disinfect. Keeping a dental office as clean as possible will limit germs.
Overall, let each room's purpose guide your decision making. Choose flooring that makes sense with how each room is used.
Add Variation
While you need flooring that's practical, you won't have the same needs for every room. While you'll want a good work floor in dental rooms, you don't need the same flooring in your lobby.
Short, hardy carpets are great for hallways and lobby areas. They're more comfortable and inviting than hard floors.
And clean up after your office closes will be simple–just pull out a vacuum and give the carpet a quick run over.
You don't have to limit your variation to material type. Consider combining different colors and textures, too. Just make sure everything you use compliments each other. Otherwise, your floors will confuse and distract your patients.
Set the Mood
You want your office to look professional, but is there another mood you want to give off? Trendy? Comfortable?
You certainly don't want your office to feel gloomy or oppressive. Many people have a hard time enough coming to the dentist. Choose flooring that helps lighten the mood.
This may be as simple as going with a lighter color. Consider your other design choices and choose flooring that matches as well as creates a welcoming environment.
Go for Long Lasting
Flooring is pricey and takes up a lot of space, so needing to replace it often is impractical. To eliminate the need to move all your equipment on a regular basis, choose flooring that can handle lots of wear and tear.
Patients will notice the state of your flooring. Stains, scuffs, tears, or other marks won't give off the right impression. Everything needs to look great if you want to keep your patients trusting and comfortable.
To help keep your carpets and other flooring looking clean, choose designs that hide messes well. Choose a look that doesn't make little bits of paper and other common debris stick out like a sore thumb.
Dark flooring will make light dust, paper, and other materials stand out. Light flooring will show off dirt or other darker messes. A pattern may be your best choice since it will hide gunk more than solid colors.
That doesn't mean you should let maintenance fall to the gutter, though. No matter what flooring you use, clean it often.
Consider Tile
Tiles are great for areas where messes may occur. And we don't mean stick with ceramic tile.
Carpet and vinyl also come in tiles. Because they're installed in small sections, it's easy to replace a section if need be.
If the carpet gets stained, you'll only have to remove the tile(s) that were stained. That will save you a lot of time and money over re-carpeting the entire floor.
It's easy to focus on only the main areas of your office. Don't forget to consider flooring solutions for every area of your office, including landing and stairways. These areas take a lot of wear, so tiles may be a great option.
The Right Office Flooring for Your Practice
Your office flooring doesn't need to demand attention, but it will be looked at. Make sure your floors look great and that they can handle the amount of traffic an use your practice demands.
Keep these thoughts in mind while choosing flooring for your practice. As long as you choose something that looks great with the rest of your design, is practical, and will last, you'll be good to go.
Are you renovating because you've moved your office out of the city? If so, check out our how-to guide for setting up your practice in a rural town.