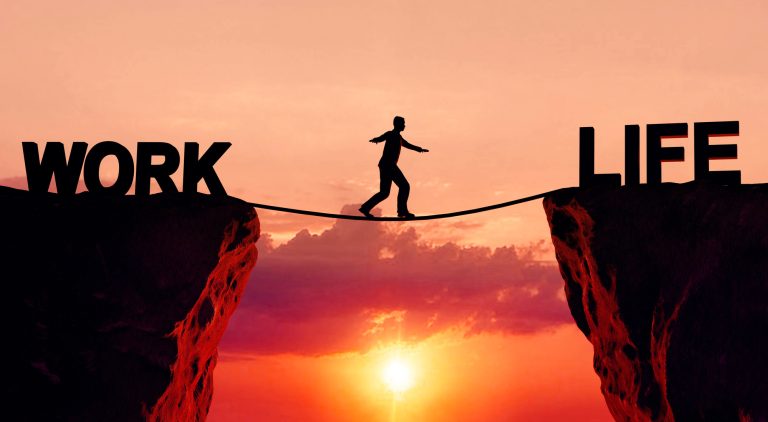 Owning your own practice is a huge responsibility. Between patients, your staff, and a million other things in between, it's easy to find yourself at work all the time.
In fact, dentists who own their own private practices work an average of 34.7 hours per week. Specialist work, on average, around 34.5 hours per week.
But some private practitioners likely find themselves at the office for much longer, week in and week out.
Balancing work and family is especially difficult when you work all the time. But with the right mindset and a few pointers, it doesn't have to be.
That's why we're bringing you these 5 tips for achieving the ultimate work-family balance!
1. Establish Limits Between Work and Home
Balancing family and work life is only attainable when you set clear limits between the two. That means devoting part of the day to work and the other half towards your personal life.
You may be thinking, "If I own my own practice, how can I ever completely separate myself from it?"
It's true that your patients should be able to reach you in case of emergencies. But you should only keep yourself at the office until a certain time every day.
Incorporate a live answering service to handle after-hours affairs. That way, your phone isn't constantly ringing at home.
After the practice closes for the day, give yourself 30 minutes to an hour to catch up on other tasks. By 5 or 6 pm, however, you should call it a day and head home to your family. You can always pick up where you left off the next day.
Bringing your work home with you will not only interfere with family time. It will also add to your stress level and possibly affect your ability to sleep at night.
Encourage your employees to establish limits between work and their personal lives. At a certain time every day, everyone should start packing up to go home. This type of work culture will help everyone achieve a healthy work-family balance.
2. Create Time for Yourself
The one perk to owning your own dental practice is that you can set your own hours and vacation time.
With that said, don't feel bad for closing down the practice for vacation. It's common for private businesses to shut down 1-2 weeks every year for vacation.
It's good for you and the family to go away every once in a while. Closing down the practice will also give your employees an opportunity to do the same with their families.
Vacation time isn't the only way you can create more time for yourself. Take a day off when you're feeling run down or need to spend quality time with the family. Whether you spend that day off at home or on an outing, it will be time well spent.
Once your practice is up and running on its own, you may find you have more flexibility. Perhaps you're considering hiring another dentist to join your practice. If so, that means you can take on a smaller workload, which means more time for balancing work and family.
3. Work Smarter
You may find yourself to be more productive in the mornings than in the evenings. If so, you may find it more beneficial to start work earlier in the morning. This may also be more practical if you have older children who don't need help getting to school in the morning.
However, if you have young children, your spouse may need help in the morning getting them ready. In that case, heading into the office later in the morning may be better for balancing work and family.
Think about when you're most productive and take your family's schedule into account. On days where you may need to pick the kids up from school or sports, skip going out to lunch. By eating lunch at your desk, you can save yourself 1-2 hours.
4. Hire Outside Help
Owning your own practice means you're there Monday through Friday, and even Saturday. That means a lot of your household responsibilities get pushed to the end of the week when your family is home the most.
With only two days out of the week to take care of the house, there's not much time for your family. But by hiring outside help, you can take some of the weight off your plate and devote more time to doing family things.
You could hire a cleaner to come in once a week or twice per month to clean your house, for example. You could also hire a lawn company to take care of the yard. That way, you can spend your days off with the family instead of doing chores.
Do you have elderly parents who need assistance? Do you find yourself having to miss dinners or events because you have to take care of your parents in the evening?
If so, hiring a home care agency may be in your parents' best interest, as well as your own. A home care agency will send someone to help your parents with errands and basic tasks, such as showering and cooking. You can read more now about whether or not hiring a home care agency is the right option for you.
5. Make Health & Well-Being a Priority
When you make the well-being of your family a priority, achieving a work-family balance is inevitable. To do that, focus family time on being active and healthy.
Instead of watching television, take your family for bike rides or to the park, for example. Rather than eating out, pick up foods that you and the kids can enjoy cooking together.
There's nothing wrong with enjoying yourself on vacation. At the same time, you don't want to make your vacation time all about indulgence.
If you spend a few hours lounging by the pool, take the family on a walk later in the evening. Or, if you eat out one night, have a healthy family picnic the next day. You could also consider going on a fitness vacation!
Start Balancing Work and Family
It's tough enough for most professionals to balance work and family. When you own a dental practice, however, you can really feel squeezed for time in your personal life.
By following these 5 tips for balancing work and family, you'll have enough time for your practice and your personal life. For more helpful information for dentists, check out the ADA News today!