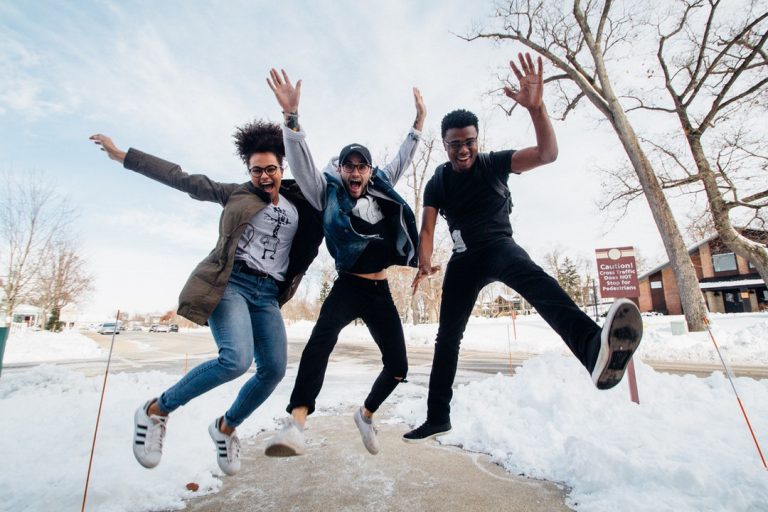 Are you looking for better ways to maintain a work life balance?
When work piles up and stress levels are high, it's difficult to remove ourselves from the workday and focus on our personal life. When this happens, we often channel our focus onto work and our personal life suffers. As a result, many of us end up feeling burnt out and our happiness levels slow begin to dwindle.
This is why it's so important to ensure that we're developing a work life balance. The right balance is one that ensures employees are happy, healthy and still productive during working hours.
If you feel that your work life balance is lacking, you're going to want to read this. We're uncovering ten tips on how to maintain work life balance and make the absolute most out of your days.
1. Do Something You Love
The best case scenario for a work life balance is to commit to doing something that you love.
While all jobs can be stressful and anxiety-inducing at times, it's important to ensure that certain aspects of your job are bringing you joy. Without this sense of joy and accomplishment, each and every task is going to feel like a mundane chore.
2. Set Realistic Expectations
Begin your day with a list of tasks that must be accomplished by the day's end.
When initially creating your list, the most important aspects is to ensure that your list is realistic. If you overcomplicate your list and assign yourself too many tasks, you're ultimately setting yourself up for failure.
When these tasks are not complete by the end of the day, you're going to feel that you have failed. As a result, it's more likely that you will bring these tasks home with you and this will offset your balance.
3. Take a Break!
When you feel your stress levels approaching a high, take a break!
This is one of the best things that you can do for yourself in times of stress and anxiety. This allows you to take a step back from your task, situate yourself in a new environment and return to your task with a clear mind.
4. Hire a Business Coach and Outside Help
A business coach is surely one of the most worthwhile investments that anyone could make in their career and personal life.
Not only will a business coach help to better your business, but they will also teach you how to minimize your stress, accomplish more and focus on your personal development. In a world where work ethic and determination are constantly praised, a business coach will help teach you how to slow down.
A business coach can also come in terms of an entire company. These are companies that help to alleviate your stress and accomplish tasks for you. For example, if your company was looking to put on an event, you can minimize your stress by hiring an event planner. Click to learn more.
5. Use Lunch Breaks to Your Advantage
Your lunch break is your time to do whatever you please.
If your office is social, you may want to use this time to be on your own and have personal time. If your office tends to be on the quieter side, why not schedule lunch dates with nearby friends and co-workers?
This is your personal time to do whatever is going to make the most out of your day. Some people will also choose to use this time to check off daily tasks such as errands, workouts and grocery runs. This, in turn, allows more personal time to yourself after working hours.
6. Schedule Your Personal Time
Far too often, personal time is replaced by work deadlines and feelings of guilt that we should be working.
As a result, working hours take over and personal time is lost. To help prevent this from happening, schedule your planned personal time into your daily calendar. Tell yourself that once these events are placed in your calendar, they carry the same importance as any other work-related events.
7. Have "Email Friendly" Hours
Do yourself a favor and pre-determine the hours throughout your day and night that you will be on email.
If you work with clients that email you at all times of the day, let them know ahead of time your email hours. Some of the most successful people in the world commit to only checking their email during certain times of the day.
This allows you to focus on other tasks throughout the day and disallow yourself from being distracted by emails after working hours.
8. Create a Happy Workplace
Did you know that the average American spends 90,000 hours of their lifetime at the office?
When we consider just how much time that really is, it's clear to us that we need to create a workspace that is happy. Surrounding ourselves in a place that brings us joy and includes elements of our personal life will increase our happiness levels throughout the day.
Looking to bring more joy to your office? Make an effort to make your office space feel like your own -try bringing photos, plants, artwork, etc to your office.
9. Determine Your Best Working Hours
Let's be honest, not many of us can be "on" for all aspects of the day.
After all, some people are night owls who work best at night and others are morning people who work best in the early hours. In order to maximize your productiveness, be honest with yourself and determine which group you belong to.
If you work best in the morning, be sure to schedule your meetings and administer your most difficult tasks during these hours. Once your productiveness fades into the afternoon, the majority of your difficult tasks are complete.
10. Ensure a Healthy Sleep Schedule
At the end of the day, it's impossible to be the best version of yourself without a healthy sleeping schedule.
If you find that work-related stress troubles your mind during sleeping hours, try relaxation tactics such as meditation to help relieve this stress. Some also find it beneficial to entertain their mind with reading or journaling before bed. This can help shift your brain's thoughts from work stress to something more calming and conducive to your sleep.
Tips: How to Maintain Work Life Balance
Do you feel conflicted in how to maintain a work life balance?
A true work life balance allows us to maximize our personal time outside of working hours and minimize our stress during working hours. This allows us to be happy, healthy and minimize our stress levels.
Let's consider that 70 percent of Americans today regard work as their most dominant stress in daily life. When stress levels reach an ultimate high, many of these employees fall ill or suffer from mental health setbacks. As a result, workdays are sometimes lost and stress levels begin to increase even further.
If you're nodding your head reading this, it may be time to reevaluate your working life. These tips on how to maintain work life balance are a great place for you to start. It's never too late to start working smarter!
Are you a family-oriented business professional? If so, be sure to read our article on balancing work and family.