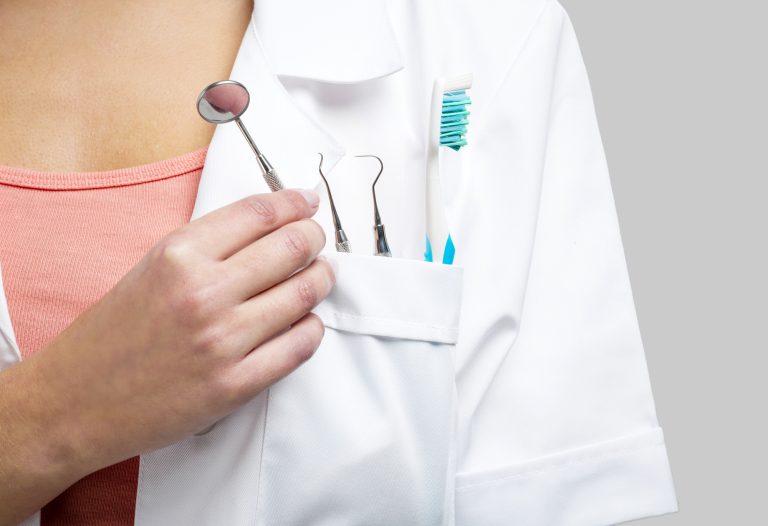 Did you realize that there are over 195,000 practicing dentists in the United States alone?
For many people, a career in dentistry is something they have dreamt about for years. In order to get into this line of work, you will need to find a reputable dental school to attend.
Once you have completed your schooling, you will need to figure out what position you want to have inside the world of dentistry. While this may sound like a relatively easy decision, it is anything but.
Are you looking for work freedom and flexibility? If so, becoming a traveling dentist is probably a good idea. With all of the different opportunities for traveling and locum tenens dentist, you should have no problem finding work.
The following are just some of the things you need to consider when trying to have a career as a traveling dentist.
Being a Successful Traveling Dentist Will Require Discipline
Most people think that working for themselves is a walk in the park. Generally, you will have to be more motivated when working on your own than you will be working for a dental practice.
Trying to procrastinate when trying to schedule traveling dental appointments can lead to disaster. With all of the different locum tenens dentists out there, you will have to work hard to create a competitive edge.
If you get a reputation for not completing your work on time, chances are you will have a hard time landing jobs. You will also need to focus on continuing your dental education whenever possible.
Failing to stay up with the latest dental trends can lead to you losing business. Luckily, there are a variety of dental schools that offer this type of continuing education for a reasonable fee. The time and effort you put into furthering your knowledge of dentistry will pay off in the long run.
You Have to Get Used to Being on the Road
Do you consider yourself a bit of a homebody? If so, a career as a traveling dentist may not be the right fit.
Most traveling dentists are on the road for the majority of the year. While this means you will get to see new cities, it also means you will be away from your loved ones for long periods of time.
For most dentists coming out of college, traveling is ideal because they don't have a family to take care of. As you get older and get a family, traveling for work may become a bit of a hassle.
This is why doing this type of work when you are young is probably a good idea. Traveling allows you the unique opportunity to save money while you work. Most of the companies who will hire you as a traveling dentist will pay for travel expenses and accommodations.
Licensing is Different In Every Area
Most newcomers to the world of traveling dentistry fail to realize that each area is different in regards to the licensing requirements they have. Before traveling to a new area, you will need to do your homework.
Consulting with the team at Gypsy Girl Media is a great way to find out in-depth information about a new area. With this information, you can plan your trip with ease.
In most cases, the staffing agencies that hire traveling dentists will take care of the licenses they need. This not only saves you a lot of time, it can save you money as well.
The last thing you want to do is to spend all of your downtime standing in line waiting for licenses. Before signing on with a particular agency, you need to figure out what type of perks they offer. Neglecting to do this can lead to you working harder for far less money.
Managing Billable Hours Can Be Difficult
Another important task you will need to handle as a traveling dentist is managing your own billing. Neglecting to handle this task correctly can lead to you losing a lot of money.
Luckily, there are a number of software programs that can help you make sense of this difficult work. If you don't feel comfortable handling this work on your own, you may want to think about hiring an accountant.
With an accountant's help, all you have to do is turn in the number of hours you have worked and let them handle the rest. They will be able to tabulate how much you are owed and what percentage of your payment needs to go to taxes.
While hiring an accountant will be a bit expensive, it is worth the investment. Trying to handle the financial side of your dental practice can lead to big tax problems. Instead of getting audited due to a lack of experience, you need to let financial professionals lend you a hand.
Don't Settle For the First Job You Find
In the highly competitive world of traveling dentistry, you have the power to write your own ticket when it comes to new jobs. Since traveling dentists are in such high demand, staffing agencies are willing to pay big money to an experienced professional.
Instead of settling for the first traveling dentist job you come across, you need to play the field. By weighing all of your options, you will be able to get top dollar for your services.
Find Out More About the World of Traveling Dentistry
If you are looking for a career that allows you to make good money while seeing the world, then becoming a traveling dentist is a great option. With a bit of hard work and dedication, you will be able to rise in this industry quickly.
Looking for more information about a career in dentistry? We have a number of informative blogs written specifically for dentists.