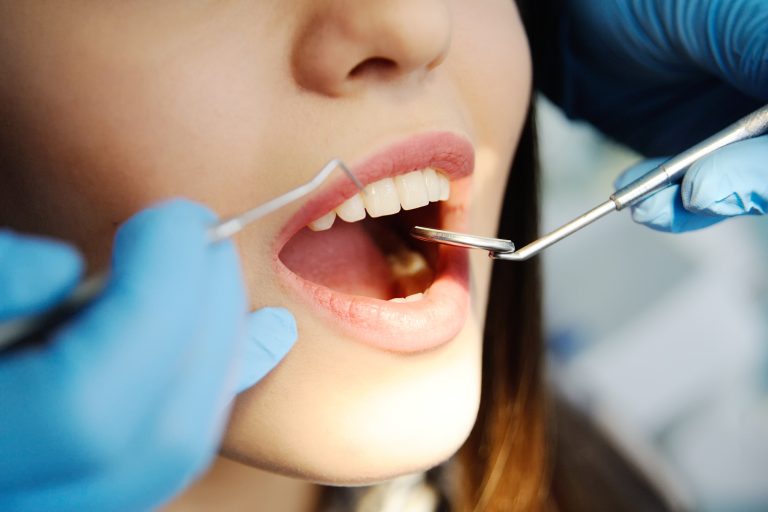 Being a dentist has its perks, but it definitely isn't easy. Dentistry is a physically and mentally demanding profession.
It's easy to let the stress get to you. In general, dentists have an unusually high incidence of heart disease, hypertension, back pain, addiction, and depression.
Even worse, the suicide rate for dentists is higher than in many other professions.
High occupational stress in dentistry is a rising health issue for dentists. But why is dentistry more stressful than other professions?
Are there strategies dentists can use to reduce stress? Learn more in this next post.
Being a Dentist
Running a dental practice, managing a staff, and dealing with patients every day can be very stressful. Many dentists face economic pressures and feel they must work long hours to meet their financial demands or pay off student loan debt. Some other reasons for the stress dentists face include:
Feeling Confined
Dentists often spend the majority of their day confined in a small space as they take care of their patients. Their work is meticulous and can be both physically and mentally exhausting.
Working in a restricted space as you stand over patients for hours each day is very taxing on the body. Over time, this can contribute to physical and emotional burnout.
Pursuit of Perfection
There's a lot of competition in the field of dentistry. Many dentists strive to have a thriving practice and be the best in their specialty.
Dentists must continually stay on top of the latest technology and procedures. Many are perfectionists by nature, and this can lead to additional stress they place on themselves.
Feeling Isolated
The majority of dentists practice alone. This limits their ability to discuss their issues or frustrations with other colleagues.
It is important to be able to talk about your work and share your thoughts. Without this, you can feel very isolated.
Dentists often have to compete for business, and this can be another source of stress.
Time Pressure
Providing quality care while staying on a strict time schedule can be very stressful. Patients become frustrated if they have to wait too long.
Most dentists work very hard to balance patient needs and their busy schedules. Emergencies and complications happen, and day after day, this is an added stressor.
Compromised Treatment
Most dentists want to provide the very best care they can for their patients. But in reality, this isn't always possible.
Many patients simply can't afford the procedures they need. And some do not value the importance of dental care.
Dental insurance is often inadequate in meeting a patient's needs. This forces dentists to sometimes perform "fix and repair" procedures rather than the procedure the patient truly needs.
Being unable to provide the service their patients need can be a source of frustration for many dentists.
Dealing with Patient Anxiety
Let's face it. No one likes to go to the dentist.
Every day dentists work with scared or anxiety-ridden patients. Over time, this is very draining and mentally and physically stressful.
Dealing with Stress as a Dentist
Being a dentist is a demanding job, and there will always be certain levels of stress in the profession. But when you understand that, you can find ways to minimize some of the stress and avoid potential burnout.
Relaxation is Critical
Many new dentists never take time to relax. They feel pressured to be successful and make as much money as possible.
While this is important, it's not as important as your health and well-being. You have to give yourself some downtime.
Do not allow your receptionist to overbook your appointments leaving you little time to breathe. Just taking the time to have an actual lunch break, go for a walk, or take a relaxing bath at the end of the day can help.
Get Some Physical Exercise
Exercise is key to a healthy body and mind. And exercise is a great stress reliever.
It will enhance your energy and your metabolism. Even short bursts of exercise are better than nothing. Find something you enjoy doing and put it into your schedule to make your health a priority.
Eat a Balanced Diet
When you are busy, it's easy to eat the wrong foods, overeat, or fail to eat at all. Make sure you are taking the time to take to eat sensibly.
Eating complex carbohydrates and plenty of fruits and vegetables helps you both mentally and physically.
And don't forget to drink water throughout the day to stay hydrated.
Time Management Matters
Take a good look at your schedule. You should have a set time for handling emergencies as well as administration.
If you are always running behind schedule, it can be very stressful. Taking the time to assess what you are doing inefficiently and what you can do to improve your practice can be very helpful.
A well-trained staff is a must. Train your staff to do everything they can legally do for patients rather than you doing their jobs.
Make sure staff members feel comfortable and are always able to express their concerns and ask questions.
Have a Support System
A solo dental practice can be a lonely job. Be sure to join professional groups or organizations where you are around professionals in your field.
It's important to share your concerns and challenges with others. Spend some time with family and friends.
If you are a young dentist, a more experienced dentist can be a mentor and someone to talk to and learn from.
Take Vacations
To avoid burnout in the dental profession, you have to take some time off. That may be easier said than done, but even a short break is beneficial.
Relax some on the weekends and do something fun. Get out in nature, and take it all in.
Taking a trip to the beach or to the mountains can be restorative and a great respite from your normally hectic schedule. For a fun mountain vacation idea, you can read more here.
It's important to take the time for things that interest you and escape from dentistry once in a while.
Start Small
Dentistry is demanding. You have a lot of people depending on you, and of course, you want to be successful.
No matter how busy you are, it is vital to take care of yourself and lower your stress levels. Employing just a few of these strategies for stress management can help.
Good luck getting started! And be sure to check out our website too.