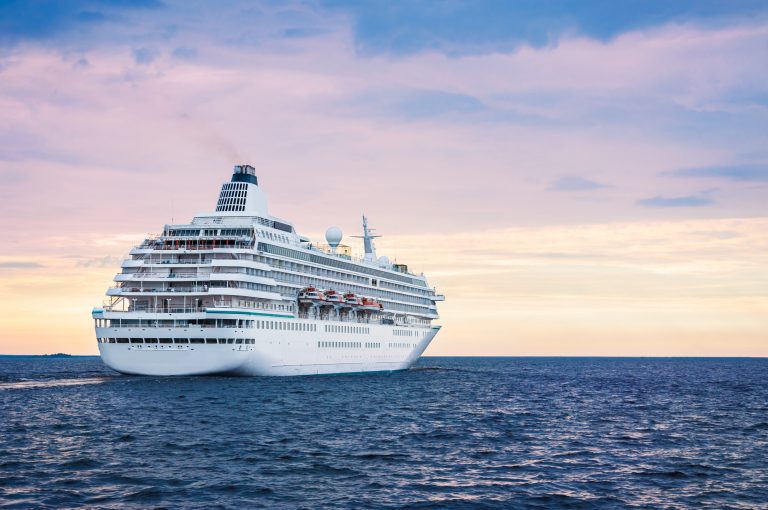 Do you dream of traveling to foreign places and immersing yourself in other cultures?
Being a dentist doesn't leave much time to travel. But there are opportunities to practice as a dentist while living overseas.
World cruise ships, in particular, offer great opportunities for medical professionals. They have to be ready for anything, so there are always cruise ship medical jobs available.
There are many benefits to working on a cruise ship as a dentist. In this article, we'll tell you how to see the world as a cruise ship dentist.
Let's get started!
How to Find Cruise Ship Dental Jobs
All cruise lines need medical staff on board and ready to provide emergency care. This includes dentists, as dental care emergencies can happen unexpectedly.
However, dental positions are not advertised to the same extent as other medical jobs. They're also limited compared to other cruise ship medical jobs. So, you'll have your research cut out for you.
Think long and hard about where you would like to travel to. Then, research cruise ships that go to your dream destinations.
See if they have any listings for dentists on their company website. You can also dig deeper by joining a recruitment agency or looking on sites like Indeed or Cruise Ship Jobs 77.
Other Ways to Find Cruise Line Dental Jobs
There's a strong possibility that the cruise lines may not list medical jobs on their websites. In these cases, you may want to contact the cruise line medical departments directly.
If this information is not available, contact the cruise line's human resources department. This information should be available on the company's website. Be persistent and request to schedule a meeting to meet with a representative in person.
If you find an opening, send your resume and a cover letter immediately. Make sure to follow up with the hiring manager or the company's human resources department.
What to Expect When Searching for Cruise Ship Medical Jobs
You're more likely to find positions with cruise lines that go to remote destinations. The further people are from land, the greater the need for medical personnel.
These remote cruises mean you'll be gone for months at a time. So, you'll need to have open availability if you want cruise lines to consider hiring you.
Cruise ships will not only want to see that you're licensed and experienced as a practicing dentist. They'll also check to see that you have a clean criminal and disciplinary background.
Upon hire, you'll sign a binding contract with the cruise line. You'll have to abide by their terms and fulfill your contract, like with any other contract job.
The interview process will be challenging. The cruise line will want to see that you're fully committed to the position. They'll need you on call for up to 12 hours at a time.
While on call, you'll need to treat dental emergencies involving passengers and staff.
What to Expect While Working on a Cruise Ship
At all times, the cruise ship will require you to perform a high standard of care. You'll need to do this while on board a moving ship.
Contrary to popular belief, most cruise lines have an extensive amount of resources. You'll find that you'll have everything on board that you would in a standard dental office. That way, you can properly diagnose and treat dental ailments.
Every time you perform a procedure, you will be under evaluation. You'll accept all responsibility for the level of care you provide. Be sure to inquire about whether the cruise line provides malpractice insurance.
To perform your best, you'll need to make sure you're physically and emotionally ready to work at sea. Again, you'll be away from home for months at a time. You could spend days – even weeks – at a time away from land.
Cruise lines will cover your room and board, airfare, and health insurance. However, some cruise lines don't offer lucrative positions. Make sure the terms of payment are clearly outlined in your contract before signing.
The Benefits of Working on a Cruise Ship
There may not be much monetary benefit to working as a dentist on a cruise line. But the real reward is, of course, getting to travel and see the world.
As a dentist, you may not be able to wander far away from the ship when it docks on land. Yet, there will be flexibility with this as there will be multiple doctors on board at all times.
Depending on the cruise itinerary, you may only get hours or days to spend on land. This means you'll spend most of your time at the nearby beaches and ports.
Before the ship docks, do your research on the best things to do and places to go. You should search for cruise port tips and ideas on any destination before your days off. That way, you can plan accordingly and make the most of your time off.
When you're not on call, you'll get to enjoy all the amenities of the ship. You'll be able to eat at the restaurants, go shopping, work out at the gym, and relax at the spa.
Some of the other benefits of working on a cruise ship include socializing. You'll get to meet people and make friends from around the world!
Fulfill Your Dreams of Seeing the World as a Traveling Dentist
People tend to overlook the need for dentists in all scopes of life. Cruise ships especially need dentists on board to handle those unexpected dental emergencies.
If you're a dentist with wanderlust, cruise ship medical jobs hold a lot of promise for you. What's stopping you from fulfilling your dreams of seeing the world? Start researching all the possibilities!
Working on a cruise ship is not for everyone. Luckily, there are lots of opportunities for dentists to work overseas. Check out the ADA Foundation's selection of international programs for more ideas!
Looking to get out of town later this year? Why not check out the ADA Annual Meeting in Oahu, Hawaii? There's nothing better than attending a dental conference in a tropical destination!