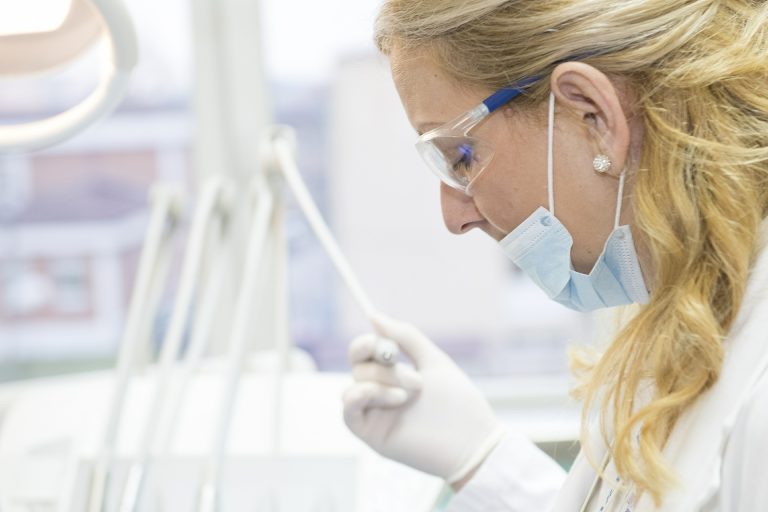 If you're planning to attend a stand-alone or university-connected dental hygienist program, get ready for some challenges. Schooling can be one of the most rewarding experiences of your life and prepare you for a good-paying, interesting career. The challenges most people encounter is in the form of financing and getting the right educational background to qualify for application to a certified program. The good news is that you can take advantage of private student loan sources in order to cover the entire cost of school. Not only do private loans have higher borrowing limits than other kinds of loans, they come with reasonable repayment terms and competitive interest rates. Opting for a private loan is a smart way to get one of the big hurdles out of the way right off the bat. After that, you can focus on applying to your preferred schools and maximizing your chances for being accepted.
Find Out If You are Qualified
No two programs are alike. In order to maximize your chances for getting in, and for succeeding once you become a student, spend time at the websites of schools that interest you. Note the exact educational requirements of each one and match them against your own completed coursework. Are there any gaps? If so, do you have time to take an extra course or two before the start date, were you to be admitted to the school? Likewise, pay close attention to the curriculum. Are you prepared to take on the course load the school requires? Does the curriculum allow enough time for you to work a part-time job or maintain a normal social life during matriculation? Knowing the answers to these questions will help you succeed as a student because you won't be surprised by anything once classes begin.
Do Research to Select Your Top Three Programs
Continue with the above step as you check out other choices. Eventually narrow your list down to three programs you feel would be a good match for your background and aptitude. There's no need to choose a number one, number two, and number three. Just identify three and leave it at that for now.
Make a Personal Visit
Make an attempt to visit each campus in person. This means you'll have to call the admissions office and make a formal appointment for a new student tour of the grounds. This step is essential because it can give you a true feel for the level of study, the nature of the institution, and the quality of the staff. Make a list of questions and try to get answers to each one as you go about the tours. Dress up and act professional. You're being evaluated during these outings so remember to be on your best behavior and treat the tour guide, who might be an instructor, with respect at all times. Send a written thank-you note to the person who escorts you as a follow up.
Get Professional Help with Your Personal Statement
Nearly every institution requires candidates to compose a written personal statement. Sometimes there will be detailed instructions while other statements will just come with a sentence at the top that says, "Tell us about yourself in 1,000, or fewer, words." Don't fear the essay. It's your chance to stand above other applicants in a highly competitive field of academia. Keep in mind that many DH institutions receive two or three applications for every open spot. So, take your time with the personal statement and hire a professional editor, not just a proof-reader, to review it. The extra $30 or $40 bucks you spend on crafting an excellent statement will go a long way toward boosting your chance for admission.
Ace the Interview by Practicing
If you're invited for a formal interview, you're close to your goal, admission to the DH program. You can't be sure what questions will pop up, but it's safe to expect at least a few like, "Why do you want to be a dental hygienist?," "Why do you think you'll be successful here?," and "What do you see as your biggest challenges on your career path?" Regardless of the specific line of questioning, be honest with your replies and try to avoid speaking too much. Simply respond to the key points of the question and stop after that. Do at least three practice interviews before the real thing. Ask someone to ask you random questions that might come up and then get feedback from your practice partner about your posture, body language, speaking ability, and whether you tended to ramble. This sort of critique can help you fine-tune your interview skills before the big day.
Triple-Check the Application Before Sending
Have two other people help you triple-check your app before sending it in. This is an excellent, relatively fast way to uncover any small typos, awkward phrasing, or incorrect data, like a wrong telephone number or birth date, on the documents.