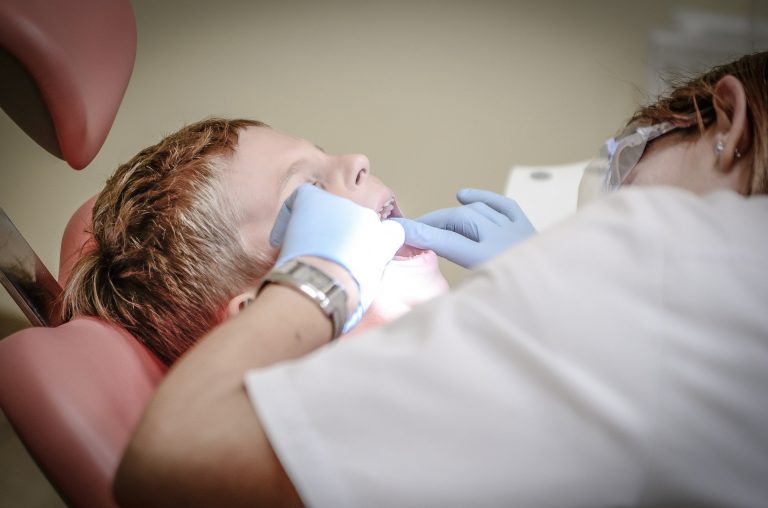 Children's dental injuries frequently happen following a fight, fall, sports injury, or car accident. They may also happen when a child falls with a hard object inside the mouth. Oftentimes, dental injuries are not severe. A child may, however, develop severe complications in some rare cases.
Leading Causes of Dental Injuries in Children
Falls
Due to their playful nature, it's not uncommon for children to fall. Mostly, a child may escape with just a scratch on the knee after a fall. Sometimes, however, the child can hit his or her mouth and suffer a dental injury. The injury tends to be serious when he or she falls with a hard object inside the mouth. If a child has suffered a dental injury due to a fall, it's advisable to have him or her see a dentist and have the injury examined.
Car Accidents
Children can sustain dental injuries as a result of motor vehicle crashes. They usually get into these accidents while waiting for or heading to the school bus. One survey found that 20% of school bus drivers in 38 states said 84,000 passenger cars illegally passed their buses each day. At least 19 school-aged minors are killed every year after a car hits them while they are boarding or exiting a school bus.
Children can also suffer car accident injuries like dental trauma when their school bus is involved in a crash. Although airbags help prevent dental injuries during vehicle accidents, they can also cause them if they are defective.
Fight
Fights are another leading cause of dental injury. When children fight, the parts that suffer the most are the face and teeth. The consequences of a fight may range from fractured to broken to knocked-out teeth.
A parent or legal guardian should advise his or her child to stay away from situations that can result in a fight. The child should know how to detect when a disagreement is getting out of hand and try to cool things down a bit. He or she should also keep in mind that third parties sustain injuries in approximately a third of fights for intervening. He or she should know when to and when not to intervene.
Sports Accidents
Sports accidents also account for many dental injuries among children. Luckily, they are easy to prevent. Any form of contact sport can lead to dental injury. Basketball, however, causes most sports-related dental injuries.
Since basketball isn't designed to be a contact sport, children frequently don't put on a mouthguard. Dental injuries are, however, likely to occur as players fight over rebounds. It's advisable for children to always have a mouthguard on when they play sports, even if they are just playing recreationally.
Motorcycle and Bicycle Accidents
When riding a motorcycle or bicycle, a rider isn't surrounded and protected as it happens with cars. This remains a top cause of dental trauma in children, particularly when they don't wear helmets. A full helmet can substantially lower the risk of a child sustaining oral injuries when he or she is riding a motorcycle.
Children should wear full helmets when riding a bicycle, as well. That way, they will be at low risk of suffering serious dental injuries in the event of a bicycle accident. If a bicycle accident occurs due to another person's negligence, parents of injured children can file an injury lawsuit against the at-fault parties.
Injuries While Eating
Children may develop dental injuries after consuming hard foods. This is especially true when
they have teeth that are likely to become loose with recurrent stress. If a child bites something hard and feels a pain that lasts for a long time, he or she should see a dentist as soon as possible.
By observing the best preventive measures, children can significantly lower their risks of dental injuries. Vitamin C helps strengthen the soft tissue and gums, protecting the mouth against inflammation. Eat foods rich in vitamin C (such as citrus fruits or dark leafy greens), or try a vitamin C supplement to fill any nutritional gaps in your diet. Parents, therefore, have a responsibility of ensuring their children know and follow the best practices for preventing dental injuries.