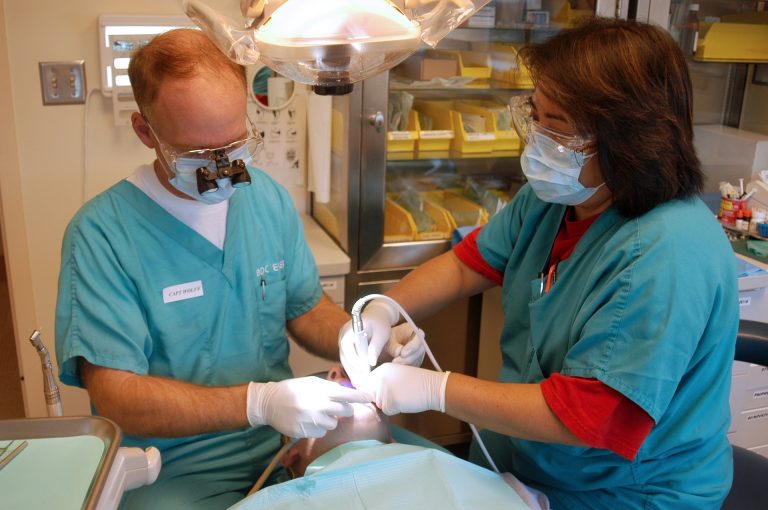 The age of the internet means that patients often seek out information online. A thorough and easy-to-understand set of localised resources on your site helps your practice as much as your patients.
Creating a set of online resources has multiple positive outcomes, for both the business and the patients. Dental Artistry created a comprehensive guide to dental implants and have benefitted from building out this comprehensive guide on their website.
Benefits for your patients
For your patient, there are a range of positive outcomes from your online resources. The internet is filled with information that isn't always genuine, or isn't specific to your country. What is standard practice for one country, state, or dentist, does not always apply to you. By having resources of your own, you know your patient will have only what is relevant and accurate.
The next big benefit for your customers is being able to access this information at their leisure. While your patients will, and should, be asking questions to you directly, there are often questions that arise after they've left your consulting rooms. They can easily access information at whatever time their questions occur. This is also particularly helpful when they've had a procedure performed and they've forgotten the after-care procedures, or they are concerned about a symptom. They can access what they need, when they need it.
Benefits for the dental clinic
For your dental practice, there are also benefits that make developing online resources worth the time and effort.
Your patients will be better informed and have better after care. Rather than waiting until the next day to access information about post-operative care, such as what to eat and drink after dental surgery, or whether they can drive. This ensures better outcomes for their health and a higher rate of success for their procedures.
Having online resources means your patients call you less because they have the answers at their fingertips. It also helps to gain customers, as they feel reassured that your practice is knowledgeable. A comprehensive website helps the business look more professional and established.
Finally, plenty of relevant, keyword-rich content helps to gain organic search engine traffic which drives more leads for your business.
How to create your online resources
Start with the basics
You need a good, easy to navigate website. Invest in a professional team to create this, as they know how to ensure it's easy to use. They should take into account the ease of user experience and design the site in such a way that it's intuitive. These days, your website should primarily be designed for viewing on a mobile phone, as that is where most users will be accessing it from.
Then, create a plan about what you want on the website. Think about your business, what you offer, and what your patients want to know. Then, plan a site map that is logical, easy to understand and allows for future changes. This may take a few days as you think of extra pages you want to add. Ask your staff what they think should be on the website too, as they often have insight into what patients ask.
Check out other dentist's websites to find out what you like, and what you don't.
Hire a copywriter. While you can write the site and blogs yourself, your time is better spent running the clinic or performing dentistry. While it's advised to read the content and blogs for publishing to ensure all facts are correct, the bulk of the work can be done by a content writer.
How Dental Artistry made it work for them
The team at Dental Artistry had a good, clean website to start with, but they needed a content plan. They used an online marketing agency to help them develop their content strategy. After assessing their services and what they wanted, they decided on the following site structure:
A basic About Us/ Contact Us navigation pane at the top of the page makes it super easy for patients to contact them.
A secondary menu then shows the main dental service categories on offer, such as orthodontics, cosmetic dentistry, general dentistry, periodontics, facial enhancement, and dental implants. Under each category, a selection of topics relevant to that category. For Dental Artistry's guide to dental implants, they broke down the dental implants into the various procedures that may be needed.
• Tooth Replacement
• Tooth Extraction
• Bone Grafting
• Sinus Lifts
• Sedation Options
• Cost of Dental Implants
Content of the pages
Dental Artistry first thought about the questions that patients ask—the frequently asked questions that can be easily answered without having to know too much about the individual case.
In particular, Dental Artistry focussed on dental implants as a service. They wanted to provide a trusted resource so patients could access everything they needed to help patients make informed decisions about whether dental implants are suitable for them.
Cost is one of the most-asked questions. However, some dentists don't put prices on their site as they believe it may deter patients. However, it's valuable information that is regularly Googled, and worded correctly, it should not deter further enquiries about the implant procedures.
Adding a price range, and comments about how the price of implants can change due to additional processes being required, can help to ensure the page is genuine yet a patient understands is only an estimate.
Remember your tone of voice
Who is reading your website? It's not other dentists or medical professionals. When planning your site, keep in mind who your perfect patient is, and write for them. Keep wording simple and explain technical terms. While you don't want it to sound simplistic, it needs to be fully understandable for anyone looking for information on that particular dental category.
Plan a content first strategy
The way patients get information has changed, and your practice needs to take advantage of that. Start thinking about your plan today, and get your dental practice website working hard for you.