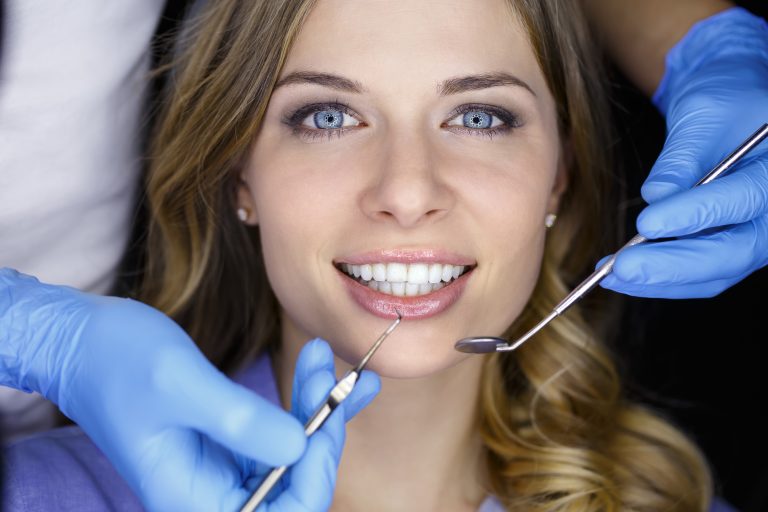 The majority of Americans skip their recommended two dental visits per year — and that often comes down to the cost.
It's no surprise, either, considering how much dental care can cost out of pocket. Routine visits come with hundred-dollar price tags, and that figure doesn't even come close to covering urgent dental care, family dental care or the other expensive services that you may require.
Still, you want to take care of your teeth — they're vital to your overall health, after all. You can do so without spending a fortune. Here are some of the best tips for getting affordable dental care.
1. Try a Community Dental Clinic
You may be lucky enough to live near a community dental clinic. Usually, these organizations give dental students — those studying to become dentists — the chance to practice what they learn. So, they volunteer their time to serve the community who might not be able to afford dental care otherwise.
They won't work without supervision, so you can rest assured that you'll receive quality care, even from students. Most services will be at a deep discount or free. Just check the waiting list — it might not be possible to receive emergency dental care because such centers are so high in demand.
2. Find a Medical Study
You can also receive dental care as part of a medical study.
Researchers and students are always looking to try out new techniques on willing subjects. If you fit the criteria of the type of patient they seek, you could receive free treatment — and, in some cases, you'll get compensation for participating.
This option might not be the best for routine dental care. However, if you have an oral issue that's plaguing you, a research study could provide the long-term solution to an overarching dental problem.
3. Enroll in a Dental Care Payment Plan
You can make it easier to pay for dental care if you sign up for a payment plan. Rather than paying for care all at once, you'll pay for treatments in reasonable monthly installments.
This option will suit you if you're scared of accruing debt from healthcare and dental care services. Of course, if you do owe a lot of money for an emergency visit to the doctor or dentist, you have options for consolidating your debt. Learn more today.
4. Search For a Discount
You'll be surprised to find that some dentists will offer discounts for their dental care services. Daily deal sites such as Groupon will often package check-ups, cleanings, X-rays and other services for an affordable price. That way, you can keep tabs on your oral health, even without dental insurance.
Get the Dental Care You Need
It can be stressful to care for your teeth without insurance, but it's not impossible. The above four tips can help you get dental care at an affordable price for you and your family. With that, you'll all be healthier in one more way — and there's nothing more important than that.
Dentists, you can provide great care to your patients, too, so long as you have the right equipment. Check out our marketplace for the supplies and space you need to serve those in need of dental care.