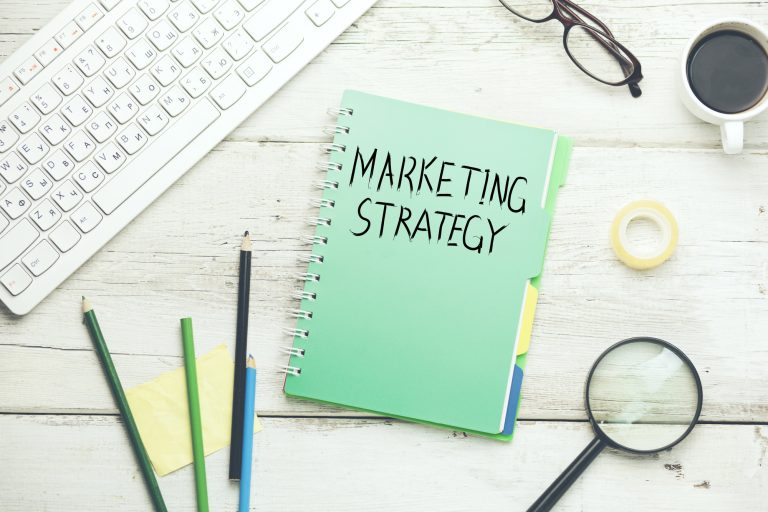 Need help getting your practice to succeed?
Ready to get more patients than you know what to do with?
If you're getting ready to market your dental practice you need to have the best techniques and strategies to use. Not every marketing task you do will get you the results you need, so it's important to pay attention the to very best ones and make sure you're making the best use of your time.
Below we'll give you our list of the best dental marketing strategies that the pros swear by.
1. Referral Incentives
One of the most effective ways of marketing your practice is to use word-of-mouth. Look for ways to encourage your current patients to tell all of their friends and family about you. While they probably already do this to some extent you can encourage them to do it more by offering some extra incentives.
Consider starting a referrals program in which you offer patients a small discount n their next visit or a promotional item when they refer someone to you. You may want to consider giving away some promotional items from Concept Plus Promotions.
Even small incentives can be very effective and will help ensure you're getting new patients on a regular basis.
2. Collecting Online Reviews
Similar to the above strategy, it's also important to get online reviews and word-of-mouth as well. Online reviews and testimonials can also do a lot to convince a potential patient to come into your practice for the first time.
Encourage your current patients to leave reviews for your practice online on websites such as Yelp, Facebook, and Google. Once prospective patients see the many glowing reviews of your practice online, they'll be much more inclined to give you a try themselves.
3. Sharing Infographics
One great way that you can market a dental practice is to start creating and sharing infographics.
This type of visual content is very well geared for a medical or dental office marketing strategy and can allow you to expand your reach and build brand awareness. A helpful or informative infographic about dentistry or health can be a big help for your potential patients.
Infographics are also very shareable so if it's valuable enough your followers on social media may just share it with family and friends, and it may spread like wildfire from there.
4. Video Marketing
In addition to informative infographics, high-quality videos can also go a long way in promoting your practice and can allow you to get more interest from potential patients. Like infographics, video content that is informative or entertaining can be very sharable if done right and if it provides value.
Consider making a video relating to a few dental hygiene tips your patients should be following or cover another interesting topic. Then share the video with your audience and encourage them to share the video with their friends and family as well.
5. Email Campaigns
A well-target email campaign can also be a great way to market your practice. Email campaigns and marketing messages typically have high conversion rates and often serve as a great way to get patients back in for another visit.
Hopefully, you've been collecting emails from your patients during their first visit, but if not you should start asking to get their email when they come in for their next visit.
Once you have some emails, create some targeted email campaigns. Reach out occasionally to share a helpful video or infographic or to offer them a special deal on their next visit
6. Creating a Better Website
One more thing that the pros do to market their dental practices is to ensure that they have an amazing website that displays their services and expertise well. It's vital that your site looks good and is easy to navigate.
You should also make sure that you have a services page, a contact page, and a testimonials page. Also, include anything else that you think will convince a prospective patient to give you a call and set up an appointment.
A poorly kept website can send patients the wrong message, so it's best to put your best face forward online.
7. Blogging
In addition to your website, you should also have a great blog in place that showcases your expertise and aims to provide a lot of value to patients. Blogging is a great way to market your business and establish your expertise in your field.
Remember to update your blog regularly and fill it with valuable content. This will encourage Google to send more web traffic your way. This increase in traffic can potentially get you a lot of new patients.
Educating patients on your blog can also be a good way to help them understand the importance of dentistry and why they need your services.
8. Improving Local SEO
You should also improve the search engine optimization (SEO) on your site and make sure that both your website and blog are optimized for Google. Local SEO is particularly essential for a dental practice to make sure to read up on the latest techniques.
Basic SEO can include many optimization tasks. However, it usually means speeding up your website, improving the technical side of your site, and adding valuable content to your blog.
For local SEO, it also means using keywords that local users will be searching for. It also should include managing your Google My Business (GMB) page and getting more online reviews.
9. Creating Targeted Online Ads
In addition to using SEO to get more web traffic, online advertising and PPC ads can be incredibly helpful as well.
Using Google AdWords and Facebook advertising you can target potential patients in particular ways. This may include what keywords they're searching for as well as their age and other demographics. Additionally, you'll also only pay for the results you get from the ads, meaning it can be very cost-effective for advertising your services.
10. Using Professional Dental Directories
Using trusted dental and medical directories can also be a good help in marketing your practice. In addition to having your business listed on Yelp and general directory sites, specific directories such as ours here at ADA can also be very helpful.
Many people have trouble making decisions on who to see for their dental needs. They'll refer to directories such as these to help make their decision. If you're not listed on any of these more specialized directories yet, you should consider making a listing to market your practice.
Using These Dental Marketing Strategies to Help Your Practice Succeed
When you start using the right dental marketing strategies, you may just find that your practice is getting more action than ever before. Consider using the strategies above if you want to ensure you're practice continues to thrive month after month and year after year.
Looking for more dental marketing tips? Check out the ADA Marketplace Blog for more great resources and articles.