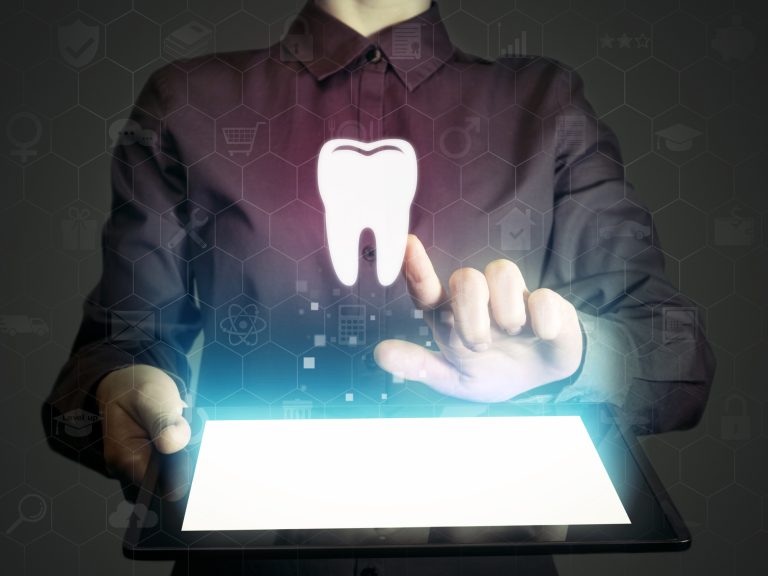 You went through all of your extensive training and schooling, set up your practice, and now you're ready to treat patients. But where are they?
While dentists tend to retain patients for years, the challenge is getting those patients in the first place. If you're struggling to bring them in the door, keep in mind that not all marketing tactics work for every industry. To build your patient base, try these tips for marketing for dentists.
Marketing for Dentists: 10 Essential Strategies
Getting the word out about your dental practice isn't easy. Here are the most important marketing strategies you should use:
1. Build a Strong Web Presence
90% of consumers use search engines to find local businesses. If someone in your area is looking for a dentist, chances are that they'll start with a simple online search.
The best way to show up on their searches is by having a professional, content-rich website. If a patient's first impression of you is that your website hasn't been updated since 1997, they won't see you as a reliable, up-to-date dentist.
On top of having a great website, you need a strong presence on social media. It's a great and cost-effective way to spread the word about your business.
2. Network with Other Medical Professionals
One of the most reliable ways patients find new dentists is through recommendations from other trusted medical professionals. By developing relationships with other physicians, you can make those recommendations more likely.
General physicians are often the first people patients ask for recommendations, so get to know the ones in your area. You may also get referrals from related professionals. For instance, if you offer cosmetic dentistry, plastic surgeons could send patients your way.
3. Advertise in the ADA Marketplace
The ADA marketplace is a way for you to advertise to other dentists.
If you offer specialized services, this can be a great way to get referrals from other dentists who don't offer those treatments.
4. Take Advantage of Local Health and Wellness Fairs
Many cities and counties have health and wellness fairs a few times per year. During these events, local health professionals can set up booths and residents come out to learn about their health resources.
While you may need to pay to host a booth, these fairs are great marketing opportunities. They're rather low-cost and they're a perfect way to target people in your area who want to improve their health.
5. Manage Your Online Reviews
One of the most vital ways patients decide which local dentist to call is by looking at online reviews. Patients aren't willing to take a chance with their health by calling a dentist who hasn't treated patients well in the past.
Your online reviews are among the first pages to come when patients search for a dentist. Be sure to claim your profile on Google, Yelp, and any other reviews sites. Encourage happy patients to post good reviews. If a negative review appears, reply to it promptly with discretion and concern but be careful to follow HIPAA regulations.
6. Reach Out to New Transplants
One great way to get in touch with new patients is to market to people who have recently moved to your area. Chances are that these residents will be looking for a new dentist within six months, so they're a key group to contact.
Consider teaming up with moving companies or real estate agents for special promotions. You can also purchase mailing lists of new residents and send direct mail to these residents.
7. Make Sure You're Listed with Insurance Companies
Most dental insurance companies have a directory of dentists that are in their network. For some patients, this is the first place they look to find a new dentist.
Unfortunately, these directories are notorious for being incomplete. Make a point to check the directories occasionally for all the insurance companies you're "in network" with. If you don't see your name, it's likely to be a clerical error. Contact the insurance company to inform them and follow up to make sure they add you to their directory.
8. Enhance Your Patient Experience
This doesn't seem like a marketing strategy, but it is. Patient referrals are among the most successful ways to get new patients. Invest in these referrals by giving your patients an overall great experience.
This could mean making your dental office's design calming and positive. It could also mean retraining your front desk staff or your support staff. Look at your practice from a patient's perspective and look for ways to improve it.
9. Set Up a Patient Referral Incentive Program
To further build your patient referrals, try setting up an incentive program. Tell patients that if they refer a new patient, they and the new patient will both get a discount or account credit.
It's important to include the incentive for new patients so they have a reason to tell you who referred them. Remember, it isn't enough to have a referral program: you have to tell all your existing patients about it too.
10. Use Email Marketing
Email marketing is a powerful tool, but few dentists are using it to its potential. Every time a new client comes in, ask if they would like to sign up for your email list. Collect email addresses from health fairs and other patient interactions as well.
Use your marketing emails to advertise special offers, financing options, dentistry news, and more. While you don't want to go overboard, aim to send an email every few weeks. These emails have the added bonus of reminding patients about you so they don't forget to schedule an appointment.
Building Your Dental Practice with Marketing
Some medical professionals don't like to think of "marketing" because they don't want to seem like salespeople. The reality, though, is that you need patients for your practice to stay afloat.
It's all about striking a balance and building your reputation as a skilled, trustworthy medical professional. The tips above can get you on the fast track to a more successful practice.
For more tips on marketing for dentists and improving your dental practice, check out more articles on our dental blog.