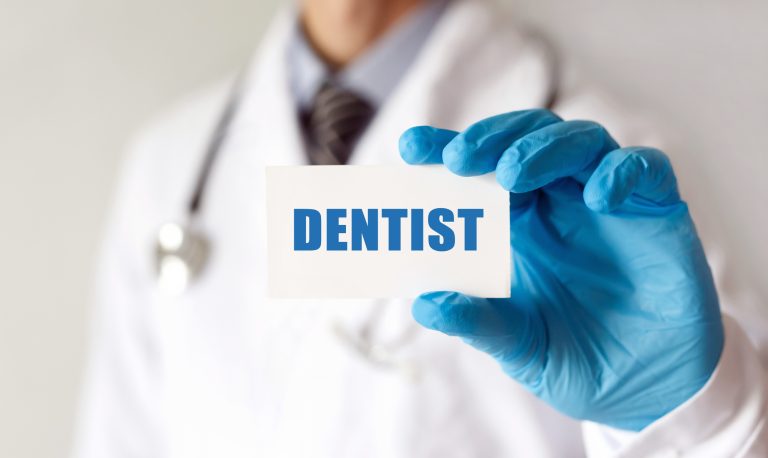 If you're a dentist, chances are you walked into your profession with the goal of helping patients have a beautiful and healthy smile. While a great bedside manner and patient care remain important, you can't rely on these alone to sell you, at least not in the beginning.
It's important to have unique business card ideas that jump out at your patients (both current and potential). But what can you use to get their attention?
Learn more about your options for business cards to entice new dental patients. Once you discover the fun of creative business cards, you'll never turn back.
1. Use Pop-Ups for Business Cards No One Can Forget
Pop-ups on a business card offer a crafty and clever way to get your point across to everyone else. Have a business card that is either three-dimensional or folds out to reveal a pop-up.
Folks find this creative, eye-catching and amusing. Even if they don't need your services, they can easily pass it on to someone else.
A pop-up business card never gets dismissed as just another average, boring card no one wants.
2. Put Your Face Where Everyone Can See It
Sure, you put your important details on a business card. Your name, address, phone number and website are all the important details every professional includes on their card.
Think about adding your face to your card for something memorable no one can forget. People can feel connected with you before they even call for their next dental appointment.
3. Go Tooth-Shaped for Unique Business Card Ideas
Since we've established that creative business cards offer the best way to get someone to look twice, think about what you offer to the public, and how you can turn that into a visual. As a dentist, smiles, and teeth are what most folks associate you with.
Giving them a visual reminder of what you can help with. Business cards still have a job to do, even in the age of technology.
4. Use a Transparent Style for a Card Everyone Can See Right Through
Transparent cards with bold printing offer a clear look. If you're tired of the same tried-and-true colors you commonly see for dental practices and want something different, transparent is the way to go.
People can hold the card up, view all your details, and through the card. If you want something that looks attractive in any setting and has somewhat of a novelty type feel, consider going clear with your next business card.
5. Choose a Raised Surface for Something Everyone Can Feel
You know it's important that everyone can clearly read your card and understand the important details, but what if they could touch them, too? If this sounds appealing, make the printing on your next set of business cards raised.
Raised printing engages the senses in a way similar to braille. People can feel the card and touch it, with the print feeling visible by touch alone.
If you want something out of the ordinary, yet still memorable, this could offer a useful option for your dental practice.
6. Make Your Card a Handy Keychain
Keychains offer a use for everyone, no matter what their needs. Imagine if you had a business card that was both fun and trendy, with the ability to clip on to a keyring, or act like one.
When people find business cards that serve a dual purpose, they're likely to keep them around. When you choose to make your card from durable materials and add a ring that allows for use, you're sure to benefit.
In today's modern business practices getting creative is necessary and you'll need a business card to attract clients. If you're curious about the importance of this in today's market, view here for more information.
7. Make a Lifesize Toothbrush with Your Practice Name and Info
We've talked about putting your info on a smile-shaped card, but what about appealing to people's practical sense and going for a toothbrush theme?
You can choose to either have your information printed on toothbrushes and pass them out, or you can have a business card in the shape of a toothbrush.
8. For Cool Business Cards, Use a QR Code
Many people want to check out what you specialize in before they attempt to call for an appointment. With so many different types of dentists and specialists on the market, it makes sense to get a feel before coming in.
Add a QC code to your business card, allowing people to visit your website simply by scanning with their smartphone. Folks appreciate you making it easy for them to learn more about your business, and keep your card around for that very reason.
9. Make a Magnet That Everyone Wants to Keep
We've discussed the importance of offering unique business cards that not only catch people's eye but serve a purpose as well. There's nothing more useful than magnets.
People tend to save these, finding it easy to put them on their fridge. If they happen to need a dentist and don't know where to look, you've already got an edge since your name and number are in a featured spot in their home.
Make it easy for folks to connect with you, and put your business card in a place they'll go to every day.
10. Include a Compliment to Catch Everyone's Eye
Compliments are few and far between, but they're a great way to make people think twice. Consider putting a compliment on your business card in relation to the individual's smile, reminding them how to keep it beautiful.
Folks appreciate the change of pace and the reminder that they look good no matter what you're offering them.
Discover More
If you're a dentist looking for unique business card ideas, these can help your business grow.
Don't forget that your business card is only part of the equation and you need to adjust your website as well. Check out our blog post on how to create an excellent dental website and see how you can continue to attract clients no matter what their needs are.