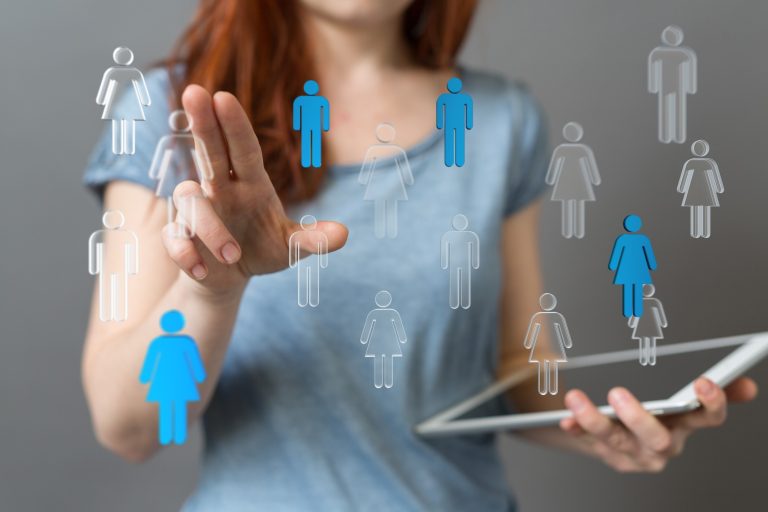 After years of education, training, and saving, you're finally ready to open your own dental practice.
You've hired the right staff, purchased the best equipment, and even your office decor is where you want it to be.
The only problem?
You're not sure how to get your dental marketing strategy off the ground.
In this post, we'll tell you the dental marketing ideas that your practice won't be able to survive without.
From creating an incredible blog that increases your authority and brings more traffic to your website to having a strong presence in your local community, this post will give you the dental practice marketing tools you need to succeed.
Focus on your Blog
There are few more important dental marketing ideas than starting a blog to advertise your practice and to generate buzz within your target market.
This doesn't just help you to build your brand authority. It also helps your website to rise in search engine rankings. Since over 3/4 of people never bother to go past the first page of their search engine results, anything you can do to make your site rank on page one of the results is always the right idea.
When it comes to creating content for your dental practice, there are two main concepts that you need to focus on.
The first is creating genuinely useful, helpful, and interesting posts that people actually want to read. The second is all about making dental marketing a part of those blog posts through keywords and optimization for SEO.
When it comes to the former, solid dental marketing ideas for your blog topics include posts on:
Overcoming dental phobia
How to properly brush your teeth
How often to see a dentist
Common signs of plaque/gum disease
And pretty much anything else relating to your dental practice.
Remember to keep your language simple, your paragraphs and sentences short, and your content visually appealing by adding images and even video clips or GIFs.
Secondly, focus on including keywords in your blog content. Keywords are what people type into search engines when they're looking for a local dental practice, making them one of the most essential marketing ideas for dentists.
The more keywords your content includes, the more likely people will be to end up on your site.
Your keywords should include references to your location. Try phrases like "best dentist Los Angeles" or "dental practice Charlotte NC."
Connect with Your Local Community
Another crucial part of dentist marketing? Making sure you're a strong presence in your local community.
This includes making both in-person connections and promoting one another online.
For example, include a link to another local business in your blog content, and ask them to do the same for you.
Put the business cards of local shops on your desk at reception, and even feature them on your social media pages.
Sponsor a local sports team, set up a tent at a community event and hand out free toothbrushes, or even rent a bouncy house and set it up outside your office to generate buzz and meet your potential patients face-to-face.
Remember, people want to work with businesses that they feel keep their fingers on the pulse of their local community.
If you can show that you want to make life better for the people that live within your service area, and become an active part in their community, your target market will know your name and walk through your doors in no time.
Get more Online Reviews
Your online reviews and testimonials — whether they're on third-party sites like Google My Business and Yelp or on your actual website — are also one of the most essential dental practice marketing components.
After all, nearly 90% of consumers believe that what people are saying online about a business is just as important as the advice and referrals that they get from friends and family members.
So, if no one is saying anything at all about your dental practice online?
You likely won't be able to get too many patients.
In order to build up your reviews online, you need to incentivize your patients to write them.
You may not be able to give them a gratis root canal (not exactly a great reward, anyway) but you can enter them in for a drawing for a free teeth whitening session or give them a "swag bag" of floss, toothpaste, and mouthwash if they write you a review.
But what if some of those reviews are negative?
Keep calm and publicly address the review politely.
Thank them for their input, and follow up with them to get more perspective on the issue. See this as an opportunity to improve the way you run your practice, not a hit job. Remember that people other than the negative reviewer are going to see your response.
They won't be likely to do business with a dentist that gets aggressive with a past patient and denies any wrongdoing.
Looking for Additional Dental Marketing Ideas?
We hope that this post has helped you to better understand the dental marketing ideas that you should begin to implement as soon as possible to promote your new practice.
From connecting with other local businesses to earning more online reviews, remember that it's often the little things that make a big difference in dental marketing.
In need of more advice about how to grow your practice and build your brand as a dentist?
Our website and blog can help to make it happen.
Be sure to keep checking back with us for more invaluable tips regarding dentist marketing, continuing education, and much more.