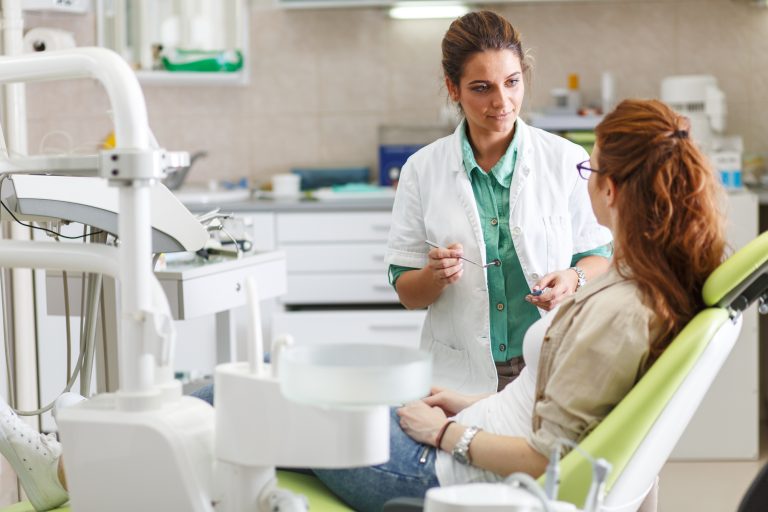 Are you losing patients because your website is out-of-date? Recent studies show that more than 60% of people prefer to schedule appointments online.
If you have a poor dental website design, you could be losing more money than you realize. Taking the time to create custom dental websites could get you back on track to serving your patients' needs.
We'll go through a few tips for good website design. Here are things to keep in mind when you're getting ready to update your site.
1. Point of Contact
As you're starting to update your dental practice websites, you will need to establish a point of contact for the website designer. This means that one person in your office will be responsible for sending files, making corrections, and talking with the designer.
If you're wondering where to start, look for an established website design firm that will allow you to make corrections as you see fit. You want to trust the designer but you also want to make sure that your vision for the website shines through.
2. Logo and Theme
If you don't have a logo for your dental practice, ask your designer to help you create one. It doesn't have to be anything complex but it should have a bright color and be easy to read.
Make sure your website isn't too dark to read. A dental website should be inviting, clear, and calming.
You should have a few pictures on your website, but make sure you don't have too many. It'll add to load time and drive customers away.
3. Patient Engagement Tools
The future of dental websites is patient engagement. It should be simple for your patients to review medical records, make and change appointments, and contact your office.
Consider including a live chat option. Your patients may have a question outside of office hours and talking to a real person could go a long way toward patient retention.
It may seem like an unnecessary expense, but proper website design is an integral part of owning your own practice.
4. Website Address
No matter what kind of changes you make to your website, make sure that you keep your original website address. Patients know to find you there and it will confuse them if you changed the home page address.
It's important, however, to review your website design. Does each page load correctly? Do the video and audio links work?
Visit LinkNow for some exciting new trends in website design.
Dental Website Design for the Modern Office
Dental website design doesn't have to be difficult but it does have to meet patients' needs. Include links to patient reviews and social media accounts, and include contact information on every page.
Once you have your new website put together, ask some of your patients to "beta test" it. That means that they would try to schedule appointments and access records to see if the website works.
In the long run, investing in your business is the best call you can make. Contact us directly for more information about continuing education and available practices.