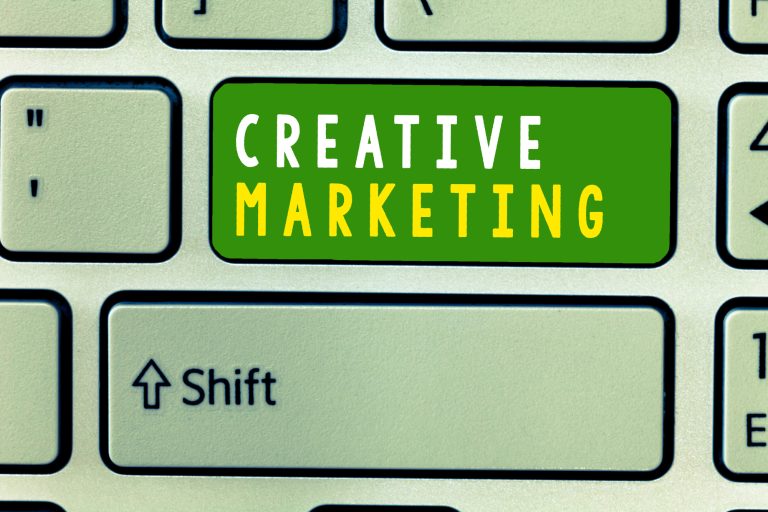 As a dental practice, we know that you're always on the lookout for ways to get more patients and become the number-one dental practice in your community.
Of course, sometimes, that's much easier said than done. But with the right local marketing ideas, you can make it happen for your practice.
In this post, we're sharing four of our favorite and most effective creative marketing ideas for your dental practice.
Whether you're just opening your doors for the first time, or if you've noticed that you're not getting as many patients as you once were, these tips will help you to grow your practice.
It will also help you to learn more about properly branding your dental practice.
1. Branded Goodie Bags
Branded promotional items are one of the best ways not just to thank your patients for coming to see you, but also to help them remember your name in the future.
At the end of your dental appointments, make sure that you give each patient a goodie bag to take home with them.
When it comes to what you should put inside of those goodie bags?
It goes without saying that you should include the standard dental-themed items, like toothbrushes, toothpaste, and a container of dental floss. However, if you're looking for creative ways to advertise using promotional materials?
You'll also need items that help your patients to remember you throughout the year.
We love the idea of including a magnetic calendar, with your dental practice's name, address, and contact information, in the bag. Have the dental assistant circle the date that the patient is due for their next cleaning before giving it to the patient.
Additionally, invest in some promotional lanyards for your dental practice. You can wear them at conferences, or include them in the goodie bags and let your patients clip them on their key rings.
Check out the LanyardsUSA website to create your own epic lanyard design.
2. Host a Healthy Mouth Class
The most creative marketing ideas are often also the most effective ones.
In addition to helping to raise awareness about your dental practice, look for marketing opportunities that also allow you to get as much face time in front of your target market as is possible.
One of the best ways to do just that?
Get in touch with local schools, churches, nonprofits, and community centers to ask about hosting a healthy mouth class.
Your class can teach basic oral hygiene rules — like how often to get a dental checkup and how to properly floss — to schoolchildren and adults alike.
Plus, it's a great way to show that you care about your community. Make sure that you give each student a goodie bag afterward, so that they know exactly who to get in touch with when it's time for their cleaning.
3. Raise Money for a Local Charity
If you're on the hunt for promotional ideas for small business, then you likely already know just how important it is to show that you're active within your local community.
While things like sponsoring a sports team or cleaning up a local park are always great ideas?
Especially if you're still in the process of building your practice, you might want to raise money in a way that involves not just you and your checkbook, but the local community at large.
Host a "movie night" in your office, and dedicate the sales proceeds towards a local charity. You could also host a more upscale charity dinner at a local restaurant, have a decade-themed dance in your parking lot, or even set up a kid-friendly carnival.
The sky is the limit here — and so is how much money you may be able to raise.
4. Start an E-Newsletter
One of the most effective marketing strategies out there? Writing a monthly e-newsletter to your leads and patients alike.
First of all, it's a great way to let people know about any new services, like cosmetic dentistry, that you've decided to offer. However, it also allows you to get creative, and to let people learn about what makes your practice different.
For example, you can include a video explaining how a common procedure works, or even interview one of the dental assistants you have on staff. You can even create kid-friendly videos about how to brush and floss properly.
For more tips on how to write an effective and engaging e-newsletter, check out this post.
In addition to an e-newsletter, we also recommend that you use the fact that you have your past patients' email addresses to your advantage.
For example, send them an automated personalized email when it's time for them to come in for their next dental cleaning. Not only does doing so help to keep your patients' teeth in great shape, it also means you'll always have patients walking through your doors.
Which of These Creative Marketing Ideas Will You Use?
We hope that this post has you feeling inspired when it comes to some of the top creative marketing ideas that you can use to promote your dental practice.
Remember that, whether you're deciding on promotional materials or figuring out content to include in your e-newsletter, keeping things on-brand and relevant to your local market is key.
Looking for additional advice about how to market your dental practice? Want to understand more about how to make online marketing work for you? Interested in getting more out of your life outside the office?
We can help you with that.
No matter what you're looking for or hoping to improve, let us help you to make it happen.