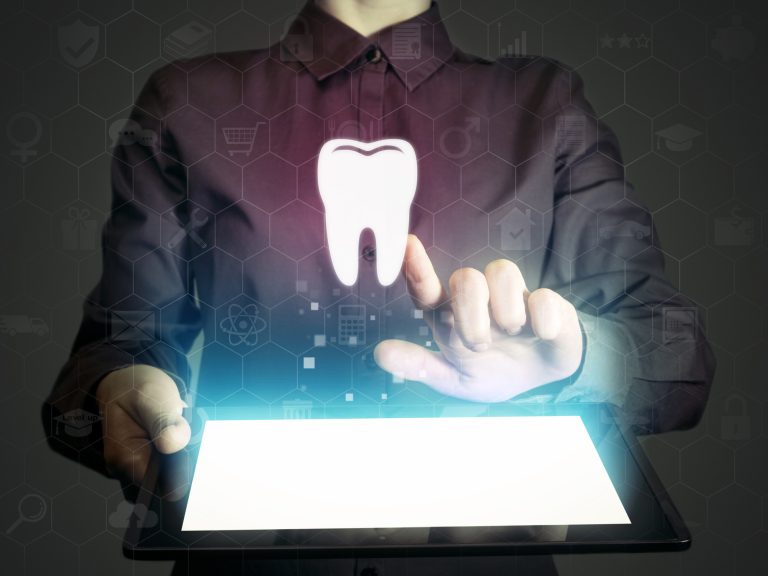 There is a rapidly growing population of dental practitioners cropping up all over the globe. In the United States for example, there are 61 dentists per 1000 people.
Those increasing numbers are making it harder for dentists managing their own practice to attract clients. Fortunately, there are methods backed by marketing experts that can help bolster your client pipeline.
These methods take place both online and off and are proven effective for dental professionals. Below, our team has compiled 7 of the most impactful "how to attract customers" methods your dental practice can start putting into effect today!
1. Identify Your Audience
At the core of any marketing channel, you use to attract clients is knowing who those clients are. Having a clear idea of the kind of person your marketing efforts are attempting to rope in can make sure you're investing in marketing strategies most meaningful to that demography.
That will translate into a higher return on your marketing dollars spent.
If you've been in business for a long time, understanding who your most valuable customers are (and consequently the kind of customers you'd like to target) shouldn't take longer than a brainstorm session. If you need help, consider investing in paid dental case studies or going through free information offered on ada.org.
2. Get Social
Once you've identified your target audience, it's time to start targeting the places where they hang out. One of the first ways to do this that we always recommend is social media.
Social media presents a tremendous opportunity for dental practitioners in that getting started on the platforms is absolutely free. Also, channels like Facebook and Twitter's paid advertising tools are incredible at targeting specific groups.
To get started with social media, simply build profiles on the platforms used by your target audience. Then, consistently share useful information on those platforms to slowly garner a following.
Once you've invested some time in free organic marketing, you can then dive into paid functions to attract clients faster on your favorite platforms.
3. Start Interacting Within Your Local Community
Quality dentistry is essential to the overall health of a community. Because of that, it's perfectly natural for local dentists to want to get out and get active at city events and gatherings.
Consider sponsoring a city sports team or school organization. Alternatively, you can set up an event display at a local street fair or holiday gathering and hand out business cards that offer free consultations.
You can learn more about setting up an effective event display to attract clients on this blog.
4. Forge Partnerships
Referrals from other businesses can be a powerful tool in a dental practitioner's marketing toolbox. This can be achieved by thinking about other organizations that are related to dental health and scheduling a meeting with those organization's owners.
For example, you could convince a local doctor's office to refer patients experiencing mouth pain to your dental practice. In return, you could reciprocate the favor and also offer a monetary incentive for each patient they send your way.
5. Ask for Customer Referrals
If you already have repeat customers, chances are they're satisfied with the quality of your services. Those happy clients may be willing to spread the word about how much they enjoy working with you.
This is where a well-placed referral system comes into play.
With a referral system, you would have a step-by-step plan to ask your current customers to refer their friends to your practice. As part of this plan, you would offer both them and the person they bring in an incentive for taking certain actions (ex: coming in for an initial appointment).
Word of mouth is one of the most powerful motivators that bring people to do business with organizations. With a referral system in place, you'll leverage that power and translate it into a more consistent client funnel.
6. Get Active on Review Platforms
We'll say it again, word of mouth is a powerful way to attract clients. So, in addition to having your clients tell their friends how good your practice is, you'll also want them to tell strangers online.
To achieve this end, consider telling clients to leave you 5-star reviews on popular review platforms (Yelp, Google, Facebook, etc.). In return for doing this, you can give them a small incentive.
The value of having a ton of 5-star reviews on popular review platforms can be massive for a dental practice. Because of that, you won't want to be stingy with your review incentives.
You'll find your investment pays off in dividends over time.
7. Follow Up With Perspective and Current Clients
People are busy and sometimes need friendly reminders to take actions that could help your business. To that end, if you have a client that expresses interest in referring their friends or leaving you a review online, don't be afraid to give them a nudge a week or so later if nothing has happened.
The same holds true for prospective clients.
If a prospective client gave you their email address via a referral or through a community event and hasn't taken steps to schedule their first appointment, be sure to reach out and remind them.
81% of sales happen on or after the 5th time a prospective client is contacted. That staggering statistic goes to show you the power of following up.
Wrapping Up Strategies to Attract Clients to Your Dental Practice
Given the growing number of dentists cropping up all over the world, attracting clients is becoming progressively difficult.
Fortunately, for the dental practitioner willing to take the time to understand who their client is and develop marketing strategies catered to them, there are ways to be successful.
To get started attracting clients today, try your hand at 1 or 2 of the strategies listed above. Then, when you feel you've mastered them, begin expanding to more.
Remember, effective marketing takes time and persistence. So develop your marketing plan to attract clients and keep at it!
For more in-depth resources on everything from marketing, to dental best practices and beyond, check out more of our resources on the ADA marketplace today!