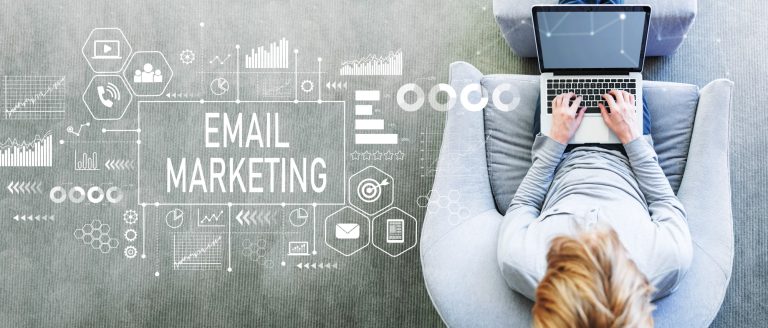 If you're racking your mind for email marketing ideas, you're in the right place.
Email marketing can give your company an amazing return on investment. There have been many reports on how effective email marketing is — but only when it is done properly.
Continue reading this article to learn how to create email marketing content that will grab your customer's attention.
Brilliant Email Marketing Ideas to Implement Right Away
If you're trying to figure out whether you should use Mailchimp vs Sendgrid or another service, you need to also learn best practices for any autoresponder you use.
1. Insanely Irresistible Subject Lines
The biggest part of the battle with email marketing is getting people's attention enough that they will want to click your email. If your email headlines are boring — they are going in the trash.
2. Write to Entertain
If you do get people to open your email, don't think they are poised to read the whole thing.
You've got to draw them in with your first sentence and keep them entertained to get them through the email.
3. Target Your Content
Use email segmentation to target your content to each person that is reading. You will have people that are very similar that you can send the same email to but some people you target are going to be at a different place in the buyer journey.
4. Clean Up Your Email Body
If people open your email and it is difficult to figure out where the meat of your content is, they are going to click out.
Clean up your design and make sure they can tell where your main content is so they can go right to it.
5. Make Your Links Interesting
If you want people to click your links and go to a blog post or sales page, you need to make sure it is interesting.
You can't just have a "click here" link and think people are going to go happily hit the button. Instead, make the link work with your content.
If you're trying to get them to book a flight, you could have something like "Fly now" so people will see a benefit when they look at the link and not another task at hand.
6. Mobile-Friendly for the Win
Make sure your emails are mobile-friendly. Most people get email notifications on their phones and if they see your email but it isn't mobile-friendly, not only won't they read it but they are likely to unsubscribe.
7. Easy to Unsubscribe
Making it easy for people to unsubscribe might not sound like a smart idea but it may even keep people on your list.
When they hit the unsubscribe list, they have an option to totally unsubscribe but also have an option to get fewer emails or email digests.
More Marketing Education
Now that you have some great email marketing ideas, you can learn even more from our other posts. Head over to our blog today to learn how to market your business online and more.