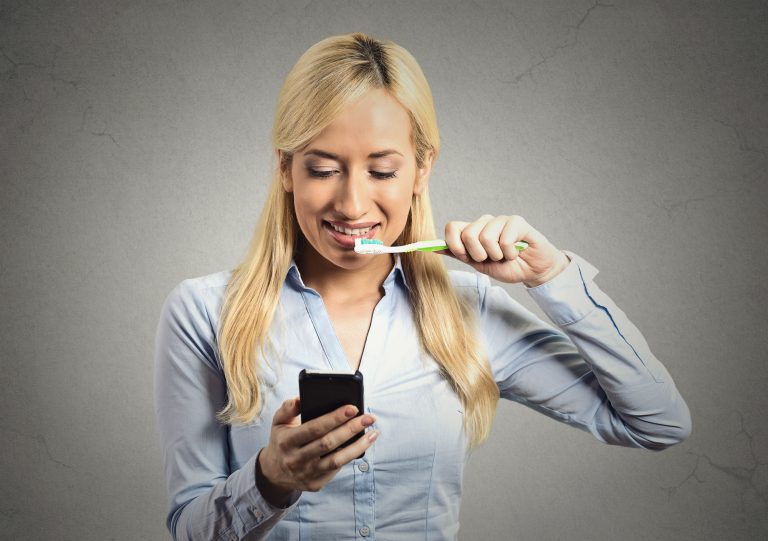 As recently as 2012, the rate of growth of dental firms and establishments was greater than America's population growth rate.
As a dental practice owner, this tells you two things. The demand for dental services is high, but the increasing number of practices increases competition for patients.
How do you beat this competition?
Of course, the best way to keep clients flowing into your practice is to offer high-quality dental care services. But potential clients need to notice your practice first, right?
This is why investing in marketing is an absolute must.
To give you a jump start, we're sharing creative dental office marketing ideas that will keep you ahead of the pack.
1. It's All in the Name
When starting a dental practice, not many dentists name their establishments with marketability in mind. This is probably the reason you will find practices named after the owner/s, such as Jim Crawford Family Dental.
Such names might be good for posterity, but they don't add much value to marketing efforts.
If you're in the process of starting your practice or you don't mind a rebrand, take your time to find an attractive and marketable name. Brand names influence customers' decision-making processes.
Think about this.
You're doing an online search for dental practices near you. Two results come up: Shiny Smiles Family Dental and West Milwaukee Dental. Which would you choose?
If you're like most people, you'll go with Shiny Smiles.
Why? Because the name already communicates purpose. That the practice has a goal to give people shiny smiles. At West Milwaukee, you just don't know what to expect, apart from, well, dentistry services.
With a creatively crafted name, you're already several steps ahead in your marketing game.
2. Unleash a Mascot
What comes to mind when you see Wally the Green Monster? Baseball and the Boston Red Sox, no doubt. What about Santa Claus in his red attire and legendary white beard? It's Christmas Season!
Mascots have an incredible marketing power. People love them. We high five them in the streets. Take pictures with them. The brands they represent forever remain in our memories.
Why not unleash a mascot and ensure your dental brand enjoys this benefit, too?
You just have to be clever with your choice of costume, as well as the mascot name. An ever-smiley, tooth-shaped mascot, for instance, is certain to be an instant favorite among locals.
How you deploy your dental office mascot will go a long way in determining its marketing effectiveness. Most dental firms let their mascots loose during health fairs and community events but go beyond that. Let him appear on your website, social media posts and print advertisements.
Gradually, the mascot will gain popularity and become an effective marketing tool for your dental office.
3. Get Involved in Your Community
Getting involved in your community will give your dental office's marketing efforts a huge boost. Sponsoring local events and funding community projects are some of the ways your dental office can play a part.
However, it's important to carefully choose the events and projects to support. Find the ones that align with your industry and business values, and have the potential to give your brand maximum visibility.
For example, it's not ideal for a dental office to participate in a local event whose goal is to raise funds to build a community brewery. Alcohol has negative health effects, so it will be against your values as a medical practitioner to support a project that will likely not contribute to the community's health wellness.
Examples of ideal events include health fairs and sporting tournaments. A good community project to fund would be well building or cleaning.
During these events, erect brand banners, set up a booth, hand out flyers and newsletters and give out promotional items with your logo on them. Also, ensure your dental office is recognized by the organizers during the opening and closing ceremonies.
Besides getting visibility, your dental office will gain the trust of the locals. People love businesses that are interested in the welfare of their communities, and they will reciprocate by coming to your office.
4. Offer Discounts/Deals
Did you know 1 out of 5 people is unable to afford the cost of dental care?
Even though financial barriers have been declining over time, money is still the primary reason you are not getting as many clients as you could wish. The good bit is there is something you can do about this: offer attractive discounts or deals.
And who doesn't love a good deal?
We all love freebies and discounts, but as a practice owner, they can put a dent to your bottom line, especially if the offerings are not well throughout. Engage your office manager and come up with creative discounts that'll not only boost your marketing strategy but also come off as irresistible to potential consumers.
If you run a family dental practice, for example, you can offer free or discounted teeth cleanings every time an existing client refers another family to your practice. Or, you can offer a free dental exam when a client meets the "visit a dentist after every six months" oral hygiene rule.
While you won't earn anything from the free examinations, it's highly likely that most of the clients will opt to be treated in your clinic if an exam reveals they have an oral condition.
5. Drill More Creativity into Your Blog
If your dental office is among the small businesses that don't have a website, what are you waiting for? Over 85 percent of people now begin their search for local businesses on the internet. If your practice isn't on the web, you're missing out big time.
Our focus, however, isn't on websites. It's on blogs.
Of course, every other digital marketer will tell you to start a blog and update it with new content regularly. They are right, but what they will not often tell you is how you can creatively use content to add more firepower to your dental marketing strategy.
Maybe all you do on your blog is post informative dental articles and visuals. Have you thought of letting some of your patients tell their dental stories on your blog?
True, dental content developed by you, the professional, will be authoritative. It will educate your audience. On the other side, user-generated content is more relatable and inspiring. Your audience will easily identify with the struggles one of theirs is facing. This will encourage them to take action – visit your clinic.
6. Write for Industry Magazines/Scientific Journals
Dentistry is a profession characterized by ongoing research and development. As an expert in your field, don't shy away from publishing your thoughts in industry magazines and scientific journals. Attend conferences and health fairs and speak up.
This is an assured way to build your authoritativeness and grow your personal brand. With time, people will notice your contributions and develop the urge to visit your clinic. Who doesn't want to be examined and treated by a renowned dentist?
7. Pin-Back Buttons Are Still a Thing
US politicians have this habit of wearing flag lapel pins. Whoever the wearer is, the pin, even in its smallness, stands out and sends a message of patriotism.
Used similarly, pin-back buttons carrying your brand can have a similar effect. They will make your brand stand out. Read more now for button design tips.
Because these buttons are cheap to make, you can give them out as promotional items during community events and other functions. Your mascot can also stroll around town giving them out randomly, and when clients visit your practice, ensure they leave with one. Your employees, too, should wear them while at work.
8. Use Digital Signage
In a recent survey, 8 out of 10 customers said they have entered a retail store because of an attractive digital signage.
This proves the great marketing power of digital signages. If you haven't erected a digital signage outside your practice, plan to do it.
Digital signage is particularly useful for dental offices located in busy streets with a couple of other practices nearby. To ensure your signage stands out, get creative with your display. If other dental signages are stuffed with words, why not go with visuals? Perhaps an animated video of a person brushing their teeth will make all the difference.
Deploy These Dental Office Marketing Ideas
Starting a dental practice might seem like a tall challenge, but once it opens doors, you quickly learn making it profitable is the taller task.
With a good marketing strategy, though, nothing is beyond reach. And now that we have fleshed out some of the most creative dental office marketing ideas, your task is to put them into practice and wait for the results.
Looking for more dental business insights? Keep tabs on our blog.