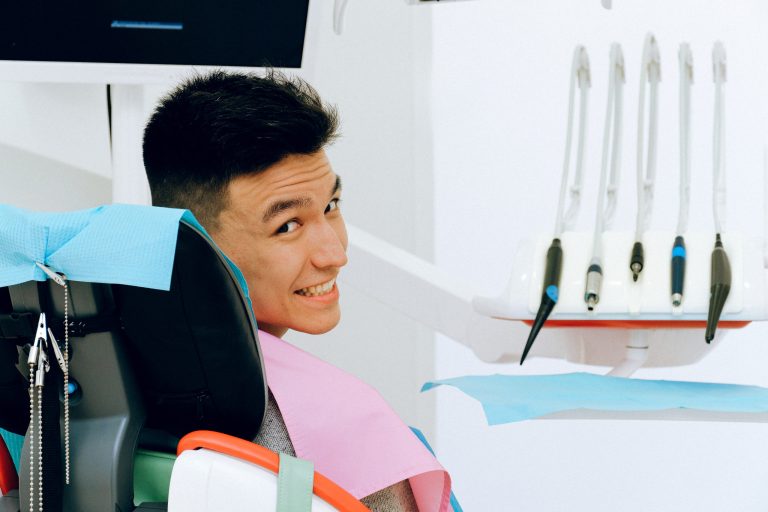 Finally, you finished dentistry school and opened up your own practice. All your hard work has paid off, but you need to get more clients to your office. There's so much to know about learning as a new dentist, and building patient volume is essential for success.
We have put together some of our best tips on how to get more people into your dentist's office.
Improve SEO for Website
It's likely you already have an essential website for your business, but that won't cut it today. Many people look online for new companies or advice. You want your website to come up first when people are searching for dentists.
One way to improve your ranking is to increase your SEO or search engine optimization. This is how search engines rank sites based on specific keywords. It's a great marketing tool that all small businesses should use.
You can do this on your own, or hire a specialist in marketing to build your website. In no time, you'll see more people visiting your site and getting more clients from it.
Use Social Media
When your main focus is on fixing people's smiles, social media might not be a priority, but it has high power when it comes to business. There are millions of daily social media users, and it's the perfect platform to gain brand awareness.
Social media is highly filled with visual content, including selfies, family photos, vacation photos, and much more. The best photos are when everyone has a beautiful big smile. Everyone wants nice teeth, especially in pictures, so this is a perfect way to promote your business.
You can show real photos of your patients and their great smiles. People will automatically want to come to your business for an eye-catching grin for social media.
Stand Out from Competitors
You should know the other dentists in your area and what they offer their patients. If you can find a niche that isn't represented and try to focus on that. You're fresh out of school, so you might have new skills or techniques that other dentists don't use.
Let people know about all the services you can provide on your website and social media. When patients come in, make sure to show them everything you have to offer. Investing in the best technology for dental care will let patients know you're serious about your work.
Support Local Events
When you're new in town, you have to make an impact on the community. One way to do this is by supporting local events and charities. Donating money to a cause will show you care about the people affected.
As a bonus, your logo or business information is likely to be printed, so you'll receive more brand awareness. If the event is local, attend it and start conversations with people. Even if the event has nothing to do with dentistry, it's a great way to increase clients.
Encourage Reviews
Having positive business reviews online is vital for the success of your business. When you're a new dentist, you don't have any reviews. When people are looking for a dentist, they often read comments or ask their friends.
After you get them in your office, you can nicely ask them for a review and explain to them the importance of it to you. Most people will happily write a positive one, and you'll start to build an online reputation.
To ensure people write a comment, you can offer them something special if they do it. It can be a particular toothpaste, dental floss, or a quality mouthwash. This small present will cost you money, but the return could be many more patients.
Create a Referral Program
A referral program is a great way to get more patients. Your first clients will become the most significant influence on how many new future customers you get. Tell your existing clients that if they refer someone and come in for services, they'll receive something.
You can offer them a free cleaning, or a discount on a cosmetic service. If they don't want assistance, you can also provide a gift card or something else for free when they make a referral.
What if you don't have any patients yet? You can use your employees as a way to increase your patients. They have friends who need dentists too.
Provide a Great Service
One way to create a buzz about your business is to do a high-quality job. When people have a great experience, you don't even need to offer them something in return for talking about it. They'll do it naturally.
Everyone wants a smile that they're proud of, so make sure when you give them a cleaning, fix a problem, or any other service, it's the best one they've ever gotten. Take your time and build a trusting relationship with your clients.
Of course, providing great service also includes prioritizing the safety of your patients. For example, it's always best to check the patient's medical history, in order to eliminate any risk of complications with anesthesia.
Remind Patients for Check-Ups
As much as new customers help to build numbers, you also need to have people come back. The dentist isn't everyone's favorite place to go, so some people need a reminder.
You need to have a system to let you know when people haven't been to your office in a while. You can call them to remind them about their appointment or set up one. This will ensure that all of your patients are coming back to your office for dental services.
The Bottom Line
Becoming a dentist takes a lot of schooling, time, and work. Once you get your own office, you'll want it to be successful. Companies aren't created overnight, and in the first years, you're going to have to put in extra work to get patients.
Use some tips to start creating a solid client base and continue to get more as your business takes off. From your internet presence to your community involvement to your connections with patients will all help you in getting more clients into your dental office.