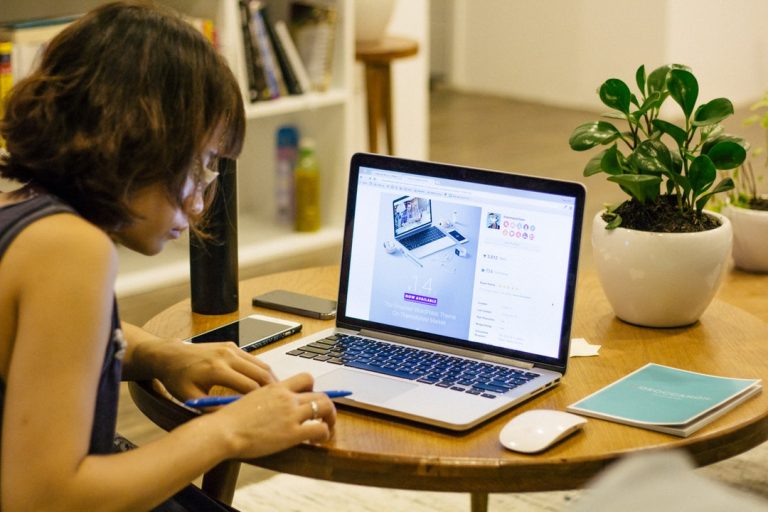 Hundreds of thousands of dentists practicing across the USA have reason to rejoice when it comes to their practice's online presence.
Formally, in order to create a website, dentists needed to contract expensive development firms to get a product that looked professional and helped to attract clients.
That process was not only a costly one but time-consuming with development periods sometimes taking as long as months.
Gone are the days!
With the advent of WordPress, even the least tech-savvy of dental professionals can single-highhandedly build professional and effective websites at next to no cost.
If you're a dental professional that's new to WordPress and are hoping to get started on the right foot with your site's design, below, our team shares 8 WordPress tips that will do wonders for making your site a successful one.
1. Find a Template That's Simple and Clean
One of the best aspects of WordPress is all of the templates/themes that are available on the platform.
Templates allow you to create, in a couple of clicks, a site that looks every bit as good as a fortune-500 company's.
Just because there are a ton of choices when it comes to the look of your website doesn't mean you should get too carried away.
At the end of that day, clean design that's easy for consumers to navigate should always trump bells and whistles.
Keep that in mind when selecting the right template for your site.
2. Consider Featuring a Video on Your Homepage
People love video.
As a matter of fact, platforms like YouTube log over a billion hours of watched content every single day!
Why is video so popular?
Mostly because it's a highly visual and passive means of content consumption.
Knowing that online consumers enjoy video more than other means of communication, consider incorporating a video into your website's homepage.
Many WordPress templates let you do this easily and a well-produced video can give you an opportunity to showcase your practice, your team, and your patient testimonials concisely!
3. Don't Make Your Sidebar Too Busy
A lot of websites have sidebars to the right side of their site's main content that features links, social media, contact information, and other details.
One of the most overlooked mistakes that businesses make when it comes to their sidebar is overcrowding it. Your sidebar shouldn't be used as a garage where you dump everything that you can't work into your site's body.
If you're going to include a sidebar in your design (and you certainly don't have to) only put a few key elements in it that help your site convert your traffic into customers.
Remember, clean design that's easy to navigate always wins!
4. Consider Including a Blog
While a blog may seem like an unnatural addition to your dental practice's website, it can be helpful to your customers and extremely helpful to your digital marketing efforts.
That's because the more dental-focused blog posts you write, the more likely your content will be to rank high on Google search results pages.
If you have multiple articles ranking high on Google, you'll find that those articles will start acting as client funnels that could lead to hundreds of additional appointments per year.
To learn more about search engine results pages and the power they have to supercharge your business, check out this beginners SEO guide.
5. Use Outstanding Images
If your pictures look professional and welcoming, your site's conversion rate will skyrocket. If your pictures seem blurry or contrived (overused stock imagery for example), people are going to question your practice's professionalism and think twice before booking an appointment.
In a perfect world, you'd be able to get professional and original images taken of your practice for your website. If that's not a possibility, use a quality stock photo provider that limits licenses like Adobe Stock.
6. Know Your Website's Goal and Push People Towards It
One of the most important WordPress tips we can give you is to know your goal while you're building your website. That way, you can make sure that your content moves people towards it.
For example, is the goal for your WordPress website to get people to book appointments?
If so, make sure that all of your site's pages and blog posts have clear "call to actions" that ask people to go to your contact form and schedule something.
7. Capture Email Addresses
Getting prospective client email addresses is an incredible marketing vehicle. Once you have them, you can notify people of promotions, give people dental advice to build your credibility, and more.
Fortunately, WordPress makes collecting your site visitor's email addresses simple!
Just download plugins (more on plugins next) like OptinMonster or use tools like MailChimp to get your email collection efforts underway.
8. Start Downloading Helpful Plugins
Closing out our list of WordPress tips is one of our absolute favorite pieces advice for new WordPress users… Start downloading plugins!
Plugins are 3rd party extensions you can add onto your WordPress site that can help your website to do amazing things!
You can let people book appointments from an online calendar, track your site's analytics, sell products, and just about anything else by downloading the right plugins.
A word of caution: Too many plugins could slow down your site.
Because of that, just stick with plugins that will really move the needle for your business and forgo the rest.
Click for more info on plugins and other WordPress optimization tips!
Wrapping Up WordPress Tips for Nailing Your Dental Practice Web Design
From using outstanding images to ensuring that your dental practice's site has a goal in mind, there is no shortage of WordPress tips you can lean on to turn your website into a strong lead magnet.
We wish you the best of luck on all of your website building endeavors and for more tips on how you can maximize your practice, check out more of our content on the ADA blog today!