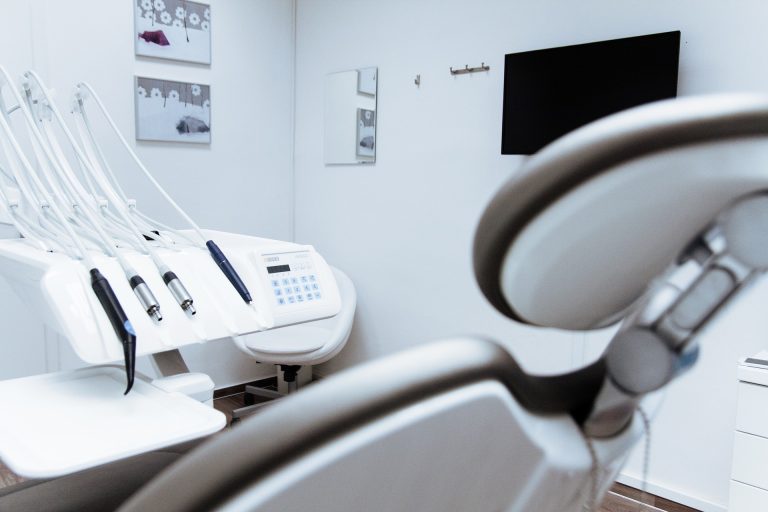 Most dentists enter the profession because they like the combination it offers of science, technology, craftsmanship, and helping people. There are many ways to practice and to differentiate oneself from the competition, especially given how underappreciated dentistry is in terms of the public's understanding of its impact on overall health. And there is all that untapped opportunity in the one-third who don't even get an oral health checkup on a regular basis.
But dentists, like every other entrepreneur, soon realize that business success is about much more than being great at doing the technical work. There are the inevitable complications that come from dealing with landlords, health inspectors, state regulators, tax authorities, and insurance.
And the challenges of hiring staff, expanding the patient base, and having competitors who offer deeply discounted prices on to naive patients with poor results. It is easy to get annoyed by celebrity practitioners you believe are not nearly as competent as you are. After you experience the back-breaking work of dentistry and the roller coaster of thrills and disappointments, you come to understand why many colleagues start limiting office hours or retire early.
But the most ambitious and idealistic about the potential for dentistry practiced in the best possible way know that true success requires a full-court commitment to an integrated program that aligns every aspect of the practice. Some of the principles and tactics that have helped many dentists become highly successful include:
Hire the best staff, not necessarily the most "experienced".
It does not cost much more to recruit the best rather than an average team member. If budget is an issue, talk with dental school professors about their most promising students. Attitude towards helping people, willingness to work hard, and a thirst for learning are more important than experience (which too often was mediocre).
Then be sure training is thorough and ongoing and that everyone feels they can make constructive suggestions on how to improve any area of the practice. Every great staffer is a profit center for the practice, from the time they answer the phone until they make sure each patient leaves looking forward to their next appointment.
Never compromise on materials or service.
You don't have to offer the most expensive options for everything from implants to crowns, but you do need to have only high quality products. The patients you want to keep are those who can be educated to make an informed choice to serve their long-term oral health needs. Compromise will earn negative word of mouth and online reviews that will never disappear.
Only collaborate with the most skilled and reliable partners.
Whether it is a highly-competent dental lab, specialists to whom you refer patients, or vendors who can answer questions accurately and keep you up-to-date on new products, you want a network that fully supports your values.
Make sure patients feel you know and care for them and are comfortable coming into the office.
Take a page from the Four Seasons Hotel luxury chain, which empowers every staffer, from the bellhop to the location president to fulfill every request on the spot. Team members make notes in the master file about the preferences and special requests during every visit, to anticipate the next time.
In the case of dental practices, don't just pitch your presentation, listen closely to what patients say openly and what concerns they may not be expressing. Be sure they fully understand their options. And during this time of crisis, dental offices need to make sure that every regular patient and all prospective and first time visitors know just how safe visiting your office is.
Invest in a continuous integrative marketing program that reaches the right people.
With cosmetic and restorative dentistry experiencing another Golden Age due to the increasing needs of 76 million Baby Boomers and 82 million Gen-Xers (40-54), every practice has a potentially huge audience to attract. To reach them requires an ongoing broad, deep, and diversified marketing strategy.
Yes, every practice should be active on the right social media for its target demographics, have a sophisticated website with SEO optimized educational content, and offer mobile apps.
However, "old school" ways of contact are still important to reach affluent and educated patients:
Sending out an email newsletter
Running cable TV ads
Earning local media coverage
Mailing postcards
Sending printed brochures, and placing then in the waiting room
Speaking at service club meetings and other events
Talking to school classes
Visibly helping charities
Exchanging stacks of cards with nearby businesses
Having a table at community health shows
Success is a never-ending journey of learning how to do things better and making sure your patients know how you and they are making progress together.