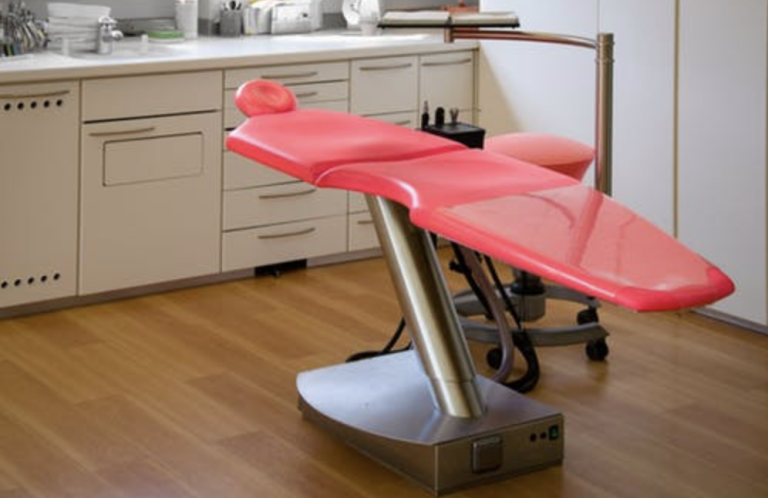 Growing your practice and creating a positive patient experience begins with your content marketing strategy…
We're getting further and further into 2020, but that doesn't mean that it's too late to make efforts to grow your dental practice. In fact, now is the perfect time to devise a strategic plan for success. The only problem most dental practices face is determining the best plan for executing success.
You may think that providing quality care is the key to success in growing your practice but that's where most practices get it wrong. The key to successfully growing your practice starts with the patient's initial experience with your practice, and believe it or not, a patient's initial experience with your practice isn't when they call your office or pay you a visit…
A potential patient's initial experience is when they first become aware of your dental practice's existence. This initial moment of discovery typically takes place during an online search on a search engine.
Whether they're looking up general information about root canals or searching for the best dental practices in their local area, their initial interaction with your dental practice online is going to leave a lasting impression on how they see your practice and it will be the sole determining factor as to whether they want to engage in dental services with you.
Because their initial interaction with your practice is more than likely going to be online, it's imperative that you have an effective content marketing strategy in place to give them a positive patient experience with your practice. This positive patient experience online will ultimately grow your practice.
Once you understand why a positive patient experience is necessary, you'll understand how important content marketing is to the growth of your practice. Let's take a closer look.
Why Creating a Positive Patient Experience Through Content Marketing Matters
We live in a digital era and most people turn to the internet to answer medical-related questions they may have, and that, of course, includes dental questions as well. According to searchengineland.com, when people conduct internet searches, 82% of them are conducting "near me" searches.
So what does that mean for your dental practice?
It means that your online presence is going to play a pivotal role in how your practice is perceived to potential patients. In addition to that, your practice will also be put front and center of potential local patients who are searching the web looking for answers to oral health questions as well as dental practices near them.
With an effective content marketing strategy, your practice will not only appear in search engine results but your practice will also become a trusted source of dental information and help you to become a leader and authority in your market.
So, to cater and appeal to the modern patients of today's digital era, they first need to trust you before they invest in your practice. An effective content marketing strategy is the best way to build their confidence in your knowledge, skills, and quality of service. Take a look at some of the best content marketing strategies to not only create a positive initial patient experience but to also grow your dental practice this year.
Content Marketing Strategies to Grow Your Dental Practice in 2020
Start a Dental Blog
By starting a dental blog, you're sharing patient-centered content that is beneficial to current and potential patients. Whether they want to know why wisdom teeth are removed or the top foods that break down tooth enamel, your practice has the ability to be a trusted and reliable source of information for those pain-staking questions that people often worry about.
Being a trusted source of information is very valuable to potential patients. Why? Because there is so much misleading information on the internet today! A potential patient can look up a dental-related question about gum disease, and by the end of their search, they'll be thinking they only have a few months to live!
By sharing your expertise and knowledge, internet users looking for answers to dental-related questions can rest assured in knowing they're getting information from a trusted source. Plus, creating content for your dental blog will also improve your rankings on search engines!
Implement Calls to Action (CTAs)
CTA's are vital to your content marketing strategy… without them, how are you going to grow your dental practice? The whole point of a CTA is to encourage some type of action, whether it's to subscribe to your newsletter or to book an appointment online, every blog post or piece of content you create needs to prompt your target audience to make some kind of action.
"Book your appointment today"
"Sign up for our mailing list"
"Fill out a contact form today"
These are all great examples of CTA's to prompt your target audience to invest in your practice in some type of way. If you can get them to do at least one of these actions, you're more likely to gain them as a patient.
Interact and Engage With Your Audience on Social Media
When patients aren't coming to you, you have to go to them, and social media is the right place to find them. By creating a social media page for your dental practice, you have the ability to reach an audience you never thought possible and it allows you to truly understand what they look for not only in a dental practice but also what they look for in a dentist as well.
Videos, live streams, responding to comments, and social polls are great ways to interact with your followers. Social media is also a great place to implement CTAs as well. For example, on Instagram, a CTA would be the "Swipe Up" or "Link in Bio" option to redirect followers to your desired landing page.
Gain Exposure Through Link Building
Link building is one of the best ways to gain exposure for your dental practice and is typically done through outreach via your dental blog. To simply explain it, link building is the process of getting other niche-related websites to link back to your dental blog.
This particular strategy is not only a great content marketing strategy but it's also a major SEO practice, simply because the links you build lets Google know that the content you're creating on your site is relevant and valuable, which in turn, increases your online visibility.
To get the best results from link building, you're going to want to go with an SEO firm that is highly experienced in promoting content through outreach, versus attempting it on your own. You wouldn't go to an SEO expert to get your teeth cleaned, nor would an SEO expert go to a dentist to rank higher on Google… Let the SEO experts handle link building for your practice.
Utilize the Power of Testimonials and Reviews
As mentioned earlier, most people turn to the internet to answer health and medical-related questions they may have and most people research a brand or company before committing to a purchase or appointment… this is a known fact, and that reason alone is why it's so important to ensure your dental marketing is informative, accessible, and creative.
Testimonials and reviews are one of the top determining factors of whether or not a potential patient will trust your dental services. In fact, you may find it hard to believe but research shows that 84% of people trust online reviews as if they were given the recommendation from a close friend.
So, consider putting your positive patient testimonials and reviews on your dental site! And as far as what they see about your site from internet searches, the quality of your work will determine that. When you're providing quality dental care and providing positive patient experiences, your practice will benefit from digital word-of-mouth.
Content Marketing and Patient Experience Goes Hand-in-Hand
Creating a positive patient experience starts long before a patient enters your waiting room. The key to a positive patient experience begins in the discovering of your practice online. Everything from patient reviews and testimonials to whether or not they find your content useful and valuable, all play a significant role in the growth of your practice.
So let your content marketing strategy instill trust, build value, and show why your dental practice is THE dental practice they should invest in to provide all their dental health needs.