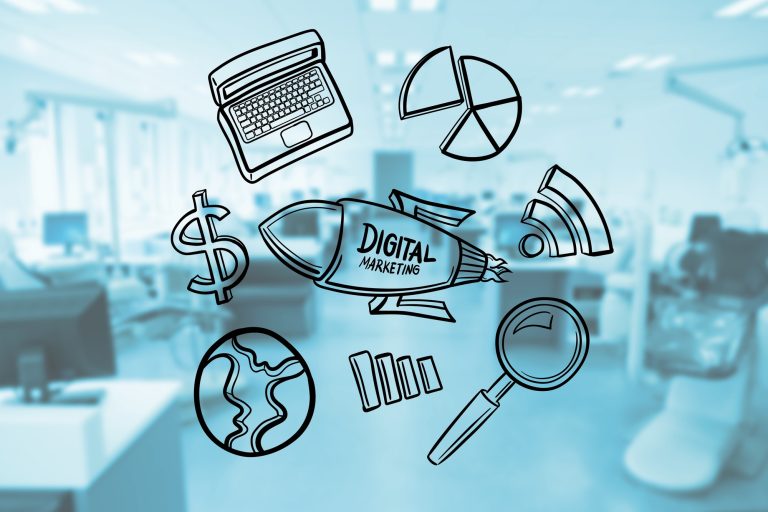 As of March 2018, there were 187,367 registered dentists in the United States. The highest concentration was in California, accounting for over 29,263 of them. New York and Texas follow, each with over 14 thousand practitioners.
For the 178 million + Americans who suffer from partial tooth loss, that's good news. The same goes true for the 47.2% of 30 or older patients who have periodontitis.
After all, with so many dentists, they have easier access to the dental treatments they need.
But as the oral health care provider, this means the competition is tight. Which is why you need to up your dental practice marketing ante. Because if you don't, you can lose a huge portion of your supposed market share.
We've rounded up the following marketing strategies you should implement ASAP. This way, you can have your dental office's doors swinging with new and existing clients again.
Use the Online "Buying" Behaviors of Consumers to Your Advantage
Only 11% of the U.S. population doesn't use the Internet. The rest accesses it at least once a day, with many looking for info on products and services. That include dentists and dental treatments.
So, if your dental practice hasn't gone online yet, you're missing out on a lot of opportunities. In this case, start by creating a killer website. This website will serve as your "online" office, only this one is open 24/7.
Make sure your website is easy to navigate. This way, patients won't have a hard time finding info on the treatments you offer. There should be a contact page complete with your office hours.
Go Local with Your SEO
A great website is an awesome start to boosting your dental office marketing efforts. But, without search engine optimization, it may not even show up on search engine results.
Note that local SEO is particularly important in your dentist practice marketing campaign.
Think about it. Patients in need of dental treatments look for dentists near them. So, when they conduct an online search, they're looking for dentists in their location.
With local SEO, you're making it easier for search engines to find your practice online. The easier you make it for them, the more chances you have of getting better search rankings. This then leads to more exposure for your dental office.
Let Them Know about New Products or Services
Don't forget that your dental office is still a business. As such, sales cadence still plays an important role in your marketing efforts. However, it's vital you know the difference between a hard sell and a soft sell.
In many cases, soft selling is a much better way to engage your patients. Plus, with so many ways to connect with them, such as email, phone, and your website, "selling" has become much easier.
You can start by educating them about the benefits of new products you now offer. You can also tell them about how innovative treatments make procedures less painful. Or, you can simply ring them up and ask them how they're doing.
All these can help you stay connected with your patients. Ultimately, it'll remind them that they can always turn to you when their oral health suffers.
Make Your Register Ring More with these Dental Practice Marketing Ideas
At the end of the day, your dental office is still a business. Its success still depends on your patients. A dwindling patient list can force you to go out of practice, which is the last thing you want.
So, as early as now, implement these dental practice marketing strategies. They'll help keep your good office running and providing excellent dental health services.
Need more marketing strategies to boost your dental practice's revenues? If so, please feel free to check out our blog.