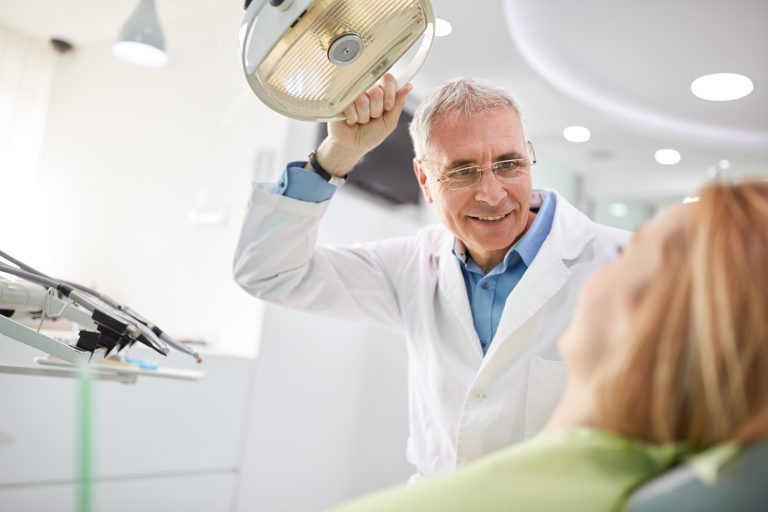 You've assembled the perfect team of dental professionals, your dental practice is in a central location, and you've even improved your online presence and the number of testimonials on your site.
The only thing holding you back is the weakness of your current referral program.
It seems like no matter what you try, you just can't get former patients to help you to bring in new clients.
In this post, we'll tell you everything that you need to know to increase the number of dental referrals to your practice.
Ready to get more patients and increase your revenue and your brand recognition? Read on.
1. Exist Offline
Make sure that you're as much of a presence in your local community as you are online. This is by far the most effective strategy when it comes to increasing your dental referrals.
While things like blogging, getting online reviews, and optimizing your website for SEO are incredibly important, they won't do much to strengthen your referral program.
Hosting a neighborhood cookout in your office's parking lot, sponsoring a local sports team, buying a garden plot in a nearby park, or donating to a charity in your area, however, all give you the opportunity to make face-to-face connections with your target market.
Not only will they have a face to put with the name, they'll also respect the ways that you give back to the local community.
2. Book a Speaking Engagement
Another way to boost the number of patient referrals that you receive is to host a speaking engagement at the local library or community center. This helps you prove your expertise to those who are the most likely to do business with you (because they live within your service area).
It's also an excellent way to connect with other local businesses in the area.
When you begin to create a small business network within the community, bring up the idea of cross-promotion both online and off.
Keep their business cards on your reception desk, and ask them to do the same for you.
Offer a discount to those patients who bring in dental referral cards from other local businesses.
3. Create a Patient Survey
We know that you already understand the importance of patient surveys within your practice.
After all, they help you to improve the patient experience, identify areas within the billing cycle or treatment plans that need work, or to figure out which parts of your practice patients appreciate the most.
However, these surveys are also an excellent way to increase your dental referrals.
Let's say a patient was especially happy with their service.
A satisfied patient is the ideal person to ask for a referral.
Make sure that you hand them a few dental referral cards as they check out.
Even look into automated email options, sending them a reminder to tell their friends and family about your practice a couple of days after their appointment.
4. Offer Discounts
While people are highly likely to recommend businesses and practices where they received excellent service to their friends and family, we know that sometimes, that recommendation timeline can be longer than you would have liked.
As you've probably guessed, few things are more effective to incentivize patients than by helping them save money.
Enter their business cards into a drawing for a gift certificate to a local restaurant. Give them a higher number of raffle tickets to win a prize, based on the number of patients referrals they were able to bring in.
Even offer them a percentage off of their next cleaning if they can get you a specific number of referrals.
Finally, always remember to feature and thank the patients that help you to grow your practice.
Put their picture on your wall as the "patient of the month" and feature them on their website as well.
5. Set Baseline Goals Among Staff
You know that your dental practice as a whole runs much more smoothly when everyone on your team is on the same page.
The same thing should be true when it comes to your dental referral program for patients.
At the start of every week, make sure that you check in on how many referrals your team has been able to earn. Discuss ways to improve your overall referral strategy, identify patients that you know were satisfied with their experience at your practice, and come up with better incentives for referrals.
Above all, always make sure that you're setting realistic and reasonable goals when it comes to the number of referrals you can expect to receive.
These goals also need to be measurable, so that you're able to properly track your progress. Reward your staff once you meet your referral goals every month with a happy hour or dinner out.
Get more Dental Referrals with These Tips
We hope that this post has helped you to better understand how to increase the number of your dental referrals while strengthening your relationship with your staff and patients in the process.
Remember to create customer surveys to identify satisfied patients, set realistic and measurable goals, and become active within your local community. When in doubt, keep in mind that incentivizing reviews with discounts never hurts, either.
Looking for more advice on how to increase the number of your patient referrals? Need additional tips on how to strengthen your dental practice?
We've got you covered.
From helping you to find your dream dental job to filling you in on continuing education opportunities, keep checking back with our blog for more tips on how to grow both your practice and your career.