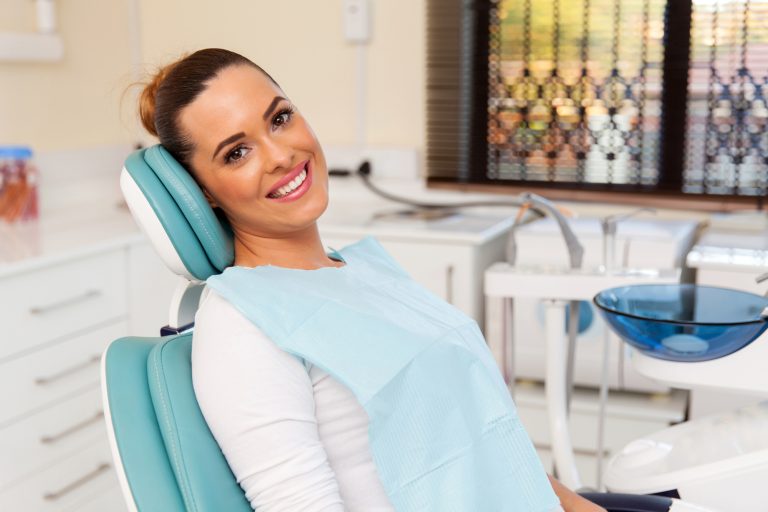 Whether you're setting up a new office or have been established for decades it can be hard to build new clientele and to expand your customer base.
With approximately 200 000 dentists in the US, it can be hard to make your clinic stand out from the competition.
We've polished and refined 5 dental marketing tips to help you attract more patients.
Keep reading to learn how you can take your practice to the next level with the right dental marketing strategy
1. Dental Marketing Through Social Media
Social media isn't just for catching up with old classmates or staying in touch with family, it can be an easy way to engage with clients and reach new customers.
Facebook, Twitter, Instagram, and LinkedIn can efficient ways to advertise without chiseling away at your advertising budget.
You don't have to buy elaborate ads or sink a ton of money into social media campaigns. While ads are a great marketing tool, social media lets you reach out just by posting information and engaging with others in a less formal manner.
Facebook
Setting up a profile for your business on Facebook can be a great way to easily share information and interact with clients while expanding your scope to reach others you'd never connect with in real life.
It's an effortless way to share website updates, blog posts, and promotions with those who wouldn't search out your services on their own.
It's a hassle-free way to share the link to your website, with the right content you can drive more traffic to your site and build a relationship with customers in between visits.
Facebook ads are also available and many businesses find them an effective and relatively economical way to promote the company without a large investment of time and money.
Twitter
Many businesses have gained a loyal following and been able to increase their brand influence 140 characters at a time.
Twitter gives you the opportunity to reach potential customers, network with local businesses and share information quickly and easily. Linking each tweet to your website can create more traffic and help you connect with clients in a lighthearted and informal manner.
Knowing the right things to post can be immensely helpful in self-promotion. Tweets that include an image are 34% more likely to be retweeted while adding hashtags can increase your odds of being shared by 33%.
But don't overdo it.
Business tweets with one hashtag are 64% more likely to be retweeted than those containing more than that.
LinkedIn
LinkedIn is the social and networking platform for businesses and can be a valuable tool for any company.
It includes forums, newsgroups, and opportunities to share more professional communications with potential employees, clients, and other professionals.
You can recruit employees, learn and share the latest industry news and breakthroughs and gain support with issues you may find in any area of your business.
2. Website and Blog
Your website can be your greatest marketing asset or it can work against you if it's not user-friendly. Clients want to have a great customer service experience online as well as in the office.
Having a webpage that loads fast, provides great content and lets your customers book appointments, pay bills, and find helpful information can bring clients back regularly.
Developing a brand for your business is important. You want your clients to associate you with positive things and your brand, logo and online presence are important in accomplishing this.
Find out more about some of the factors to consider when developing your logo and brand. Putting time and planning into your brand and logo now can help you have greater success in your future.
Adding a blog to your website is essential for attracting attention from clients and potential customers as well as for search engine optimization.
3. Search Engine Optimization
Search engine optimization of your website and any social media or blog posts is essential to reaching your full internet dental marketing potential.
When you have content that keeps this in mind it not only helps customers find you but makes it easier for search engines too. When you follow the principles of SEO you can rank higher and get more traffic from those looking for services or information found on your website.
This is one area worth the investment of time and money. It can be a complicated process to understand since each search engine looks at several factors when ranking sites for results.
You don't have to hire in-house experts though. There are many outsourcing and freelance contractors available to provide this service.
The better optimized your site, the more search results you'll show up in and the higher you'll rank in those results. This attracts people to your website or profile.
Now it's up to you to keep their attention.
4. Customer Engagement, Contests, and Promotions
Once you are visible and clients can find you online, you need to give them something of interest to keep their attention.
They want great customer service and education from your website and should feel just as satisfied with their cyber experience with your brand as they are when they visit your office.
There are many ways to engage with your customers and gain referrals that should be considered for your dental marketing strategy.
Having a dynamic website that delivers up to date, unique and helpful information can be a great resource for getting your name out there in cyberspace. Ensure you engage with visitors and encourage interactions and education. Your blog can cover a wide array of topics of interest in dentistry.
Everyone loves to get a discount or feel like they won. Offering free teeth cleaning or even something as simple as a few toothbrushes and accessories can give people more reason to visit and check out your site.
5. Local Directories, Email, and Newsletters
Don't make clients come to you for information when you can send it right to their inbox or mobile device.
Local directories are essential with more than half of internet searches conducted on mobile devices. Search engines, especially voice searches, want to give the most accurate and helpful results to the user. Local directories can help you be found no matter how your clients are searching for you.
It helps clients find you on the go without having to stop and scroll through website pages or listings to get your address. You want them to be able to find you in person and online.
Gentle reminders that you exist and have great things to share with them can be easily done through email updates and newsletters.
Letting customers sign up for a monthly newsletter is a fairly effortless way for you to stay in touch and engage with clients between office visits. The better relationship you have online, the more loyal they'll be to your office.
Share Your Story, Build Your Brand, Smile
You can gain a loyal following and be smiling all the way to the bank if you take the time to build your brand through your internet presence.
You and your staff are your brand. You can communicate that through your social media profiles, blogs, and your website.
Let the world know why you do what you do and just how well you do it. At the end of the day having a smart digital dental marketing strategy will leave everyone smiling.