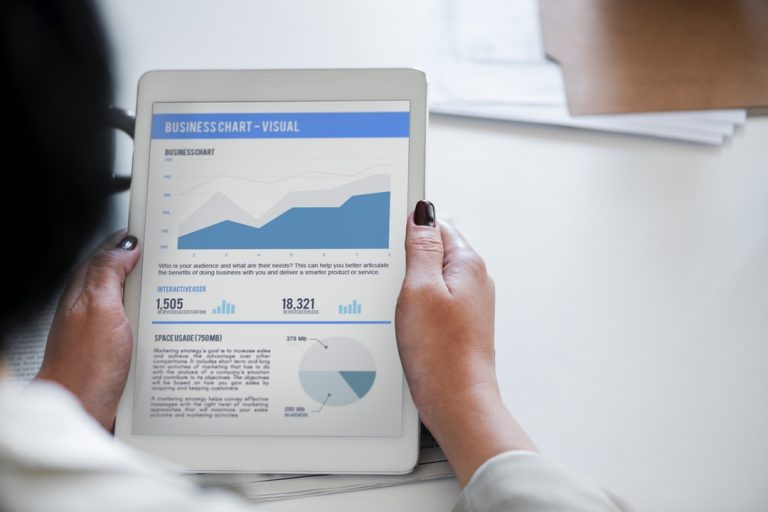 Years ago, people might sign up with a dental practice because it was the nearest one to their home. Or dentists built up a reputation through word-of-mouth to attract new patients.
Now, patients can travel further to see a dentist. Word-of-mouth can be harder to generate. Many dentists are turning to digital marketing to attract new patients.
63 percent of companies cite generating traffic and leads as their top marketing challenge. So how can you fare better?
Read on to learn ten tactics you should try if you're creating digital marketing for dentists.
1. Know Your Audience
Before you use any tactics for dental digital marketing, you need to know one thing. Who are you targeting? Who is your audience?
You might have seen posts like this one about creating a digital marketing campaign involving audience targeting:
https://www.microdinc.com/blog/digital-marketing-strategy-2019/
Knowing who you want to attract makes it easier to actually attract them.
Look at your existing patients and identify common patterns. Look at age ranges, occupation, or even how far they live from your practice.
Now you can write your advertising materials, web copy, and social media content for these people. Which means it will resonate with other people like them.
2. Email Marketing Is More Than Just a Newsletter
Paid advertising can be off-putting, particularly when you're just getting started with dental online marketing. Email marketing becomes the more attractive option since it can cost only time to get going.
Email marketing companies like Mailchimp offer plans where your first 2000 subscribers are free. It's a great way to get started with email marketing.
Don't fall into the trap of thinking email marketing is just writing newsletters. Sure, your existing patients want to learn about changes at your surgery or new technology you've introduced.
But what about new patients? Think of valuable content you can send them, like:
Brushing tips
Reviews of electric toothbrushes
Guides to flossing
It'll help prove you're an expert and give them a reason to trust you.
3. Use Targeting Options for Social Media Advertising
If you decide to take the paid advertising route, try one of the social media platforms first. People spend a lot of their time there so it's easier to snag their attention.
But don't just aim your advert at everyone in your locality. Look at the demographic of your current patient group. Is a particular age group better represented?
That shows interest among those people in what you offer. Target a similar audience for your own advert. Use the target audience you created earlier.
4. Use Your Website as a "Shop Window"
Having a website is no longer enough to attract patients. You'll need to make sure your images are all high-quality and communicate the value of your practice.
Good with young patients? Sympathetic to nervous patients? Reflect that in your images.
Include copy that demonstrates why you're such an authority. Much like the email marketing example, use this opportunity to build trust with a visitor to your site.
5. Add Calls-To-Action to Your Website
A call-to-action literally asks a website visitor to DO something. Adding buttons gives them a way to interact.
Add text like "call today" or "book your appointment" to make it clear what each button does.
Making it easy for visitors to use your site makes it more likely they actually will.
Stick to one call-to-action per page. If you provide too much choice, you create what is known as "analysis paralysis." And the visitor ends up choosing to do nothing.
6. Consider Adding a Blog to Your Site
Search engine optimization (SEO) is a long-term strategy that builds in effectiveness over time. Identify the keywords patients might search for when looking for a dental practice.
Pepper your web copy with these words to alert the search engines to the fact you offer what those patients need. Adding a blog gives you a way to refresh the content on your website and build "domain authority." That just pushes you further up the search engine results.
Content creation is so powerful that 72 percent of marketers find it's their most effective tactic for SEO.
A blog is also a great way to demonstrate your authority. Provide useful free content and start building bridges with potential patients.
7. Try PPC Advertising
Pay-per-click (PPC) advertising is a great way to make your practice visible online.
Many potential patients will use search engines to look for a new dentist. Using PPC, you'll target keywords that these patients are using.
For keywords, think of terms like "dentists north carolina" or "dentists in new jersey."
Then your campaign will pop up in the search engine results as an ad. The advantage of PPC over social media advertising is people are actively using a search engine to find something. On social media, they're hanging out and chatting with friends.
8. Improve your Local SEO
SEO works on two levels – global and local. As you're a locally based business, you can focus on local SEO.
That means you're only competing with other dentists in your area, not every dentist listed online.
Sign up for online business directories and claim your listing on Google My Business. Ask current patients to review your practice on Yelp or your Facebook page.
Make sure your location is clear on your website. And build web links with local businesses – maybe partner with another business nearby and link to each other's websites.
Consider sponsoring an event and getting local news coverage. That will get you a backlink to your website from the news website.
9. Engage With Reviews
We've already mentioned the importance of reviews to your local SEO. But potential patients will also use reviews to make a decision about booking appointments with you.
Encourage current patients to leave reviews. And if you get negative reviews, respond to them promptly and offer something to the reviewer to encourage them back.
It shows potential patients that you care about getting it right.
10. Get Social with Social Media
Some businesses use social media to update followers on their business. That can lead to dry or dull social media feeds.
Instead, capitalize on the "social" nature of these platforms. Post photos of your practice or your staff. Include pictures from "behind the scenes."
Try running caption competitions or sharing news stories relating to health and wellbeing. Give patients a reason to follow you.
Digital Marketing for Dentists Doesn't Have to Be Hard
Worried advertising isn't your strong suit? That's okay. You can see from this list that digital marketing for dentists relies on getting your website seen and connecting with patients.
And you connect with people every day! Try one or two of these tactics and see how you get on before you add more. Stick to the ones that generate the best results.
Looking for more advice about running a successful dental practice? Check out the other articles on our blog!