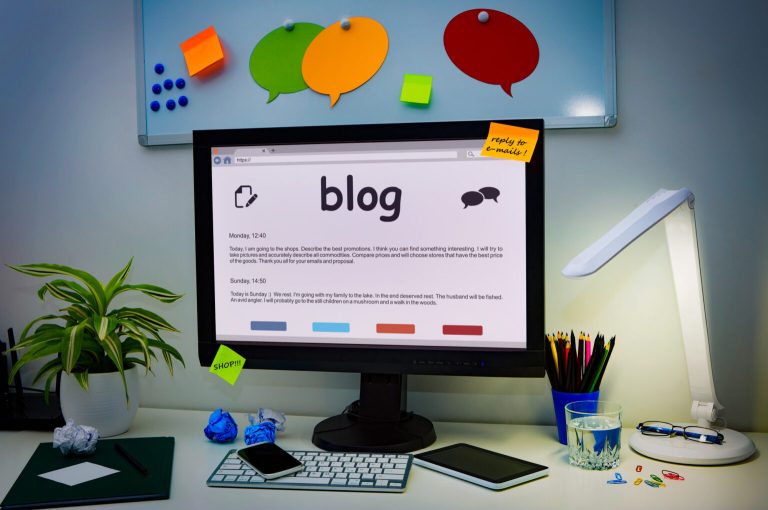 Creating a website for your business is vital. According to recent statistics, 36 percent of businesses still don't have a website, which means they're missing out on potential customers and business opportunities.
Yet building a website seems, to many people, an almost impossible task. If you don't have web coding skills and can't afford to hire a professional to build and maintain one, what are you to do?
The answer lies with a website builder program. There are several different website builders out there, like Wix, Squarespace, and WordPress, but which is right for you? What should you look for when it comes to making this choice?
In this guide, we're going to show you what your options are and what you should make sure your website builder includes. Are you ready to find out more and build a site for your business? Read on and learn more.
1. Name Your Price
The first thing that you should do when you're deciding between different website builders is consider your budget. How much are you willing to spend on your website?
The reason this is crucial is that most website builders offer different levels of subscriptions, each with different features. If, for instance, you want to run an online store on your site, you will probably need to pay more than you would were you only interested in running a blog.
You should also take your bandwidth requirements into account. Bandwidth dictates how many people can come to your site per month, essentially, as well as how many concurrent people can be on your site at any one time. If you think that you're going to be getting a lot of visitors, it's worth paying more for a plan with unlimited or practically unlimited bandwidth.
Think about the features that you need as well as the features that you want, then try to find a plan that covers these and that you can afford.
2. How Sharp Are Your Skills?
You may be fantastic at your day job but if you don't know anything about coding, some website builders may not be for you. For instance, WordPress offers a great level of customization but a lot of this will rely on you having some coding skills. If you don't, these features are essentially out of your reach.
Wix and Squarespace tend to be designed with those less knowledgeable about code in mind. They offer things like drag and drop interfaces and easy-to-use menus that can help you make your site much faster, even if you do lose a bit of customizability. This article explains these issues further.
3. How Much Space Do You Need?
It's worth considering how much space the website builder program is willing to give you. You will get a set amount of storage on the server and you cannot go over it without upgrading your plan.
While you won't need that much space for a basic site or even a regularly-updated blog, adding videos or photos to your site can soon start eating up your storage space.
Consider what you're going to use your site for and take a look at how much storage each plan will give you. If it won't give you enough, then discard this plan and move onto another one.
4. Do They Offer Mobile Support?
Year after year, mobile support becomes more and more important. Millions of Americans surf the web on our phones for hours a day. You might think that any website works on phones and while this is technically correct, there are vast differences in quality.
A site that is unoptimized for mobile looks terrible on a phone screen and is also far slower. This means that your visitors will get frustrated and end up leaving your site and going to a competitor.
While this is bad, it's not the only problem with having a website that isn't optimized for mobile. Recently, Google has started ranking websites based on their mobile performance, which means that if they don't perform well on mobile, you won't perform as well in the search results.
This can spell doom for the long-term success of your business, so pick a website builder that offers mobile support as standard.
5. Are There Add-Ons Available?
We'd recommend that you take a look at whether the website builder allows you to use add-ons and plugins or not. There are many different apps available and they can all offer you some nice new features for your site. However, not every website builder lets you add these to your site.
Consider whether you will want to use these add-ons or whether the base website builder's features are enough for you. It's possible that adding features to your site is too technical for you, but if it isn't, missing out on them would be unfortunate.
6. Does the Site Offer Templates That You'd Want to Use?
At a very basic level, the ease of a website builder comes from its templates. If the builder doesn't have any templates that you'd be happy with, then why use it at all?
Most website builders will let you see a selection of different templates before you spend one cent. This means that you'll get a good idea of what's available and whether you could build the right kind of site using their builder.
There are templates for blogs, for businesses, for online stores: think about what you want the site to do.
Choosing a Website Builder Program: It All Comes Down to You
Ultimately, making the choice between website builder program A and website builder program B will come down to your unique desires and requirements. Consider what we've outlined and you're much more likely to make the right choice.
For more helpful articles, be sure to check out the rest of our site.