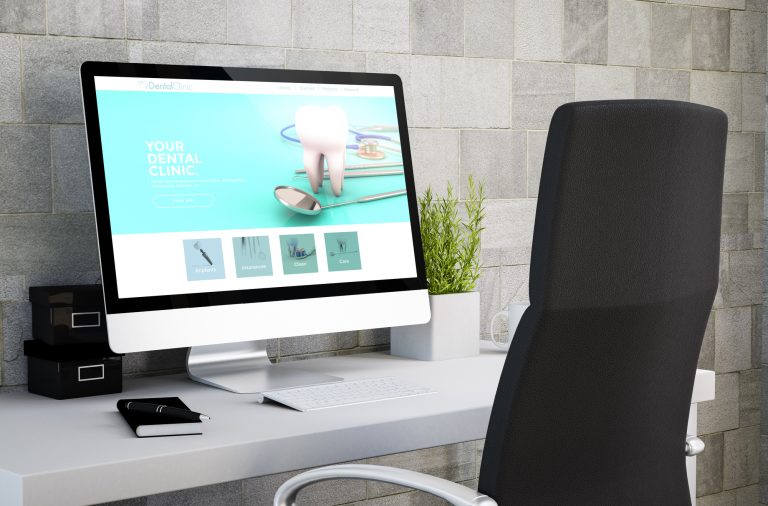 With the average small business now spending around $75,000 a year on digital marketing, it's clear that every industry is impacted.
Web design trends need to be adhered to in every field, from auto parts to dentistry. When you follow web design trends, you ensure that your business is future proof and that you get all the clients that could be searching for you online.
Here are four ways to make sure your site is ready for the web revolution.
1. Go Mobile First
As mobile browsing has surpassed desktop and laptop browsing, it's clear that the future is in mobile web design. If your site is designed exclusively for computers and not for mobile devices, you're not going to get the traffic you need. When potential patients visit your site on their phones, having to stretch and scale their phones isn't a fun experience.
If the people visiting your site get frustrated trying to click a link or book an appointment because the site is poorly designed, they'll eventually go elsewhere.
Losing potential clients because of bad web design is something that's difficult to track, but if it's impossible to use your site, you can bet it's not going to end well. Your click-through rate is going to be low and so will the number of people who contact you through your website.
Having a well-designed mobile site is a must in this digital era. More and more people are using mobile devices to do business, buy products, and find information online. If you don't take these users into account, you're going to lose out on potential clients.
When search engines rank your pages, you're going to want to have a strong mobile site. The search engines now take into account your design when ranking sites, and if you don't look good on mobile, you'll fall in the rankings.
2. Show High-Quality Photos
When people want to learn about a dentist, they want to see some photo evidence. People can sniff out stock photos a mile away -and so can search engines. Use the same photos that everyone else is using, and you'll end up chasing away more clients than you catch.
Instead, show your clients what kind of services you offer by hiring a professional photographer. Get some consent from your healthiest clients by offering a discount for letting you take photos.
When you take photos, be sure to get them the highest quality possible. The principles of effective web design tell you that image is everything.
Before sending any images to your web designer, make sure they're appropriately sized for your website. Leaving the browser to do all the crunching after you post the photos means that you'll end up with some wonky looking versions of your site. It also means that your pages are going to load slower on some devices.
Mobile devices rely on signals coming up from space, not on wires running from the wall. This means that all of your online assets need to be optimized for mobile before they start downloading. Otherwise, you're going to send impatient customers off packing.
3. Learn about SEO
Search engine optimization, or SEO, is one of the most important factors today when it comes to website traffic. Since the amount of traffic you receive correlates with how many clients you get, you need to take traffic seriously. It's vital to make sure your website is properly optimized in every respect.
When it comes to how it's organized, search engines know when your site is badly designed and when it's properly organized. They look for your sitemap and then start judging your site from there.
They also check out keywords that help identify what your content is about and what kind of dental services you offer.
However, their algorithms have gotten more sophisticated, and they now know whether you're giving them nonsense or real information. If you're filling a page with "dentist Maryland dental services root canal blue cross," search engines will view it as spammy.
Learn what search engines are looking for so that you can ensure you get the kind of hits you need. Add location information in your metadata while keeping your content short and sweet. Optimizing your site allows you to stay one step ahead of the competition.
4. Start a Blog
When people use a search engine, they're looking for one of two things. They're either searching for the answer to a question or for a very specific product or service. You can capture both audiences with the help of a blog.
Use your blog posts to show prospects how the answer to their concerns lies in your products and services.
With a blog, you also get to offer a lot of great content without clogging up your main page. With the rise of mobile browsing, there simply isn't enough screen space to say everything that you want to. Rather than give your audience no content at all, having a separate blog allows you to engage readers when they want to get that much information.
Otherwise, you'll be offering more information than they need, crammed onto a small screen, clogging up the space required for other things on your site.
Let your main page be about how to schedule an appointment. Have your blog serve as a way for you to communicate with your audience about the questions they have about dentistry and dental health.
Web Design Trends Are Constantly Changing
While web design trends are constantly changing, it's vital for your business to stay one step ahead of the competition. The only way to do this is to keep your ear to the ground for how your dental practice can take advantage of changes in tech.
Since one of the key figures of any dental office is comfort, check out our guide to making clients feel comfortable once they get offline and step into your office.