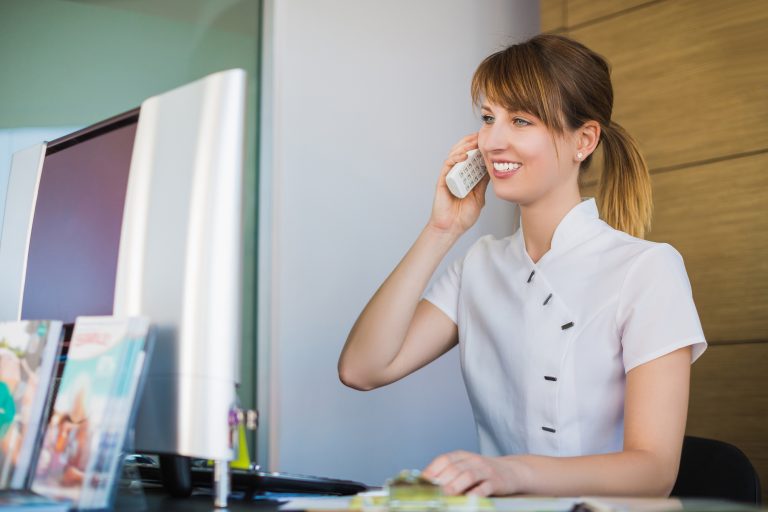 According to Statista, global advertising spending could increase by as much as 4.3 percent in 2018. One advertising avenue that is growing in popularity and that you may not have considered is pay per call advertising.
Pay per call is one of the most effective ways to grow your dental practice. If you have never heard of it then you are missing out on a great way to pull in new patients.
Here is an in-depth look at what pay per call marketing is and how it can grow your dental practice.
1. What Is Pay Per Call Marketing?
Pay Per Call advertising is a form of advertising where you pay affiliates or publishers to set up lead generation phone calls for you. You only pay when you connect and speak directly with a potential patient.
2. How Does It Work?
You may be wondering exactly how it all works. Pay Per Call Marketing consists of up of three major players. These are you, your potential patient and the marketing agency that you are using.
The first step is the marketing agency, which prepares an ad with a phone number. The phone number in the advertisement is a tracking number.
They place the ad in strategic places online where your customers are likely to visit. Some agencies configure the ad so that the user only has to click on the ad to initiate the phone call.
When your potential patient calls the number, the call routes to you. You instantly connect to a lead that might turn into a patient. The marketing agency then bills you for the call.
This method may seem a little old fashioned, but it gets results. This is because most people own a smartphone and many of them prefer to talk to a real-life customer service operative before they make a decision about using a service.
A phone call is a good way to offer a warm personal connection that promotes your brand. It can also get someone who is on the fence to give your services a try.
3. It Pays For Itself
Pay per call pays for itself. You pay only when you get results and these results usually put cash in your pocket that pays for the call. When someone reaches the point where they make a phone call, you know that they are serious about using your dental services.
The questions you will receive are usually about when they can get an appointment and further clarification about your services, dental insurance, and payments. You can read more here about how pay per call can benefit you.
Final Thoughts
Pay per call marketing offers a way to connect with potential patients who are on the verge of making a decision about using your service. A call is often what you need to tip the scales in your favor. It is also cost effective because you don't have to pay until you actually connect to a potential patient.
If you would like more information on how to grow your dental practice. Please visit our blog. We have tips that are sure to help grow your business.