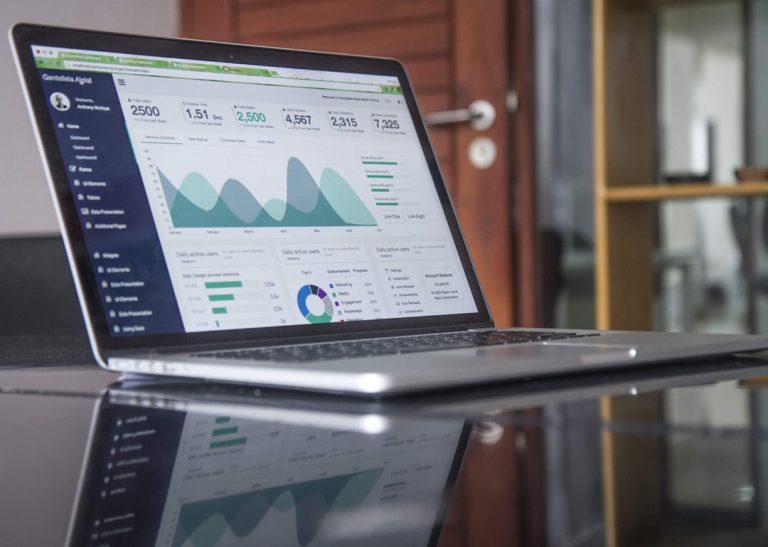 Are your patients able to schedule appointments on your website? Do you get a lot of walk-ins who found your practice online?
If your answer is no, it's probably time to start a full website redesign.
There are almost 200,000 dentists in the United States. If you're a dentist in a larger city, you may be facing some serious competition.
If you're wondering how to redesign your website, this article's for you. We'll give you the low down on how to build your practice and help you advertise online.
Find Your Demographic Online
The first step to redesign websites effectively is to figure out who you're trying to reach. You could be missing out on entire groups of patients.
You may have your practice information online, but can patients book appointments via mobile phone? You could be missing out on a younger demographic.
Does your website attract more women than men? How old is the typical patient?
Ideally, a patient should be able to click on your phone number and call your office directly. They should also be able to book same-day and emergency appointments online.
About one-third of all patients book appointments after hours, so having appointment software is key to expanding your practice.
A website redesign company will analyze your website traffic and make sure you're reaching out to the right demographic.
It's always the right time to learn more about revamping your website and attracting new patients.
Get the Word out on Social Media
Another great thing about a website design company is that they can help you access social media.
It's one of the most important questions to ask when developing a website: can you help me maintain a social media presence?
You might be surprised at the number of referrals you get from a simple online profile. You don't have to update your social media account more than once or twice per week for it to be effective.
Your goal is to attract new patients and get the word out about your dental practice.
If you're a cosmetic dentist, you might want to show some before and after pictures of clients.
If your focus is on pediatric dentistry, you can share articles about developing good brushing habits. You can also remind your followers when it's time to come in for their yearly checkup!
There's no set formula for creating content that goes viral, but you can increase the chances that your content will be shared. Focus on fun, uplifting articles, photos, and videos.
Start a Blog
While it's okay to share other dentists' articles on social media, you should focus on creating original content for your website.
Starting a blog is a great way to do outreach and to refresh the look of your site. One of the biggest website planning questions facing dentists is what to cover in their blog.
The purpose of blogging is twofold. One, draw in potential patients and get them interested in your practice.
The other purpose of blogging is to make yourself more visible to people who are searching for dentists. Google ranks businesses, in part, by looking at their content. Original content will always rank higher than copied content.
When you start a blog, it's important to include keywords that relate to your business. A website redesign firm can help you figure out what to include, and they can also help with writing your content.
Every dental website should have a blog, contact information on every page, and a way to schedule an appointment.
Create a Newsletter
Another way to reach out to your patients is to create a newsletter. It might take some time to get your patients' email addresses, but it's worth it.
You can offer a sign-up on your website, or run a promotion on social media. You offer a free cleaning, for example, as a contest.
People sign up with their email addresses and you're able to send them a monthly newsletter.
Newsletters are great for outreach because you can connect with your patients directly. If you have a smaller dental practice, you might not have the budget for TV ads or radio spots.
If you're wondering what kind of content to put into a newsletter, you have several options. You can focus on one area of your practice each month.
You can share articles about success stories, highlight a patient or staff member, or present information about good oral hygiene.
The most important part of a weekly or monthly newsletter, however, is a call-to-action. That means that you include a link to your website, preferably to a page where patients can schedule appointments.
Advertising Your Website Redesign
There are a few effective ways to launch your new website. You can send brochures to your patients encouraging them to check out your redesign.
You can also contact local television channels and newspapers to have them do a report on your business. It's always great to have local exposure.
Don't get discouraged if you don't have a lot of visitors to your website right away. Website traffic doesn't have to be heavy, it just needs to be effective.
You can boost the number of people who visit your website by becoming active in your community. If you can, try to visit schools and give a brief presentation about dentistry.
Or join a local service organization like the Lions or Kiwanis. They will help you with outreach and attracting referrals.
Finding a Website Development Professional
The first step towards effective website redesign is to find the right support agency. You may feel comfortable writing blogs but need some help with your newsletter.
Or maybe you could use a little bit of help contacting local news outlets. Professional website development companies can help you update and launch your new website.
We have an active blog full of marketing tips for dentists. We know new patient outreach takes a lot of work, but new online marketing tips can speed up the process. Check out our blog and get started with patient outreach today!