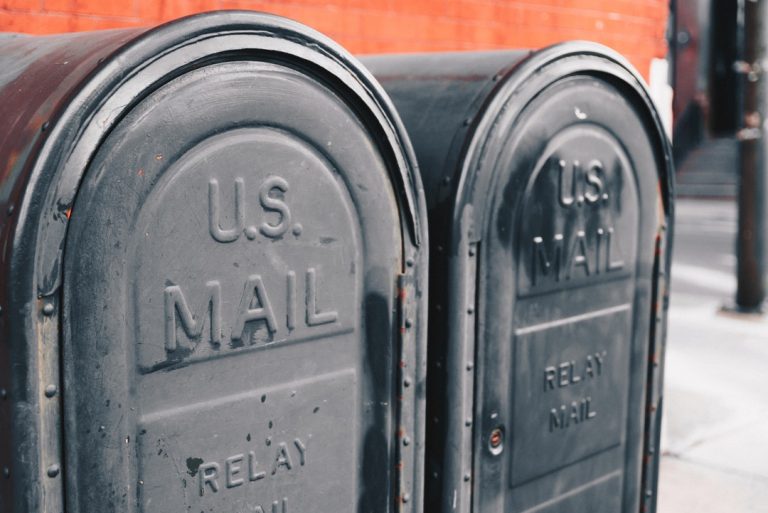 Forget everything you thought you knew about direct mail marketing.
If you're looking to grow your dental practice, you shouldn't forget about the ultimate secret weapon: sending your leads and current patients a letter in the mail.
Of course, with all the competition created by digital marketing, dental apps, and video advertising, the entire landscape of mail marketing has changed.
If you want to do it right, you're going to have to make some serious adjustments. However, the payoff can be huge–and we mean that literally.
In fact, for every dollar you invest in direct mail marketing, you can expect a return of around $38.00.
So, are you curious?
Read on to find out how to use mail marketing to grow your dental practice.
Mail Marketing: The Basics
If you want to do dental marketing via snail mail the right way, you need to focus on mastering the basics first.
The first step is to verify your patients' current addresses. Your administrative staff should be doing this anyway, but send out a gentle reminder just in case. After all, a delivery to the wrong address is a lost advertising investment.
Additionally, if you're looking for ways to save, consider printing out your own postage stamps. This doesn't just save you from having to make an unexpected trip to the post office.
It also ensures that you're getting exactly the right amount.
When you're choosing your postage, make sure that you think of those stamps as another advertising opportunity. After all, good mail marketing uses what's on the outside of the envelope just as much as what's inside of it!
Consider having your own stamps made with your practice's name on them, or opt for a branded image, like a tooth. This makes things memorable for your patients and will make them more likely to open your mailer as well.
Above all, make sure that you're sending your mailing the most efficient way. How quickly would you like for your mailings to arrive at their destination? Would you like to be able to track these mailings?
Are you sending out sensitive information that may require a signature?
Of course, we understand that making sense of all the different mailing classes can sometimes be a bit of a nightmare.
Read more now about how to determine the mailing class that's right for what you want to send, and better understand the difference between First Class and Priority postage.
When Possible, Make It Personal
Mail marketing is so appealing to your patients and leads because it's much more personal than a random email that's addressed "Dear Sir/Madam" or "To Whom it may Concern."
That level of personalization is exactly what you need to capitalize on when you're creating your next mail marketing strategies.
First of all, if you have the time (and we're suggesting that you make the time) hand address your envelopes. It seriously increases your open rate, and it also makes your patients feel valued.
Additionally, always address your mailing to the patient directly, calling them by their names. Consider creating a branded template for your letters. Including details like company letterhead or envelopes that mimic the colors in your practice's logo, and even will go a long way towards increasing brand recognition.
Pay attention to the time you send out these mailings. It makes sense to send out a reminder for an annual checkup and cleaning for each patient, rather than to just send out a random mass mailing.
Yes, it requires a bit more work–but it will also get you real results.
Include Something Extra
Especially in today's world, where letters seem to be getting rarer and rarer, getting something in the mail can feel like a present.
Why not take that idea and run with it?
Think about slipping a small and lightweight promotional item inside your envelope. For example, consider including a small magnetic calendar in your next mailing. The magnetic part could be printed with your practice's name, address, and phone number on it.
The patient sticks it on their fridge, interacts with it every day–and you're never far from their mind. Additionally, you could take things an extra step by circling the days on the calendar when they're due for their cleaning with you.
If you don't want to include a magnetic calendar (after all, the cost of postage can add up!) you still have options.
Consider slipping in a brochure with brushing tips for kids if you know the patient has children at home. This will allow you to teach them about oral hygiene from a young age.
You could even write them a note to let them know you're now offering cosmetic procedures, with the promise of a percentage off when they stop in.
Make the Most out of Dental Mail Marketing with These Tips
We hope this post has convinced you that direct mail marketing is far from a thing of the past.
Instead, you need to start thinking of it as a way to connect with your patients in a new, and much more personal, way. Hand address envelopes when you can, make sure you've chosen the right mailing class and include freebies if you want to.
Of course, mail marketing is far from the only way you can get more patients in your doors. If you're looking for more tips on how to grow your practice, bookmark our blog for more invaluable advice.
Whether you're looking to improve things inside and outside of your dental office, let us show you how to get the most out of every day–and every experience.